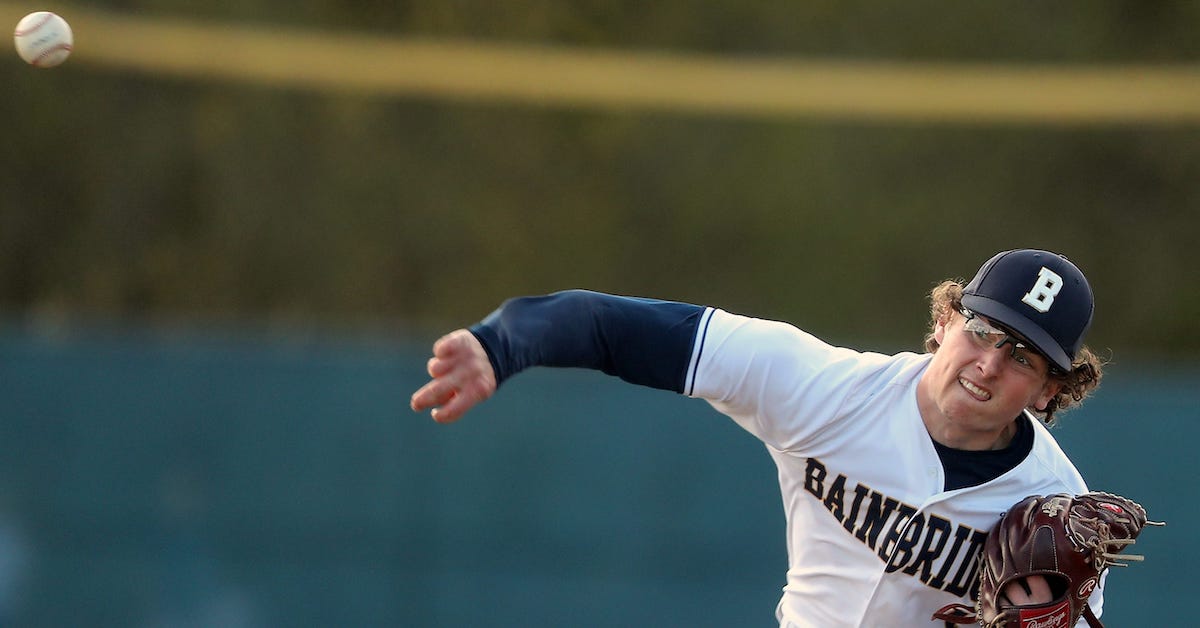 Top Prospects Series
Below is an analysis of the prospects in the farm system of the Atlanta Braves. Scouting reports were compiled with information provided by industry sources as well as our own observations. This is the third year we're delineating between two anticipated relief roles, the abbreviations for which you'll see in the "position" column below: MIRP for multi-inning relief pitchers, and SIRP for single-inning relief pitchers. The ETAs listed generally correspond to the year a player has to be added to the 40-man roster to avoid being made eligible for the Rule 5 draft. Manual adjustments are made where they seem appropriate, but we use that as a rule of thumb.
A quick overview of what FV (Future Value) means can be found here. A much deeper overview can be found here.
All of the ranked prospects below also appear on The Board, a resource the site offers featuring sortable scouting information for every organization. It has more details (and updated TrackMan data from various sources) than this article and integrates every team's list so readers can compare prospects across farm systems. It can be found here.
Other Prospects of Note
Grouped by type and listed in order of preference within each category.
Catching Depth
Javier Valdes, C
Tyler Tolve, C
Both of these guys are well-built and bring one offensive tool to the table (Valdes has above-average feel for contact, Tolve has big power), but both are pretty rough behind the dish. Valdes, 24, struggles with ball-blocking and controlling the running game. Tolve's issues are less specific and apply more to his defense overall, and he may not make enough contact for the power to matter, but he's only 22.
Young Players to Know
Luis Sanchez, 3B
Didier Fuentes, SP
Leiker Figueroa, INF
Adam Shoemaker, LHP
Sanchez, 19, is a compact third baseman who walked twice as often as he struck out in the 2022 DSL, then got some travel squad reps during the Grapefruit League. Boots on the ground scouts are describing him as more of a skills-over-tools type. Fuentes, 17, was sent to Low-A to start 2023. He is very flexible and athletic but looks to have some strength and conditioning work to do, which might help him find more consistent feel for his riding, low-90s fastball and inconsistent secondary stuff. Figueroa has above-average physical projection and bat-to-ball skills, but he's not an especially twitchy athlete. Shoemaker is a 6-foot-6, 20-year-old Canadian lefty who had a velo spike before the 2021 draft and got about $500,000 in the 11th round. He's dialed back down into the 89-92 mph range and is a late-blooming sleeper at this stage.
Spot Starters
Tanner Gordon, RHP
Allan Winans, RHP
Luis De Avila, LHP
Alan Rangel, RHP
Gordon, 25, commands 92-93 to the top of the zone and has an average breaking ball and changeup. Winans, 27, survives with a heavy sinker and above-average changeup. De Avila is the youngster of this group, just 21, but he's relatively projectionless and is sitting just 90-92 mph. He has a shot to develop plus command of a plus changeup and be a 40. Rangel is similar to Gordon but with a grade less of command.
Bats on the Fringe
Cal Conley, 2B
Keshawn Ogans, SS
Brandon Parker, RF
Brandol Mezquita, RF
Conley is similar to Luke Waddell in that neither of them is sure-handed enough to play a big league shortstop, and maybe not the infield at all. Conley is different than Waddell in that he is a more balanced offensive player with average hit and power, both of which play down due to his approach. Ogans is almost the complete opposite, a slick infield defender who can play short but who probably won't hit a ton. Parker has an interesting combination of power and patience, but he's a corner-only guy and has been old for the level to which he's been assigned, so we're still skeptical. If he gets a quick hook to Double-A and keeps hitting, we'll re-evaluate. Mezquita is a little more clearly short of hitting enough to profile in a corner because of his hit tool, though he does have an enticing bat speed/foot speed combination.
Relief Looks
Luis Vargas, RHP
Jared Johnson, RHP
Trey Riley, RHP
Vargas is an athletic, undersized 20-year-old righty who worked deep into games (at least, deep into games by 19-year-old standards) as a starter in 2022, but he looks more like a reliever. He sits 92 mph with ride and has a potential plus slider. Johnson, 22, is back from TJ and again sitting 93-94 with a pretty good slider and mixed strikes. Riley sits in the mid-to-upper-90s with natural cut, but he has zero feel for the zone.
System Overview
The overall quality of the Braves system is below average, but that's largely due to the org's "If you're ready, you're ready" approach to prospects. This philosophy rocketed Michael Harris II and Spencer Strider to the big leagues, exhausted Vaughn Grissom's rookie eligibility, and has made Ian Anderson (who just underwent Tommy John surgery) a de facto prospect again as, like Kyle Wright before him, he struggles to find his long-term footing at the highest level.
This system has two clear chunks. The first is the high-ceiling pitching group concentrated mostly at the top of the list. The Braves tend to use draft resources on lots of "tip of the iceberg" prospects, where the context of the player's evaluation inspires hope for future development. Among those are a number of former two-way players (Owen Murphy and Spencer Schwellenbach) or multi-sport athletes (AJ Smith-Shawver). Whether the affinity for these types of prospects stems from the multiple developmental routes they allow for, or simply comes from the Braves thinking it implies an additional level of athleticism, they sure are eager to scoop them up. The same is true of players whose draft stock was altered by injury. This applies to Strider, Schwellenbach, Cole Phillips, and Adam Maier. There are plenty of recent examples of hurlers whose early development was impacted by TJ and then went on to impress (Lucas Giolito, Jesús Luzardo, and Walker Buehler, to name a few), and the Braves seem to like to fish in that prospect pool.
The other common theme throughout the list is that of contact-driven up-the-middle guys, most of whom offer no power at all. This is particularly interesting considering the current big league shortstop situation. As the org navigates around it, it helps illuminate the Braves' internal opinions of their large population of pop-free middle infielders. When Orlando Arcia was placed on the IL, Grissom was tapped as his stand-in, which may indicate where the org views Braden Shewmake fitting in the long run (and that it's likely not at shortstop).