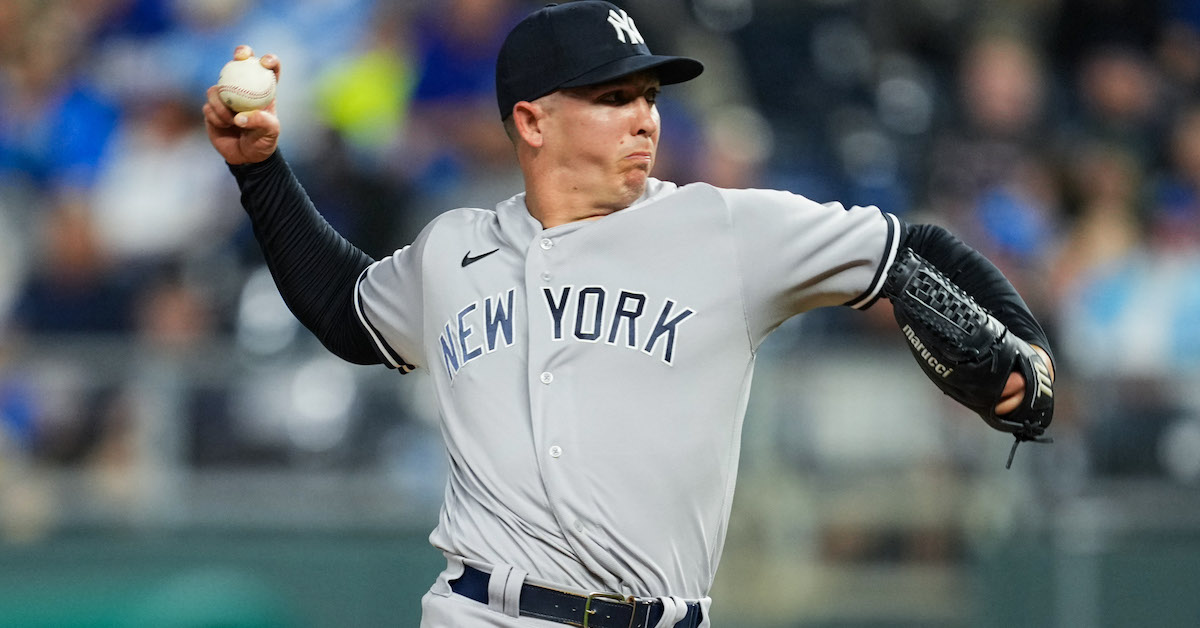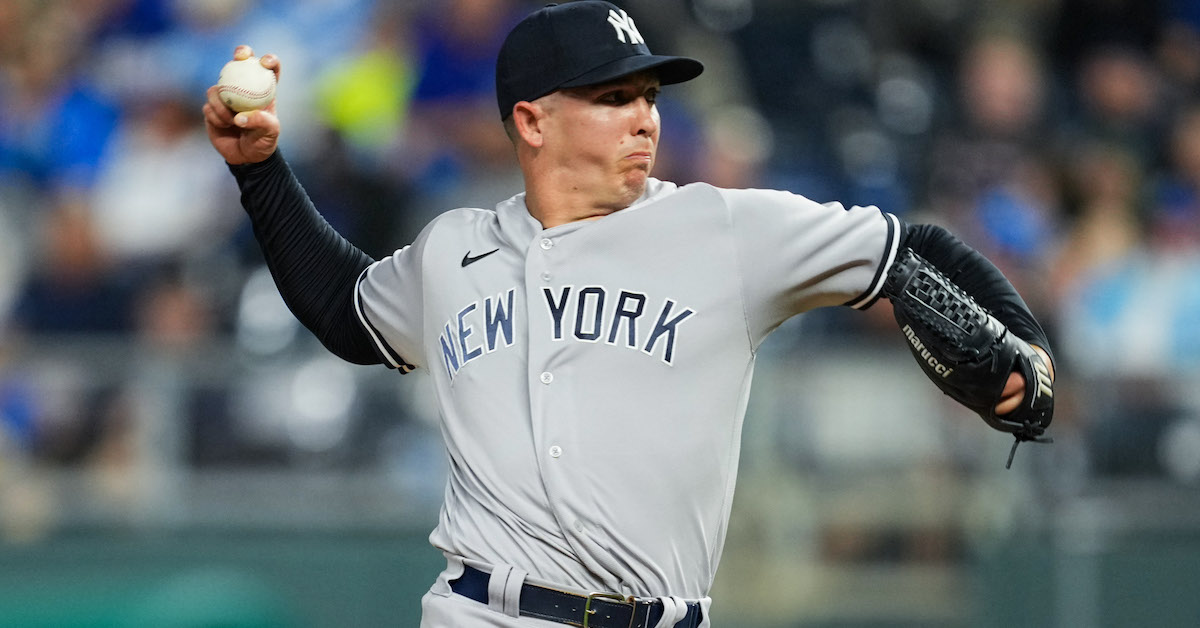 The Blue Jays have been busy this offseason, acquiring Daulton Varsho, Chris Bassitt, and Erik Swanson. Now, they've added right-handed reliever Chad Green to the mix, one of the bigger names still on the market. While a full-strength Green is probably the best reliever in this free-agent class who didn't sign a nine-figure extension to jumpstart the offseason, he was shut down after just 15 innings in 2022 and underwent Tommy John surgery in a contract year. Because his rehab will sideline him for the majority of the upcoming season, he was relegated to 41st on our Top 50 free agent list, with a median crowdsourced projection of just one year and $5 million. Our readers came pretty close on the AAV, but the number of years on his deal is still to be determined.
Let's go over the complex details of this contract. Green will earn $2.25 million in 2023. At the conclusion of the season, the Blue Jays can pick up a three-year option that will keep him in Toronto through the end of 2026, paying out $9 million per season. Should they decline this team option, he has the option to tack on one more year to the deal worth $6.25 million, but if he's not interested, the Jays get the chance to exercise yet another team option, this one for just two years and $21 million with some escalators based on playing time. In short, if the Blue Jays are satisfied with Green's arm health, he could be wearing blue for four years, but if they're not, he could test free agency again as soon as this November. He can guarantee himself $8.5 million over the next two seasons, provided he accepts the player option for 2024. The nested levels of team and player options are reminiscent of Julio Rodríguez's mega-extension signed last August (although with fewer years and fewer zeroes on the total value), which Dan Szymborski dubbed "the most expensive Choose Your Own Adventure book ever." Green's deal doesn't warrant that distinction, but it's still one of the more complicated baseball contracts in recent memory.
Green debuted in the majors in 2016 as a starter with the Yankees, demonstrating his excellent strikeout stuff but surrendering 2.4 home runs per nine. ERA estimators like SIERA and xFIP correctly forecasted that the flyball luck would start going his way, but these improvements came alongside a change in role. The next season, he was moved to the bullpen, where he lowered his home run rate to acceptable levels and improved upon his elite strikeout rate, becoming possibly the best multi-inning reliever in the years since. That's a tough claim to make, but I think I can defend it. To be a multi-inning weapon, you (obviously) have to pitch multiple innings per appearance, and in the past six seasons, no reliever has done that more than Green.
Pitching Appearances Between 1.1 and 3 IP, 2017-22
SOURCE: Baseball-Reference
3 IP was set as a maximum to filter out starting pitchers.
Green is one of just three relievers to reach the century mark in multi-inning appearances in that timeframe, and while his fastball averaged about 96 mph, Stammen sat 93 on a good day, and Petit never eclipsed 90 during any season of his 14-year career. Green topped out at 84 innings in a season, a number that was routine a decade ago but feels out of this world in the current era of short-burst maximum effort relief pitching. The Yankees used him in a utility knife role, leveraging his experience as a starter to make him a two-inning opener, and also deployed him in long, middle, and high-leverage relief. In 2019, he made 15 starts, paving the way for bulk arms like Nestor Cortes and Luis Cessa, and also finished 10 games. A few hurlers do that every year, but most are backend starters who get pushed out of the rotation into long relief, not high-octane arms like Green. In the past two decades, his 2019 campaign is the only season with at least 15 games started, 10 games finished, and a FIP below 3.50.
But Green doesn't just compare well to this largely mediocre collection of swingmen; he's also been far better than the relievers of his time who have served similar roles. Let's take another look at the ten multi-inning appearance leaders from before.
Multi-Inning Reliever Stats, 2017-22
| Name | ERA- | K-BB% |
| --- | --- | --- |
| Chad Green | 66 | 27.2% |
| Craig Stammen | 82 | 17.6% |
| Yusmeiro Petit | 71 | 16.7% |
| Miguel Castro | 91 | 17.8% |
| Collin McHugh | 68 | 20.9% |
| Seth Lugo | 90 | 19.4% |
| Michael Lorenzen | 90 | 10.9% |
| Mychal Givens | 81 | 17.8% |
| Jesse Chavez | 95 | 15.8% |
| Noé Ramirez | 95 | 15.9% |
Out of this collection of names, Green leads by a slim margin in run prevention over McHugh but laps the field in terms of strikeouts and walks. His career punchout rate of 32.5% ranks around the 96th percentile of all relievers, a placement made more impressive by the fact that he was often leaving something in the tank for a second inning of work. I think it's safe to say that no other reliever can match up with both Green's stuff and stamina out of the bullpen.
Throughout his career, Green's bread-and-butter pitch has been a four-seam fastball that he throws about two-thirds of the time, although those numbers were even higher early in his Yankees tenure. He throws the pitch with a very vertical shape, generating elite levels of induced vertical break without much armside horizontal run. This movement profile gives the pitch excellent bat-missing abilities, and his 14.6% swinging-strike rate on the pitch dwarfs the league average of 10.5%, but the below-average horizontal movement comes with the downside of often allowing loud contact when hitters are able to put bat on ball. While his homer rates have never returned to their unsustainable 2016 levels, his career 1.3 HR/9 is one of the only weaknesses in his game.
Green's secondary pitch is a slider… er, curveball… okay, let's just call it a hard breaking ball. Pitch classification algorithms can't agree on what this pitch is; PitchInfo says slider, Statcast says curve, and they both classify his pre-2020 breaking ball as a slider. I think it looks more like a slider, but it has traits of both, and what we call it isn't all that important.
Green has two of the most important traits in a good breaking ball: velocity and sweep. With an average speed of about 85 mph, his slider is a significant change of pace from his mid-90s heaters, but it's also thrown much harder than most other pitches that average almost ten inches of horizontal break. Among breaking balls in that velocity band, Green's had 3.6 more inches of sweep than the league average. He did make a change to this pitch starting in 2020 (when Statcast changed its classifications); it used to be a true gyro slider, coming in at about 87 mph but with only about three inches of sweep. Since then, he's embraced a sweepier breaking ball, possibly to mirror the north-south action of his four-seamer. Regardless of what it's called, the pitch generates whiffs at almost an equal rate to his fastball while allowing just a 75 wRC+, making it a great complementary pitch to his fastball.
We don't know how Green will look when he appears in a Jays uniform after a lengthy rehab process. In his 15 innings of work last season, his fastball velocity was the lowest of his career by a full tick, possibly indicating a nagging issue that he was pitching through before undergoing surgery. While it's a small sample, batters whiffed on just 25% of their swings against his slower fastball last year, compared to rates between 28–30% in seasons prior. If he regains his fastball velocity and breaking ball bite, he should return to form, but that's no guarantee, especially at the age of 32.
When Green does come back, he'll likely be limited to single-inning relief outings as he ramps back up to full strength. Luckily, both sides have built insurance into this contract. Even if Toronto doesn't want to keep Green for three more years, he gets the opportunity to prove he can still sling it before hitting the open market again. And for the Blue Jays, if their gamble on Green's rehab pays off, they get to keep another high-leverage reliever through a solid chunk of their competitive window.
Article has been updated to reflect updated contract terms.
Kyle is a FanGraphs contributor who likes to write about unique players who aren't superstars. He likes multipositional catchers, dislikes fastballs, and wants to see the return of the 100-inning reliever. He's currently a college student studying math education, and wants to apply that experience to his writing by making sabermetrics more accessible to learn about. Previously, he's written for PitcherList using pitch data to bring analytical insight to pitcher GIFs and on his personal blog about the Angels.