After winning the starting center fielding job from Endy Chavez last season in spring training, Ryan Church did a credible job, hitting .287 with 9 home runs in just over 250 at-bats in between various injuries. Unfortunately for Church, his sophomore year and batting .200 this spring apparently wasn't enough for him to keep the job and was sent back down to the minors in favor of Brandon Watson.
Watson on the other hand was quite horrible in his major league debut, batting .175 with 1 home run in 40 at-bats, which oddly enough, was nearly identical to Church's rookie season who hit .175 with 1 home run in 63 at-bats. Watson seems to have turned things around this spring by batting .306 with 7 stolen bases in 62 at-bats. Let's take a closer look at the two and see if the Nationals make the right choice.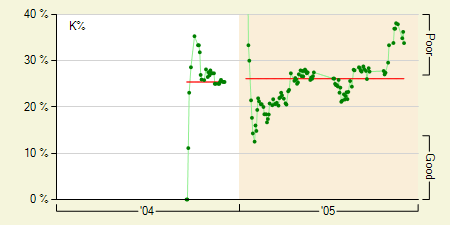 In Church, you have a player with not the best plate discipline. He struck out in 26% of his at-bats in 2005 and as you can see, he really just got worse as the season went on which could very well have been injury related. Additionally, he chases pitches out of the strikes 25% of the time which is about 5% above the league average. He did show some decent power even while playing in R.F.K. Stadium, arguably the worst hitters' park in baseball. Then again he was better at home than on the road, which does seem a bit odd, but it wouldn't be much of a stretch to see him hitting 20 home runs one of these days.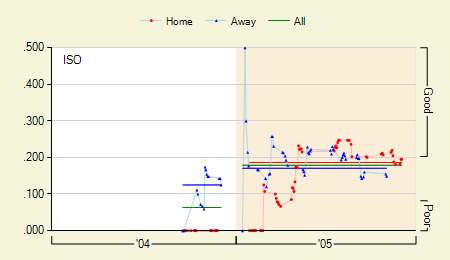 Watson's plate discipline in the majors has actually been a little better than Church's as he struck out in 20% of his at-bats and chased pitches outside the strike zone only 17% of the time. Watson is obviously much more of a contact hitter and his strikeouts are actually quite high considering he makes contact when he swings the bat 86% of the time. I wouldn't be surprised to see his strikeout percentage drop a good 5 points if he can adjust to major league pitching.
Baseball America named Watson the "Fastest Baserunner" in the Nationals farm system and if spring training is any indication, it looks like they're going to let Watson run. He stole 31 bases last season in AAA, and it would seem extremely silly to trade in Church for Watson if you're not going to utilize his speed. It's also worth noting that in his short stint in the majors, Watson really beat the ball into the ground with a 53% ground ball percentage. That puts him in Ichiro's territory, so he'll really need to run like the wind to beat out those plays at first.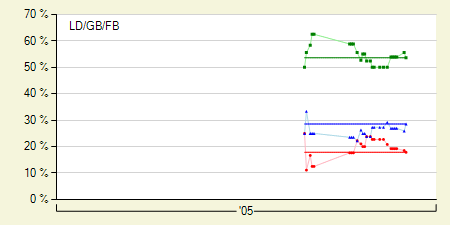 It seems like the Nationals essentially made a tradeoff of power for speed and are assuming that Watson will be able to get on base as much as Church did. This seems unlikely to me and while it will be fun to watch him steal, it seems like an overall poor decision to dismiss Church despite his poor spring. I find this move extremely short sighted and it's right inline with just about everything that's happened with the Nationals this off-season.