Peter Gammons is reporting that the Marlins' Josh Beckett will be heading to Boston along with Mike Lowell in exchange for Hanley Ramirez, Anibal Sanchez and a player to be named. Yesterday I talked about Josh Beckett's considerable upside, but Mike Lowell is coming off the worst year of his career. What should Red Sox fans expect from Mike Lowell next season?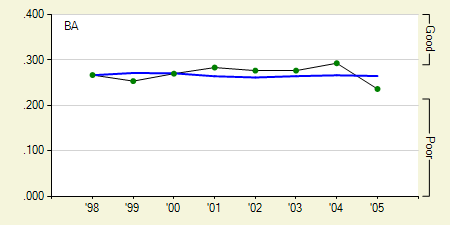 As you can see, Mike Lowell had an extremely low batting average (BA) last season which was way out of line with his career averages. Most likely this was the result of an equally low Batting Average on Balls in Play (BABIP) of .256. So, was he just incredibly unlucky last season, or was this indicative of something else?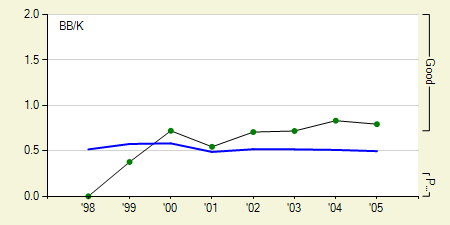 I'm leaning strongly towards unlucky. His walk to strikeout ratio (BB/K) remained a very good 0.79. Actually, the last time someone hit for such a low batting average with such a high BB/K was Paul Konerko in 2003, and he just had back to back 40 home run seasons. However, unlike Paul Konerko in 2003, Mike Lowell's Isolated Power (ISO) never reached previous levels at any point during the season.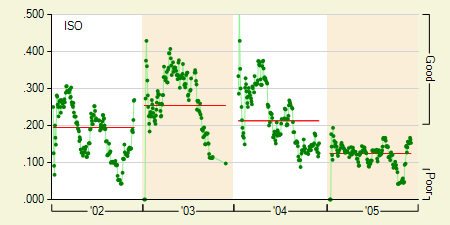 I suspect that Mike Lowell's batting average will bounce back next year in a big way. As for his power numbers, I think he'll definitely hit more than his 8 home runs in 2005, but I'm hesitant to say he'll completely revert to 2004 form. Moving to Fenway Park may also give his power numbers a boost. Either way, there's no doubt in my mind that in 2005, Mike Lowell was just unlucky.