On Wednesday, one of the top stories across the sports world was the National Football League's institution of a new policy banning players from kneeling in protest during the national anthem.
From ESPN's Kevin Seifert and Dan Graziano:
 NFL owners have unanimously approved a new national anthem policy that requires players to stand if they are on the field during the performance but gives them the option to remain in the locker room if they prefer, it was announced Wednesday.

The policy subjects teams to a fine if a player or any other team personnel do not show respect for the anthem. That includes any attempt to sit or kneel, as dozens of players have done during the past two seasons to protest racial inequality and police brutality. Those teams also will have the option to fine any team personnel, including players, for the infraction.
A couple of notes here: the policy was unanimous among owners who voted; the San Francisco 49ers abstained from the vote. Also, this policy was evidently something of a compromise; the league was previously throwing around ideas like a 15-yard penalty for kneeling.
The previous policy required players to be on the field for the anthem but said only that they "should" stand. When then-San Francisco 49ers quarterback Colin Kaepernick began kneeling in 2016, the league had no rule it could use to prevent it. The movement drew increasing criticism from President Donald Trump, as well as many fans, who believed it was a sign of disrespect toward the flag and country.

Owners, however, had been divided on how to extricate the league from that criticism. Some owners, including the Dallas Cowboys' Jerry Jones and the Houston Texans' Bob McNair, wanted all players to stand. Others, such as the New York Jets' Christopher Johnson, wanted to avoid any appearance of muzzling players.

Even the seemingly simple option of clearing the field prior to the anthem was rejected by some owners who thought it would be interpreted as a mass protest or at least a sign of disrespect.
But it wasn't a compromise with the union; the NFLPA said it wasn't even consulted.
So how does this impact Major League Baseball? More than you might think. There's actually no rule on the national anthem in MLB right now — there's not even a rule requiring that it be played at all — which makes baseball unique among the major North American sports. Both the NBA and WNBA require players to stand for the anthem. When asked by Seifert, an MLB spokesman said this:
While this is not a league rule, the playing of the national anthems of the United States and Canada remains an important tradition that has great meaning to our fans. The playing of 'God Bless America' at designated games is a club choice.
But the absence of a rule doesn't mean this isn't an issue. Orioles center fielder Adam Jones had told USA Today last year that he didn't expect such a protest to occur — and then, two weeks later, A's catcher Bruce Maxwell knelt during the national anthem before a game last year.
Maxwell's decision to kneel came after President Donald Trump — speaking on Friday in Huntsville, Ala., where Maxwell grew up — made reference to NFL players not standing for the anthem as employees who, as he put it, should be fired by their teams. Maxwell, an African-American raised in a military family, joins Colin Kaepernick and other athletes in attempting to raise awareness about brutality and injustice at the hands of authorities by kneeling during the anthem.
Maxwell received relatively little pushback, but then, he was also the first MLB player to kneel during the anthem, at least in the 21st century. He also knelt for just two games, and said himself that his anthem protest wouldn't continue this season.
So clearly the idea of anthem protests — and a policy banning them — is a controversial one, and the incidents which athletes are protesting continue to occur. It's also one on which the MLBPA has thus far declined comment. If MLB wanted to create a Rule, like the NFL and NBA, requiring players to stand for the national anthem, could it?
Let's start by examining some of the more popular tweets from Wednesday.
I hope NFL owners have the courage to come out against the league policy and tell their players they have the right to exercise the first amendment and will not be fined by the team for kneeling or protesting the flag.

— Michael Skolnik (@MichaelSkolnik) May 23, 2018
The NFL banning its players from kneeling is a chilling attack against the First Amendment and a racist policy against the majority African-American players who want to peacefully protest the injustice they face in their daily lives.

— Eugene Gu, MD (@eugenegu) May 23, 2018
Unfortunately the First Amendment doesn't protect employers from infringing on employees rights to silent protests. Therefore, fuck the @NFL and stay in the locker rooms.

— EB83 (@EB2683) May 23, 2018
Cue the shrieking idiot horde who think the NFL decision to make players stand during the national anthem is a violation of their first amendment rights.

Also, not tired of winning.

— good scott (@NotScottInSC) May 23, 2018
This is a smattering of the prevailing back-and-forth on Twitter, which seems to focus on whether and how this policy impacts players' First Amendment rights. However…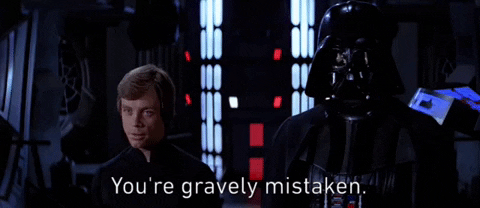 Before I continue, please note: I am 
not
saying the NFL is correct or incorrect. What I am saying, however, is that just about every non-lawyer in the twitterverse invoking the First Amendment on this issue —
on both sides
— is absolutely wrong.
Let's start with the First Amendment:
Congress shall make no law respecting an establishment of religion, or prohibiting the free exercise thereof; or abridging the freedom of speech, or of the press; or the right of the people peaceably to assemble, and to petition the Government for a redress of grievances.
Note the first word in this amendment: Congress. The First Amendment, on its face, is a restriction on Congress only, and that's for a reason: Congress makes the laws. (There are also federal regulations, which are also laws — or at least have the force of laws — but they're also pursuant to Congressional grants of authority and limited by something called the non-delegation doctrine, so really they're pursuant to Congress's authority.) So basically all the First Amendment guarantees where freedom of speech is concerned is that the government* cannot pass a law which restricts the content of what you're saying.
*The States have to follow the First Amendment because of something called incorporation, a full explanation of which would be both tedious and unnecessary. For our purposes, it's enough to know that the Fourteenth Amendment says that the States have to adhere to the first ten amendments to the Constitution (called the "Bill of Rights"), and that includes that states must follow the First Amendment too.
Yes, that's right — I said "content." Because the federal government can restrict the time, place, and manner of that content. Here's the classic example: you cannot shout "fire!" in a crowded movie theater. It's also a terrible example, because you legally (under the First Amendment, anyway) can shout "fire" in a crowded movie theater.** That's because the case that said you couldn't, Schenck v. United States, was overruled 50 years later in Brandenburg v. Ohio.
**That said, it's still not advisable to shout "fire!" in a crowded movie theater. You might not get arrested, but you will get kicked out of the theater, and you almost certainly will get sued. 
A time, place, and manner restriction is the sort of thing that requires you to get a permit before a march, or a municipal ordinance saying that you can't make excessive noise at 2:00 am. The city can't pass a law saying that Nazis aren't allowed to march, but it can pass a law saying no one can march on private property, or that no one can march at 2:00 am, or that you can't march with bullhorns and fire trucks. That's because, while the government is essentially categorically prohibited from restricting what you say, they can regulate how and when and where you say it, within boundaries.
Now you're probably wondering why time, place, and manner restrictions matter here. As noted previously, the First Amendment is a restriction on governments, not private corporations. Because the NFL isn't the government (yet), that would seem to suggest that the NFL is permitted to tell team employees whether they can protest while at work, righ
For another reason, however, that might not be the case.
There's a wrinkle here and it concerns the location of the protests — specifically, in major-league sports stadiums, almost all of which are built with government money. Many of those stadiums are even still owned by governments. And that makes them public fora. For our purposes, a public forum is a place, like a sidewalk or a street or a public park, where the government has to allow expression of opinions. That also means that owners are limited by the First Amendment when promulgating rules restricting speech, because it's a government venue they are regulating.
It's also possible that the players themselves are not the only issue here. Owner rules can be struck down even if they violate the speech rights of non-parties to the suit. So let's say that the NFL — or an NFL owner — interprets this Rule to apply to fans as well as players. That's almost certainly unconstitutional and violative of the First Amendment, even though the NFL isn't the government, because the enforcement is taking place in a government-sponsored venue.
***I am not going to differentiate here between types of public fora. If you're interested in learning about that, read this.
So what if MLB enacted the NFL's policy but made clear it applied only to players? Then it would be governed largely as a matter of labor law. Michael McCann, in a piece I highly recommend, found it was no sure thing that an NFL team could fine or discipline a player for kneeling during the anthem. As for MLB, a team would have an even more uphill battle. Here's why:
That's from the Major League Uniform Player's Contract, and this is the exclusive list of reasons for which a team may terminate a player. That "good citizenship" includes protesting is an easy case to make in a courtroom. So a team can't fire a player. How about fining or suspending a player?
This is probably the only provision in the CBA that gives MLB authority to discipline a player for kneeling during the national anthem. (In fact, the word "protest" appears nowhere in the CBA.) However, this provision doesn't override federal or state law. As McCann notes,
For instance, a player could pursue remedies offered by the Equal Employment Opportunity Commission. The EEOC is a federal agency that reviews charges of discrimination. Federal laws guarantee that employees cannot be subject to different types of discrimination as well as certain kinds of employer retaliation. If, for instance, an African American player could show that being fired for protesting the national anthem is associated to his race, he would have a plausible argument that he has been subject to race discrimination. Likewise, if other players supportive of the protests are fired as retaliation, those players might have suffered unlawful harassment. EEOC charges take time to play out, and are complicated in this context by the presence of a CBA. Still, a fired player might seek relief from the EEOC.
And state laws like this one, apply too:
Connecticut has enacted a statute titled, "Liability of employer for discipline or discharge of employee on account of employee's exercise of certain constitutional rights." This statute expresses that employers can't discipline or fire employees on account of those employees exercising their First Amendment right to free speech.
So here are the takeaways. MLB isn't a government, so it can't directly infringe a player's First Amendment rights. But a rule affecting players is still unconstitutional if it is applied to non-players because stadiums are public fora and such a rule would infringe on fans' First Amendment rights. It probably can't terminate players for protesting under the uniform contract, because courts consider protesting to be a form of citizenship and protesting racially-based police brutality is probably protected under race discrimination laws. And other discipline, while possibly legal under federal labor law, may be illegal under state laws like those in Connecticut.
As for the NFL rule, expect legal challenges. A lot of them.
Sheryl Ring is a litigation attorney and General Counsel at Open Communities, a non-profit legal aid agency in the Chicago suburbs. You can reach her on twitter at @Ring_Sheryl. The opinions expressed here are solely the author's. This post is intended for informational purposes only and is not intended as legal advice.