Let's play a little game. Here is a Statcast leaderboard of the Barrels per plate appearances leaders (minimum 50 batted ball events). Without looking it up, try to figure out who's behind Gary Sanchez:
Barrels/PA% Leaders
SOURCE: Statcast
I'll give you a hint: he's a catcher. Another hint: he's on the Minnesota Twins. And no, it's not Willians Astudillo, as much as we wish it were him. The answer is Jason Castro. Granted, Castro only has 92 plate appearances to his name this season. He also has accumulated 2,839 plate appearances over his career and, as far as Statcast has detected since 2015, he's never hit the ball this hard. His career-high in average exit velocity was 88.6 mph back in 2015. He's coming off a 2018 season during which he hit for an average exit velocity of 86.8 mph, his lowest in the Statcast era. In 2019? 92.6 mph. Here's the difference between 2019 Jason Castro and his 2015-2018 self:
Jason Castro Statcast Data
| Season | Barrel% | Exit Velocity | Launch Angle | xSLG | xOBA | Hard Hit% |
| --- | --- | --- | --- | --- | --- | --- |
| 2015 | 6.2 | 88.6 | 15.6 | 0.351 | 0.284 | 31.1 |
| 2016 | 9.7 | 88.5 | 10.8 | 0.399 | 0.301 | 40.1 |
| 2017 | 6.8 | 86.9 | 12.8 | 0.407 | 0.315 | 32.0 |
| 2018 | 5.3 | 86.8 | 8.2 | 0.273 | 0.231 | 31.3 |
| 2019 | 23.0 | 92.2 | 16.0 | 0.662 | 0.408 | 50.8 |
SOURCE: Statcast
What you're seeing may be a mirage (we'll explore that in a minute), but none of those numbers are typos. Castro is hitting the ball harder and higher than he previously has in the Statcast era. We've known Castro as a solid starting catcher over the years. He was an All-Star Game back in 2013 and was a part of the Houston Astros core for their dreadful years (and a couple of winning seasons). But he wasn't a guy known for his offensive prowess. With a career .233/.313/.393 slash line, it would be hard to be. He reached a low point in 2018, when he posted a poor .143/.257/.238 line, good for a 39 wRC+. He played through a knee injury and was declared out for season by late May. Before this season, ZiPS projected him to have a below-average offensive season (.220/.312/.386, 6 HRs in 200 PA with a 86 wRC+) and I don't think many disagreed with it.
There isn't a lot out there on Castro's swing. There's record of him having worked with hitting guru Craig Wallenbrock (who is credited as the mastermind behind J.D. Martinez's breakout) back in 2013, but there's nothing that illustrates his change that specifically applies to the 2019 season. So what do we do? Look at the swings by ourselves, of course. Let's start by looking at his swings from 2018:
And 2019:
There are a lot of similarities here – most notably the leg-kick and timing mechanisms. Those might be pretty hard to change for many hitters, as it's a habit that may be engrained in them from years and years of swinging bats. That makes the side-by-side comparison a bit tricky. Sometimes, when you see the swing transformations of a guy like Jose Bautista, it's pretty obvious (it also doesn't hurt that it's pretty well-documented). I don't pride myself on being a swing guru or a hitting coach, but what I can do is to look at differences and make some inferences about how they may have helped Castro hit the heck out of the baseball. There's one thing that stands out to me. Here's his 2018 stance: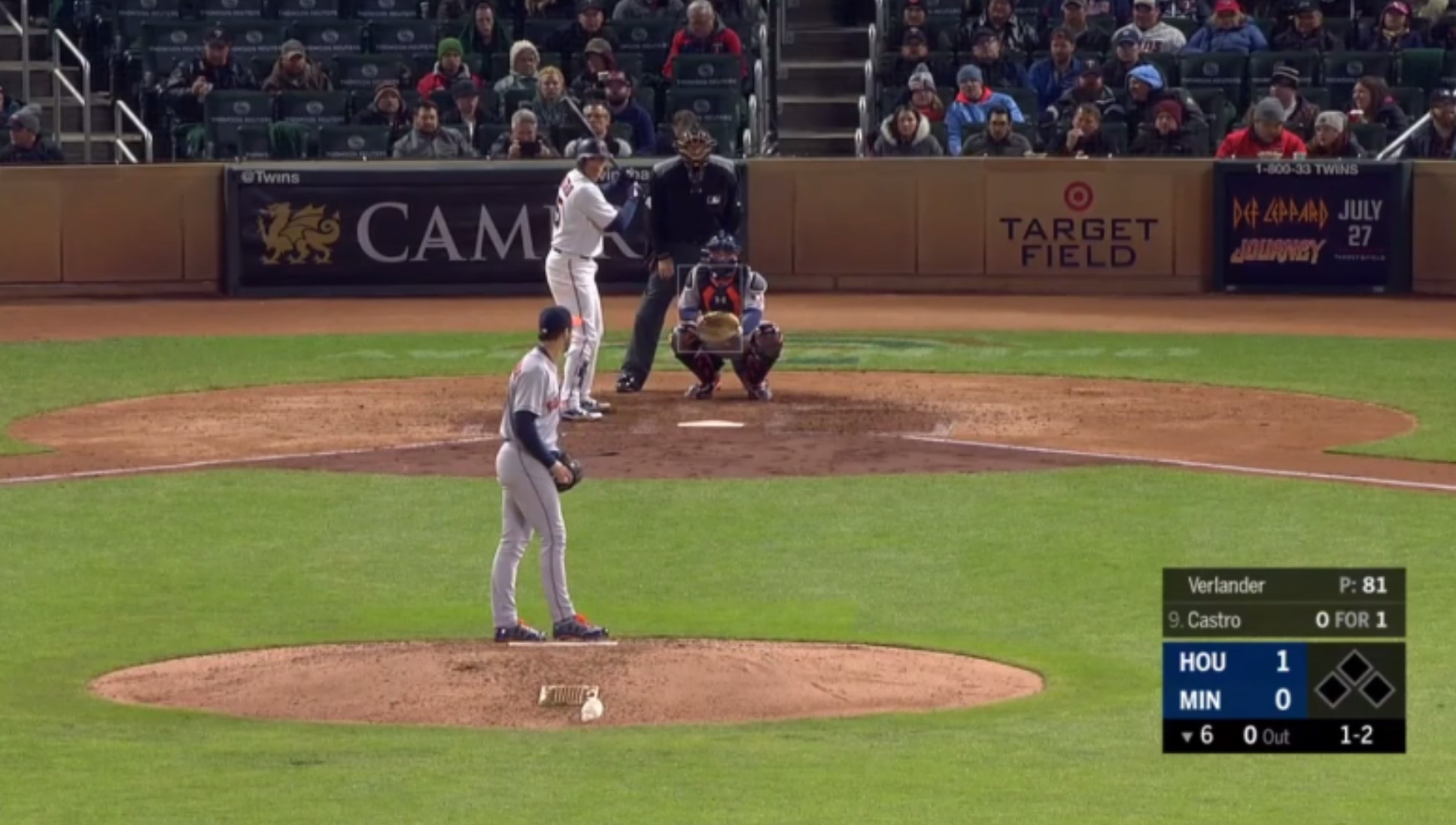 And here's his 2019 stance: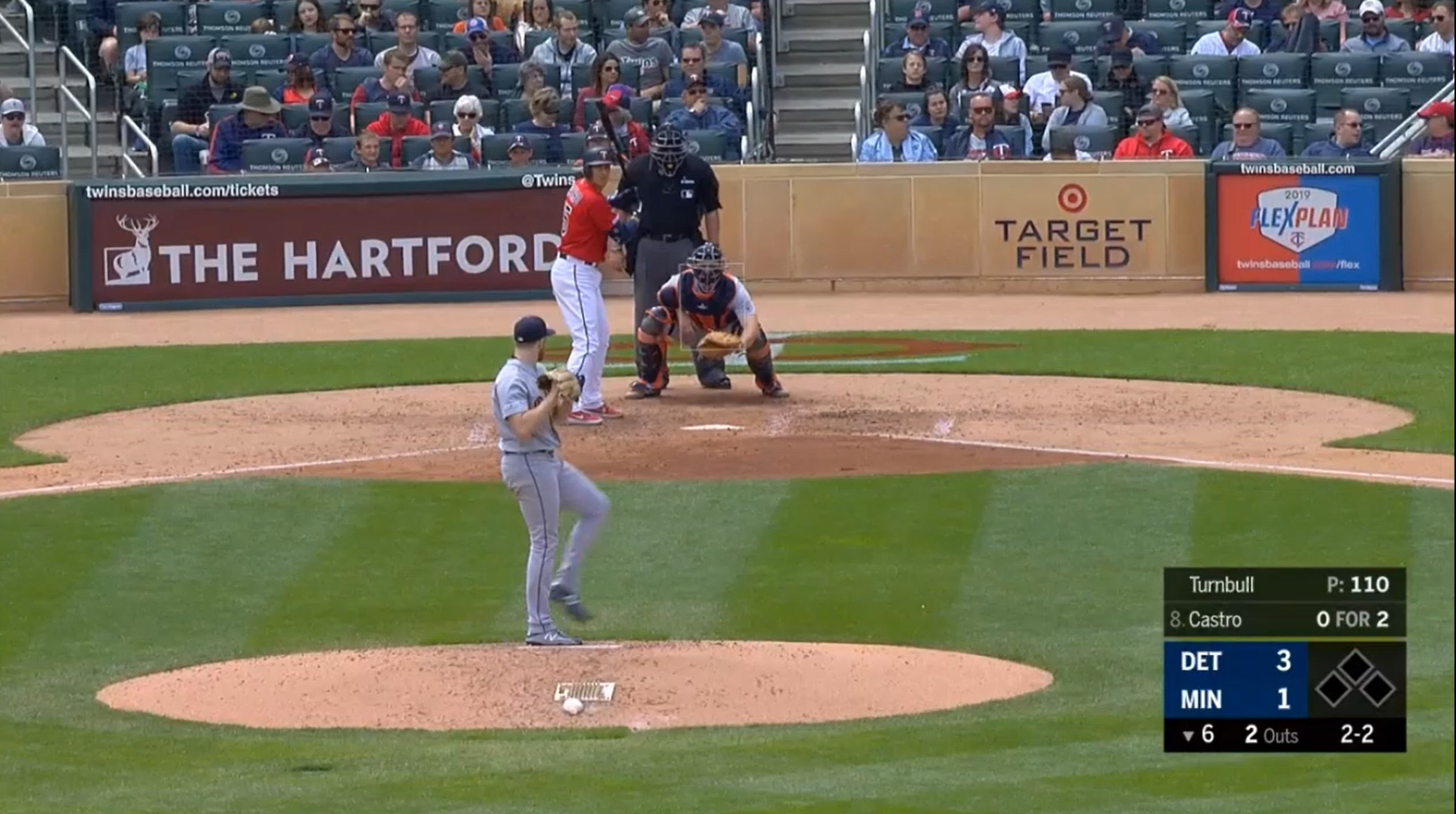 It might not jump out to you right away, but his hands are lowered in 2019. It's not just a stance thing either. As you can see below, Castro keeps his hands lowered in his 2019 swing compared to his 2018 self.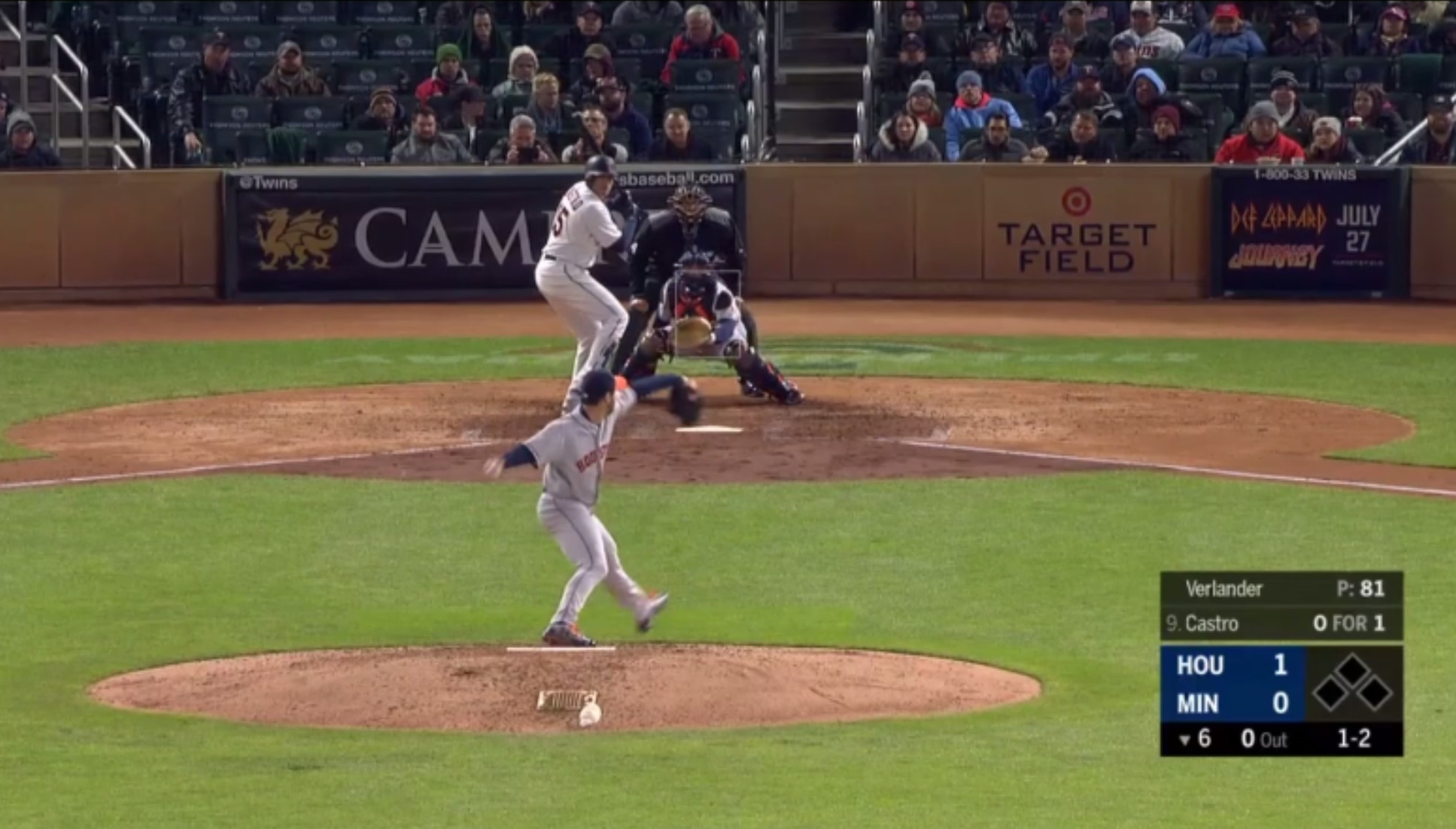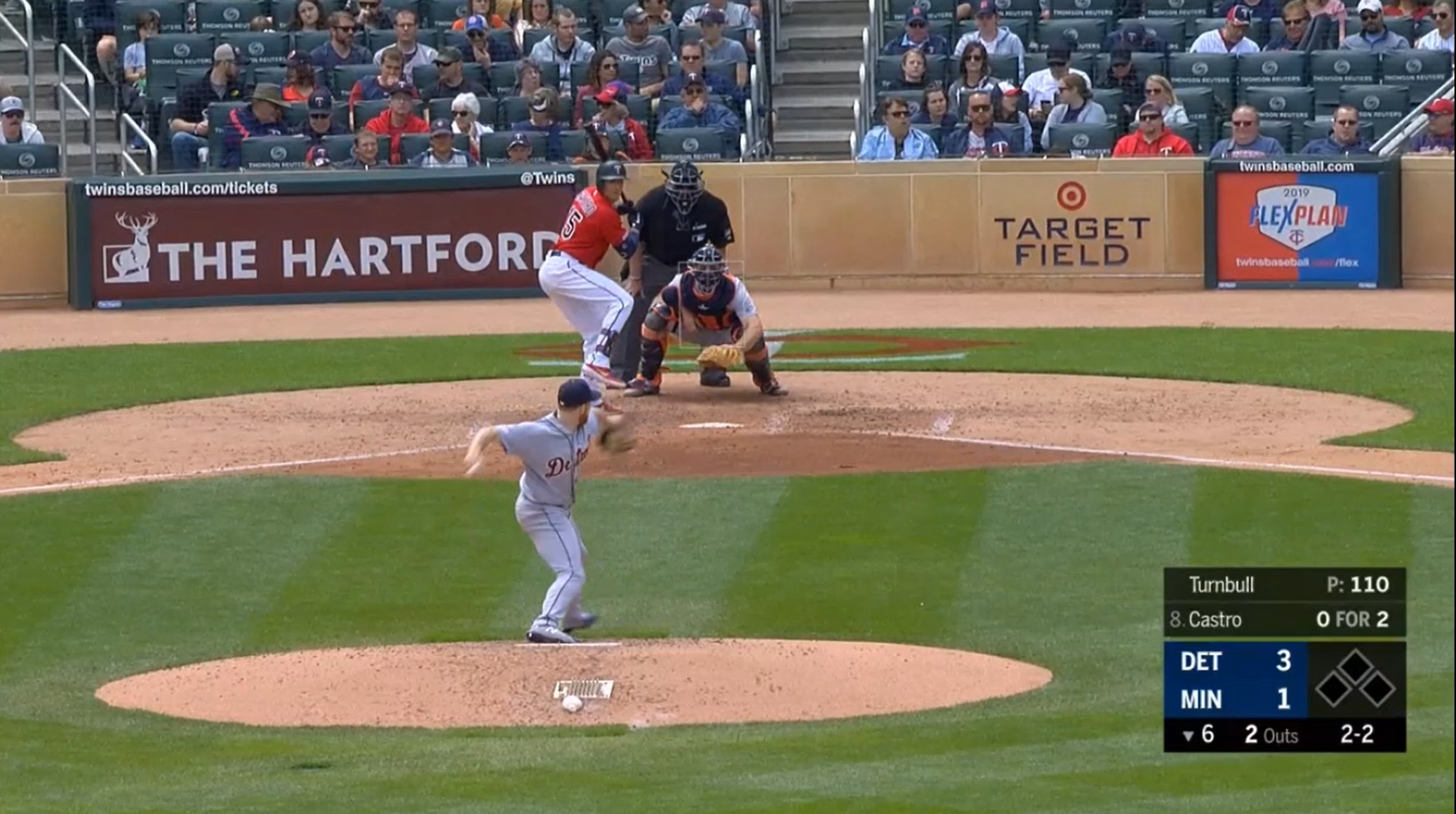 The theory here is simple. By lowering his hands, he not only saves milliseconds to drop them to get into the zone, but also it helps him get into the same plane as most pitch paths. For the past few years, we've talked about the "fly ball revolution" and "getting the ball into the air." The root of such thoughts came from Ted Williams's The Science of Hitting, in which he preached a slight-uppercut swing path as opposed to the popular "swinging down" philosophy. We haven't gotten much out of Castro himself as to what he thinks of his own swing style. He could be thinking that he's swinging down for all we know. But a lot of visual evidences point that he's swinging up, and lowering his hands may have helped with that.
The effects of his hand drop show in the heatmap as well. Because his hands are lowered, it's natural that he can get to the pitches on the middle-lower parts of the zone the most quickly. As a result, Castro's been killing pitches there. To contrast, here's how he fared in SLG/P from 2013 to 2018: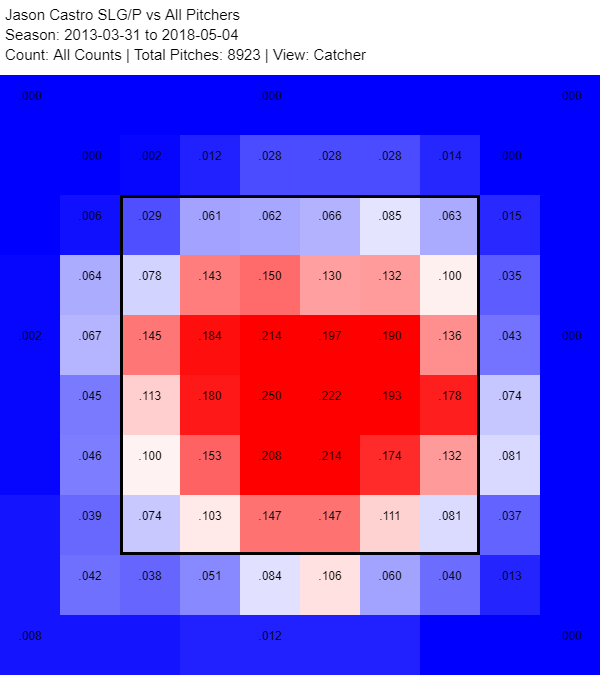 And here's how he fared so far in 2019: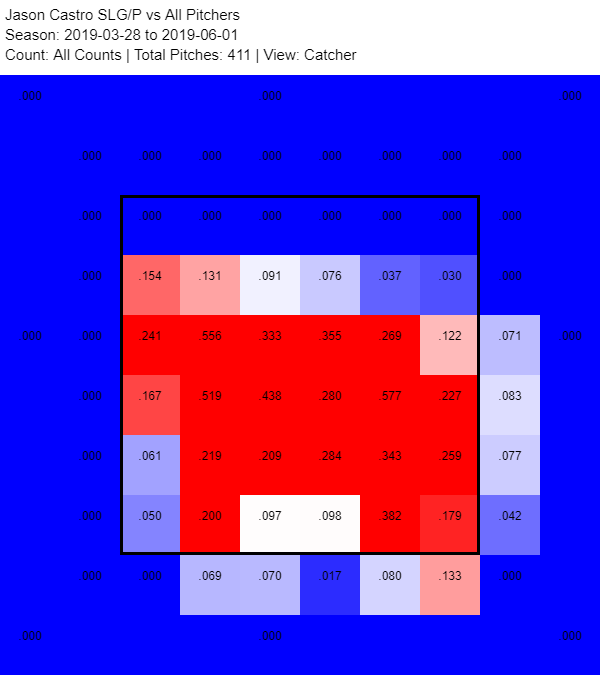 As you see, he's gotten slightly worse at dealing with pitches higher in the zone. But he's absolutely squared up on pitches middle and low. He may be a bit late on catching up to higher pitches – something that I can see pitchers diagnose when combating him – but given on how he's done overall this season, it's more than fair tradeoff. The other numbers support what we see here. His average launch angle is up and he's hitting fly balls more often than he's ever had. The only downside to his change is that his contact rates are a bit down (74.3% to 72.1%), but again, that's a fair trade.
Apart from a possible swing change, there are other theories as to why Castro looks so rejuvenated. He did get a lot of time off prior to this season thanks to that season-ending injury last year. With a long rest, his body may be as fresh as any 31-year old catcher's could be. Secondly, the Twins are currently running a solid trio of catchers this season in Astudillo, Mitch Garver, and Castro. That means a reduced workload behind the plate for the veteran, keeping him fresher. Castro has been one of the power sources of the resurgent Twins this season and I'm quite fascinated to see how long he can keep it up.
Sung-Min Kim writes for River Ave. Blues, and has written for MLB.com, The Washington Post, Baseball America and VICE Sports. Besides baseball writing, he is also passionate about photojournalism and radio broadcasting. Follow him on Twitter @sung_minkim.