After playing 15 years in Chicago, the White Sox bought out Frank Thomas's contract for 3.5 million dollars making him a free agent. The White Sox would have had to pay him 10 million dollars this season, which apparently they thought was a bit steep considering his recent injury history and age. He'll be 38 years old next season and he has only played in 108 games the past two years. What should teams looking to acquire Frank Thomas expect from him next season?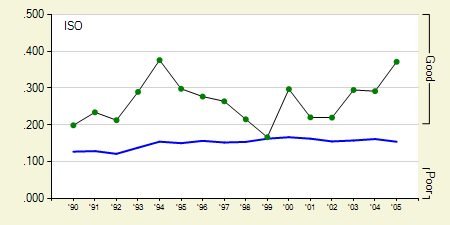 Despite his age, Frank Thomas remains a real home run threat. Taking a look at his Isolated Power (ISO), it looks as though he has just as much power as he ever has. While healthy last year, he actually had the most home runs per at bat of any player in baseball.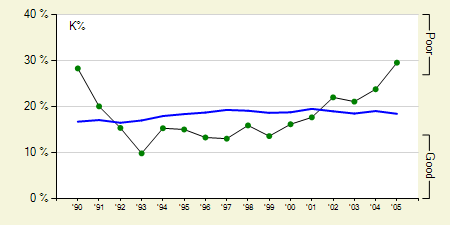 The power has come at a price though, as he struck out nearly 30% of the time. I somewhat attribute this to his limited playing time last season, but the worrisome trend is still there. Fortunately, his walk rate remains one of the best in the majors.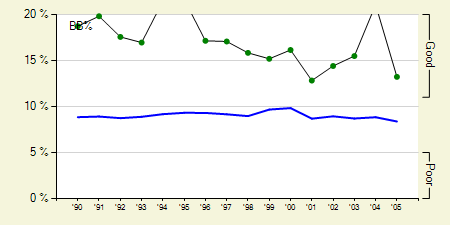 I think Frank Thomas be one of the bargain acquisitions this off season. Any team that is willing to take a chance on him should be greatly rewarded if he can remain healthy.