For tonight's World Series opener it appears Jeff Bagwell will be the designated hitter for the Houston Astros. Since coming back from shoulder surgery, he has 4 singles, 1 walk, and 3 strikeouts in 18 plate appearances. Not much of a sample size there, so it's going to be tough to gauge how well he'll do. One thing's for sure, Jeff Bagwell's power is pretty much gone.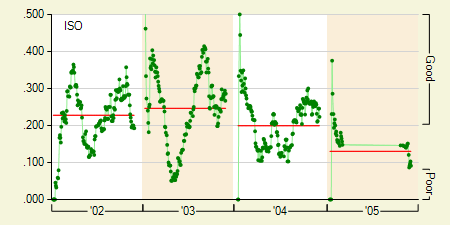 Even though he probably won't be hitting too many home runs (or doubles, or triples), if he really is healthy, he can still be a valuable player by getting on base.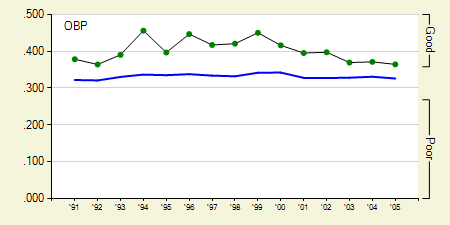 Throughout his career he's been one of the elite players at getting on base and even as age sets in he continues to be in the top 20%. I think just getting on base this World Series is going to be extremely important with such solid pitching on both teams. If Jeff Bagwell can make the White Sox pitchers work a little bit harder, it could be the difference between winning and losing in what should be a series full of low scoring games.