We have added a custom date range to the main leaderboards. This allows you select any date range of three years or less after the start of 2002. Importantly, this will give you custom defined partial season WAR, which can't be found elsewhere on the site.
The main controls for the custom date range can be found beneath the multiple seasons drop down menus. It uses the same date selector as the splits leaderboards, except it requires you to hit "Submit Custom Date" to load the leaderboard with the desired date range.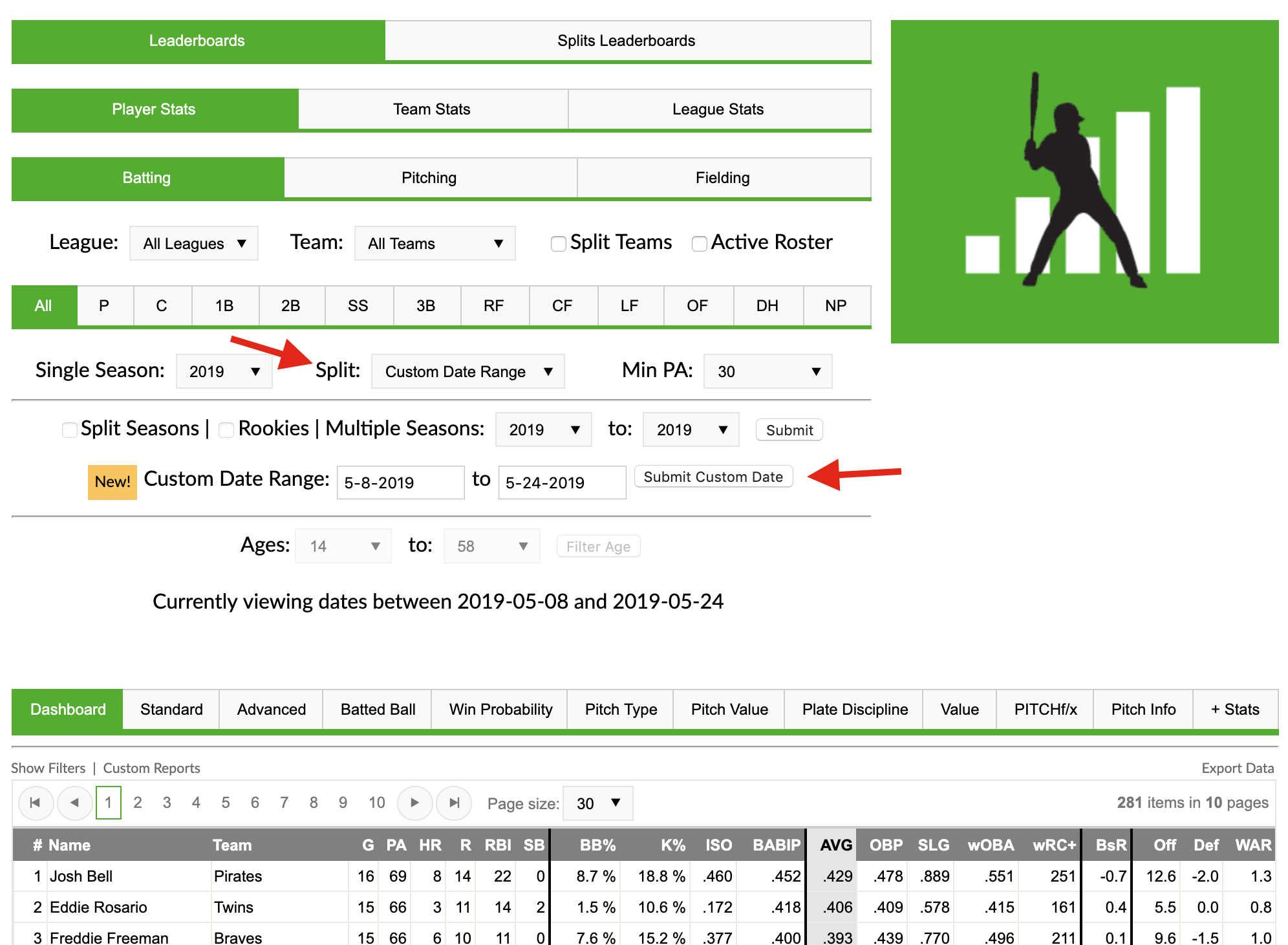 A custom date range is similar to options like "Last 30 Days" and "Past 3 Calendar Years" that are currently available on the leaderboards.
There is a new option, "Custom Date Range," in the same "Split" menu.
A custom date range follows the same filtering restrictions, where you can't filter by age, split seasons, or filter rookies.
You also cannot apply additional splits like handedness.
This is the present behavior of our time frame options. They might change in the future, but not in this update.
Important notes:
The leaderboard will only apply a date range when the split option is set to "Custom Date Range"
You can only select dates from 2002 to the present.
Date ranges can't exceed three years. This restriction is due to data processing time.
Date ranges only work with the batting and pitching tabs, NOT the fielding tab.
Defensive value metrics, including the components of WAR, are prorated from the entire season, so you are unable to analyze defense within a specific date range.
If you encounter any issues, please let us know!
I code a bunch of things here. I really need to update my blog about statistics at stats.seandolinar.com.