Matthew Boyd is one the 120 pitchers who have been featured in our ongoing Learning and Developing a Pitch series. In an installment that ran last June, the Detroit Tigers southpaw spoke of how he was introduced to a slider at Oregon State University, and later tweaked his wrist action to give the pitch more consistency and depth. There's more to the story than was divulged in that telling
— especially when you consider that further fine-tuning has occurred over the past 10 months. Boyd's slider is better than it's ever been.
Right now, the lefty is a better pitcher than he's ever been. Five starts into the season, Boyd boasts a 3.16 ERA, a 2.41 FIP, and has fanned 39 batters in 31.1 innings. The sample size is admittedly small, but there are nonetheless reasons to believe that the 28-year-old Seattle-area product is starting to come into his own. The slider — a pitch he's throwing 38% of the time — is a big reason. Boyd discussed the offering's evolution earlier this week.
———
Matthew Boyd: "I've worked on it at Driveline a ton in recent years. I worked with Matt Daniels, with Taiki Green, with Kyle [Boddy]. We were just drilling that thing. We got it to a point where it was high-80s, and it was good, but it was inconsistent. It got better, but in 2017 it kind of fell off a little bit, so we worked it again.
"It really started taking off when I was able to match up my delivery. I had been landing in different spots — my land foot would vary by three or four inches, compared to the pitch before. When you have that type of inconsistency with the lower half, it's going to put your body at changed angles. One degree of wrist angle on the pitcher's mound is something like 17 inches on the front. That's huge, right? When I was able to get that consistency… stuff I worked on at Driveline was huge. Things started taking root before [the 2018 season].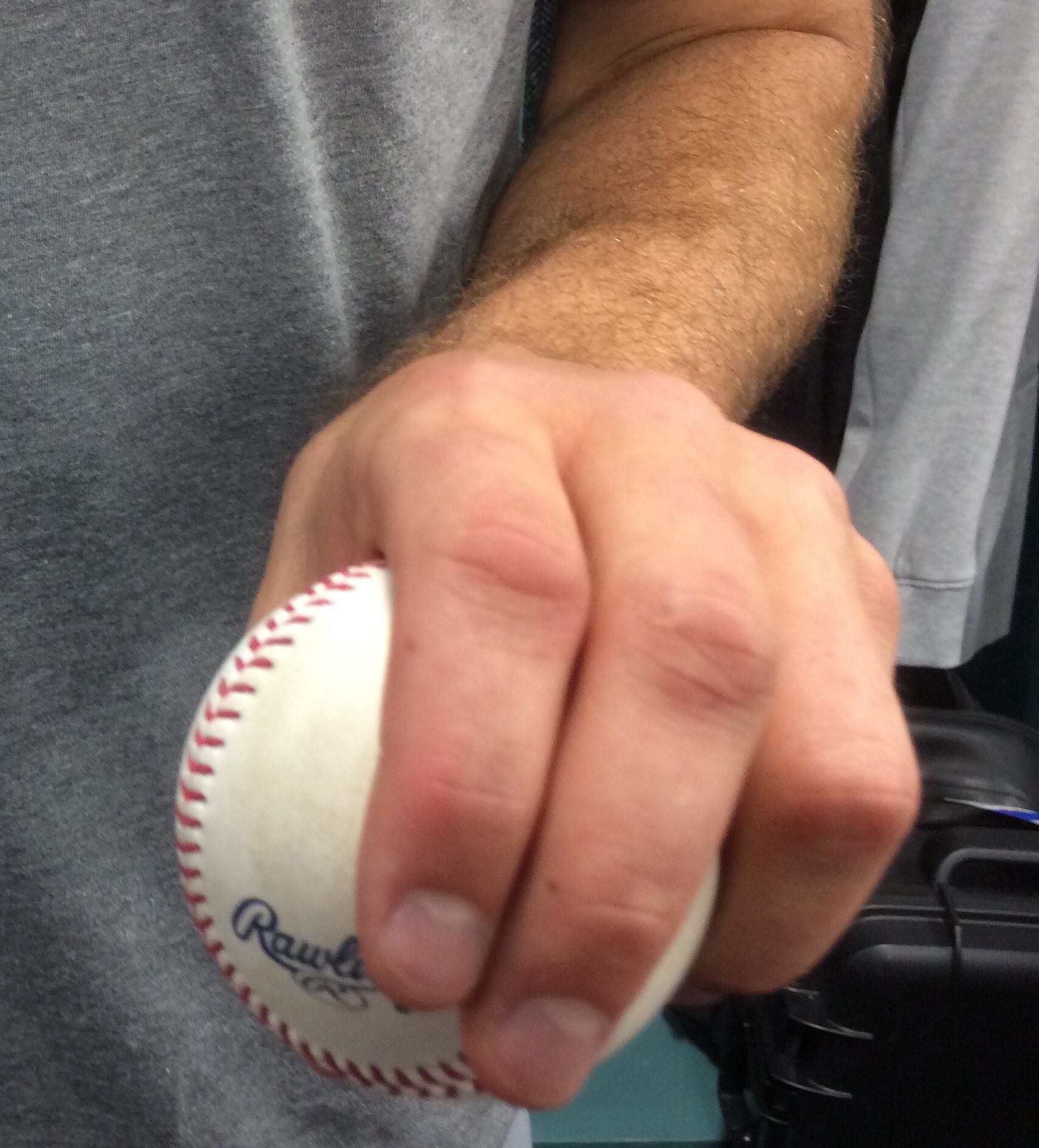 "That offseason, James Paxton and I… we train at Athletic Training Institute, along with guys like [Michael] Conforto, [Steven] Souza, Travis Snider, [Kirk] Nieuwenhuis… the list goes on and on. Lots of guys over there in Seattle. So I was throwing with James a few times, and he taught me how to throw his slider. All I did… he pre-sets his wrist, so I started pre-setting my wrist. That slowed [the slider] down, but gave it more depth. Because of that, I was able to command it better. So basically, everything we worked on at Driveline was the right stuff, but I wasn't in a spot where I was repeating my delivery. Again, that came at the end of 2017.
"[Then Tigers pitching coach] Rich Dubee really helped me simplify it in the last months of the season. That's when I started to consistently be able to throw the ball where I wanted to. Once you're in that spot, it's like, 'OK, let's let it rip.' And pre-setting it gave me the ability to backdoor it a lot better. Again, it made it a little slower, but gave it more depth.
"By pre-setting my wrist, what I mean is just getting it [turned over closer to where it will be at release point]. I'm really loose-wristed, so pre-setting it allows me to work it on that line more consistently. I'm still staying through it all the way; I'm throwing it like a fastball.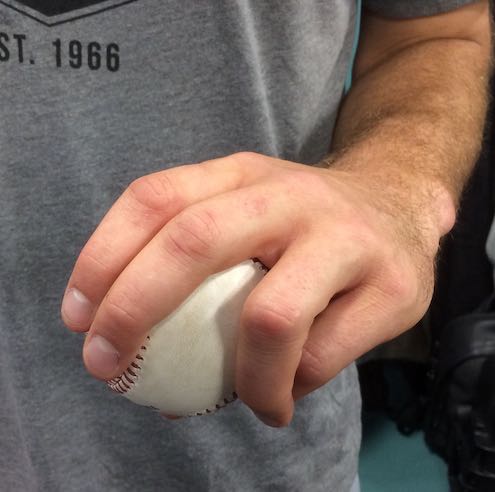 "At Driveline, we were on the Rapsodo and the Edgertronic a lot. Matt and Taiki were hands on, on the floor with me, every day. Again, we were working that thing, working that thing. My wrist was contributing to the inconsistency. And then with James… I mean, he's had so much success in his career. He's older than me, and he's a lefty, so getting to play catch with him … I wasn't actively searching to make my slider better, it was more like it became, 'Oh, dang. I have something that does this now.' That's because of pre-setting my wrist. Before my slider was more left-to-right, and now its has more depth. It's something to make the barrel travel more, and hopefully miss.
"I have a changeup that doesn't have a lot of depth — it's a four-seam change — and I have a curveball that I'd love to be a strikeout pitch, but it's more of a get-me-over pitch. So [a slider with more depth] kind of just added to the repertoire. I can command it to both sides of the plate, where as before I could really only do that glove side. I had trouble commanding it arm side.
"How often I throw it… I go with what's working that day. I can go with my other pitches as well — it's not an active choice of, 'Hey, I need to get rid of this today.' It's more, 'This is working, so let's go with this.' If guys are early and I'm spotting it up, let's keep going to the well. Right? At the same time, you have to adapt. If I'm throwing curveballs in there, and they're getting hit, and I'm throwing good changeups, I'm going to roll with that changeup.
"Last year I had a start where I got so slider heavy that [the Texas Rangers] sat on it. Part of the art of pitching is not being predictable. If you keyhole yourself to, 'I'm only going to do this,' then… but your galaxy can expand. You can start to see different ways. Maybe my sequence can be curveball, slider, heater; I can put guys away with my heater.' Or it could be heater, changeup, slider. Or slider, slider, curveball. Curveball, curveball, slider. You know what I mean? You want to be unpredictable. That said, I'm going to go with my slider a lot.
"So why has it become better? I've gotten to a point when I'm consistently putting my in body right spot — I'm in line with it — and like I said, presetting my wrist helps me command it better. So part of it is Driveline, part of it was James, part of it was just working on it, working on it. It's been a progression."
David Laurila grew up in Michigan's Upper Peninsula and now writes about baseball from his home in Cambridge, Mass. He authored the Prospectus Q&A series at Baseball Prospectus from December 2006-May 2011 before being claimed off waivers by FanGraphs. He can be followed on Twitter @DavidLaurilaQA.