I have a long history of abhorring of structural or rule changes in baseball. I wasn't alive in 1969 to get upset, but going from two divisions to three seemed like an affront to everything that was right and decent in fifteen-year-old me. And a wild card? A team that can't even win the division would make the playoffs? Somewhere in the WBAL-TV video archives is me in late 1994 arguing with Josh Lewin about how much I loathed the wild card. Hopefully it can't be found.
Interleague play? Hated it. I still haven't gotten to the point where I only mostly hate it. If I look deep into my soul, I still think of the Milwaukee Brewers as an AL East team with the best logo in baseball history and the Houston Astros as NL West stalwarts.
On Thursday, the announcement came down from Major League Baseball and the MLB Players' Association that several of the significant rule changes proposed in recent weeks would now be implemented for the 2019 and 2020 seasons. Yet I flipped no tables over, and went on no weird Twitter rants that involved Norse gods smiting Rob Manfred under a vermilion sky (we'll save that imagery for the CBA negotiations). I'm…happy? Apart from the decided lack of robots, that is.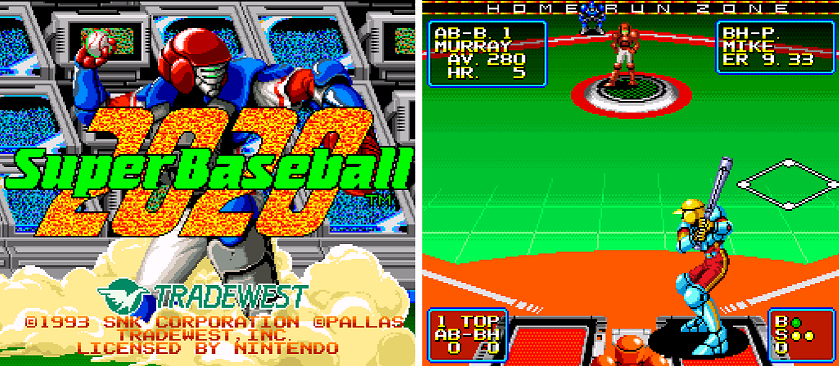 First, the changes for 2019, in no particular order.
An Actual Trade Deadline, Not a Trade Deadline That Also Has This Weird Second Deadline With Secret Lists and Stuff
Baseball's post-July 31 "bonus" deadline never really made all that much sense. It's something we accepted because we were used to it, like how neon blue became the official color for raspberry-flavored candy for some reason. Why have a trade deadline if you're going to have an additional one, before which some players can be traded, but only if they pass through a series of convoluted hurdles?
The August trade season was an opaque mess, full of waiver claims and revocable waivers and irrevocable waivers and pullbacks and teams trying to finagle a way to get prospects moved via players to be named later. It had largely become the "swap bad contracts" deadline and where's the appetite for that?
The objections to removing this later deadline don't make a lot of sense to me. I've heard a number of baseball and baseball-adjacent people wonder "What if you don't know whether you're contending or not?" or "What if something happens and you don't have a Plan B in the minors?" Not these exact words perhaps, but you get the gist.
My answer: So? It's good for the sport to have an element of risk in the decision-making process and it's good for teams that plan their roster depth well to receive a benefit. One simple, straightforward trade deadline is the way to go. And really, if you need until the end of August to know if you're a contending team or to receive the revelation that pitchers frequently become injured, you've got way bigger problems to worry about.
All-Star Election Day (Guest Starring: Extra Cash)
I'll save the political parallels of election winners directly receiving cash bonuses for someone else!
All-Star voting has always been kind of weird, in that if you try to vote based on in-season performance, you end casting a ballot for an All-April team since the voting process starts very early and continues over a long period of time.
The All-Star Game has been the least interesting part of All-Star Week since interleague play started, but I do think there's an opportunity here for baseball to create an event where they can market their top players. Hopefully upping the Home Run Derby prize to $1 million will prove a strong incentive for more top-tier sluggers to participate. Joey Gallo is already considering it.
MLB also snuck in the rule that for the All-Star Game, extra innings will start with runners on second base. Since this still won't affect the real games, I'll just hope this thing that nobody asked for, wants, or likes will die a quick death and just be a joke in 30 years, much like AfterMash.
Reduced Commercial Breaks
Anything that increases the baseball-to-no-baseball ratio is fine with me. The reduction from 2:05 to 2:00 in local games probably won't be noticed, but the 2:25 to 2:00 in nationally televised games is a significant trimming. Saving a dozen views of the year's horribly overplayed commercials in the World Series could do a lot for our collective mental well-being.
After 15 years, I still can't completely forget the advertisement for Skin in which Ron Silver loudly reminds his daughter that her boyfriend's father is the district attorney. If you weren't old enough to remember the 2003 World Series, consider yourself blessed.
MLB/MLBPA Joint Committee
This isn't really a rule change, but I'm hopeful that the MLBPA and MLB meeting years before the expiration date of the current collective bargaining agreement will result in more productive changes than we've gotten in recent agreements. Baseball's revenue system is in serious need of modernization and it's not something you can paper over by both sides agreeing to take money away from those rich, robber baron…uh…17-year-old international players. From incentivizing teams to win baseball games over subsidizing lower revenues, to gaming the service time clock, both sides have a lot of things to talk about. Rule changes aren't likely to be quite as contentious as provisions that directly impact player compensation, but a constructive dialogue about what baseball should look like and how it should be played can only help to shape the harder conversations set to take place in 2021.
Visitation Rights Revoked
Baseball implemented a 30-second limit on mound visits before the 2016 season and capped the total number of mound visits per game without a pitching change at six before 2018. For 2019, this number has been further reduced to five visits, and while this won't result in a significant change in total game times, it's another moment where for the viewer, nothing is actually happening but some standing around and talking. Baseball isn't a pub crawl, after all.
And coming in 2020…
Return of the 15-Day Injured List
The injured list (formerly the disabled list before the name change) will now return to being a 15-day list instead of a 10-day one; the minimum assignment period for pitchers sent to the minors will also increase to 15 days. The idea of the shorter injured list stint was to nudge teams into putting players with short-term injuries on the IL instead of keeping them active in the fear of having to lose them for a full two weeks, thereby risking further or worsened injury. In practice, some teams were using it as a taxi-squad, and baseball would prefer to not have to be the injury police to enforce whether or not injured list visits are due to chicanery. Unlike machinations such as openers or two-way players, exploiting rules meant to protect injured players isn't what I consider in-game cleverness.
The LOOGYDämerung Beckons
Baseball's rule changes frequently involve structural alterations to things like divisions and playoff spots or equipment. Changing how a player is allowed to be used on such a wide basis is a good bit rarer. There has always been some tinkering around the edges, like as the Pat Venditte rule, which is intended to keep baseball from degrading to an infinite loop as switch-pitchers and switch-hitters fight an endless battle for platoon superiority.
Going from a minimum of one batter faced to three, or until the half-inning concludes, is a significant change, and one I feel has been a long time coming, simply due to the nature of pitching vs. hitting in terms of how baseball itself is designed.
A left-handed pitcher can be rostered just for an ability to get out left-handed hitters as that's all they have to do, but carrying a left-handed pinch-hitter to do nothing but hit righty relievers is much more difficult. There were always a lot more Randy Choates than Dave Clarks.
As players became more specialized, bullpens ballooned, and benches withered away. Knowing that a pitcher may have to pitch to three batters, or until the inning concludes, brings a bit of balance back to the issue as I see it. It makes the batting order more tactically relevant and instead of bringing in the lefty to face the lefty almost by reflex, managers will have to assess the risk-reward of bringing in that pitcher without the option to remove him easily.
One important thing to note is that people also greatly overestimate just how many one-batter stints there are in baseball.
Top 25 Seasons for One-Batter Stints
| Year | One-Batter Appearances |
| --- | --- |
| 2015 | 1410 |
| 2012 | 1335 |
| 2014 | 1272 |
| 2011 | 1230 |
| 2016 | 1188 |
| 2007 | 1175 |
| 2010 | 1170 |
| 2013 | 1168 |
| 2018 | 1159 |
| 2006 | 1131 |
| 2009 | 1130 |
| 2017 | 1125 |
| 2008 | 1085 |
| 2005 | 1051 |
| 2001 | 1041 |
| 2004 | 1035 |
| 2003 | 1005 |
| 2002 | 1000 |
| 1999 | 991 |
| 1998 | 987 |
| 2000 | 978 |
| 1997 | 945 |
| 1993 | 920 |
| 1996 | 882 |
| 1995 | 856 |
Even in the season with the most one-batter appearances, 2015, teams still averaged only about eight a month. It's too soon to be certain about the trend, but based on 2017 and 2018 at least, this type of usage may have hit its peak in 2011-2015.
I'm only half-joking when I say Bruce Bochy's retirement would have reduced this number on its own. Three of the top four seasons in one-batter reliever usage in baseball history were Bochy-managed teams — the 2012, 2015, and 2016 Giants. There were 112 one-batter relief stints on the Giants in 2012 alone; only 15 other teams ever topped 70.
The players did not embrace this rule change, but agreed not to fight this particular adjustment. I suspect when we look back on this in 10 years, we'll be surprised by how extreme people thought the change was at the time.
The 26/28 Man Roster
The size of standard active rosters will expand to 26. This strikes me as an eminently fair attempt to reverse the disappearance of benches. A team can still carry 13 pitchers (or whatever number is selected in the final rule) if it chooses to do so, but now American League teams will have at least a reasonably sized bench. My hope is that limits on resources cause innovation in both the bullpens and benches. If we see a wider variety of bullpen roles when combined with the three-batter rule and a comeback of situational hitters, I think this is a win.
Naturally, with a limit on pitchers, there needs to be a bright line to separate actual two-way players like Shohei Ohtani and Matt Davidson. Players will now have to be designated as either a pitcher or a position player in advance, and two-way players will have to meet certain criteria. The limit initially chosen of 20 innings pitched and 20 games of at least three plate appearances strikes me as a bit too steep. I have serious doubts that teams would try to "fake" a pitcher by allowing a .400ish OPS hitter to start ten games a year. For 2020 Ohtani, he'll already have the required number of plate appearances from 2019 to qualify as a two-way player, but absent an injury exemption, until he gets the 20 innings thrown, he'll have to be considered a pitcher, meaning he will take up one of the team's pitcher slots for that period of time. After those 20 innings, he wouldn't count against the team's pitcher cap and could be reclassified.
Along with the three-batter rule, the pitcher limitation also seeks to improve the aesthetics of the game. I've long argued that baseball's problem isn't games that are long so much as it is games that are long and nothing is happening. A parade of constant reliever changes grinds things to a halt.
Where I'm not-so-excited is the effect on September rosters. I like seeing teams out of contention call up some of their minor leaguers to the 40-man roster. With 28 players on the roster, teams save on MLB salaries. If you think of some of that money going to the 26th-man during most of the season, it will likely function in many cases as a subsidy to older players from younger players. And this is sadly a theme of some changes the MLBPA and MLB have happily agreed to over the last decade.
Dan Szymborski is a senior writer for FanGraphs and the developer of the ZiPS projection system. He was a writer for ESPN.com from 2010-2018, a regular guest on a number of radio shows and podcasts, and a voting BBWAA member. He also maintains a terrible Twitter account at @DSzymborski.