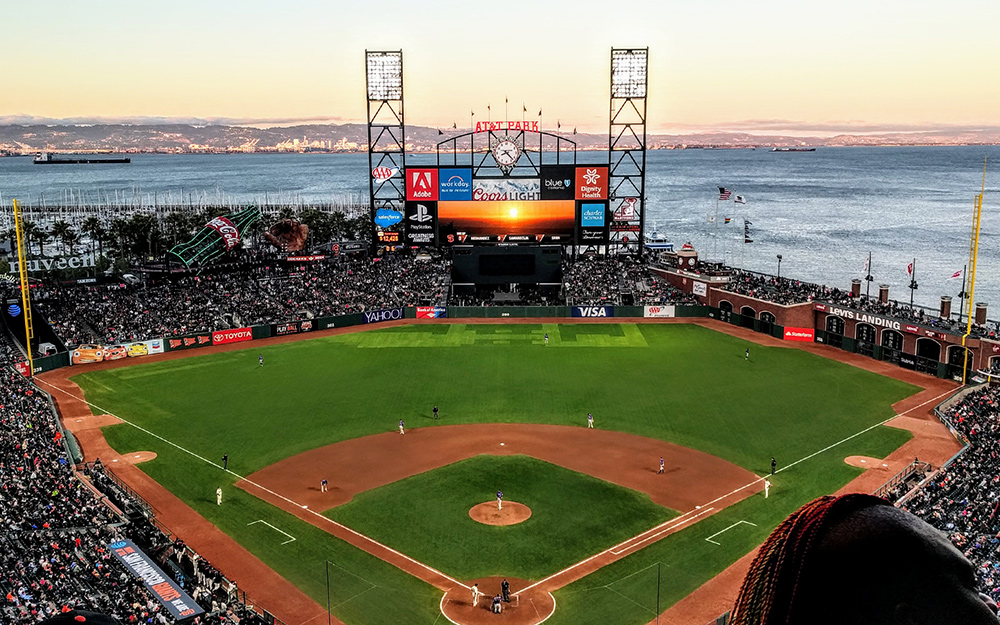 "No man is rich enough to buy back his past." – Oscar Wilde
With three World Series wins over the last decade, it would be a bit greedy for fans of the Giants to bemoan the team's current state too strenuously. San Francisco fell out of their even-year championship pattern in 2016 and finished the last three seasons with losing records. With the key players of the dynasty either past their prime or gone completely, the club's laudable goal of putting a quality team on the field every year has become a tricky one to fulfill.
The Setup
Unlike other formerly competitive teams such as the Tigers and Orioles, the Giants were in no mood to head full-bore into a rebuild in 2018. San Francisco rightly realized that the outfield was a major weakness, but the club struck out in their attempts to acquire Giancarlo Stanton, Christian Yelich, and Marcell Ozuna. Unable to be one of the teams pillaging the Marlins during that organization's latest payroll temper tantrum, the Giants picked up Andrew McCutchen in a trade with the Pittsburgh Pirates in return for Bryan Reynolds, Kyle Crick, and international bonus money. That trade doesn't look all that phenomenal in 2019 terms given the season Reynolds had, but it was a necessary one given San Francisco's 2018 goals. Evan Longoria was also acquired in the hopes he could bounce back to being the star he had been for most of his 20s.
As we all know now, 2018 firmly demonstrated that 2017's 64-98 record wasn't some horrifying outlier. While the Giants were clearly had not given up on competing, the team's attempts to stay under the luxury tax threshold made any October aspirations more difficult to achieve. There would be no Lorenzo Cain, no J.D. Martinez, and no Yu Darvish signed in free agency to reinforce the team's declining core. In any event, none of those signings would have salvaged San Francisco's 2018 campaign. McCutchen himself didn't even finish the season with the Giants, as he was sent to the Yankees at the August trade deadline.
San Francisco entered last winter with competitive aspirations, and a combination of a $10 million bump in the luxury tax threshold and $25 million in expiring contracts to Hunter Pence and Matt Cain gave the team a bit of breathing room to add to the roster. One big addition, though not of the roster variety, was that of Farhan Zaidi, formerly the GM of the Dodgers, as head of baseball operations. Zaidi wasn't brought in — at least at that point — to spearhead a full rebuild, and the Giants went after one of the offseason's top prizes in free agent outfielder Bryce Harper. The Giants offered Harper 12 years and $310 million, but Harper instead took Philadelphia's 13-year, $330 million offer. Read the rest of this entry »