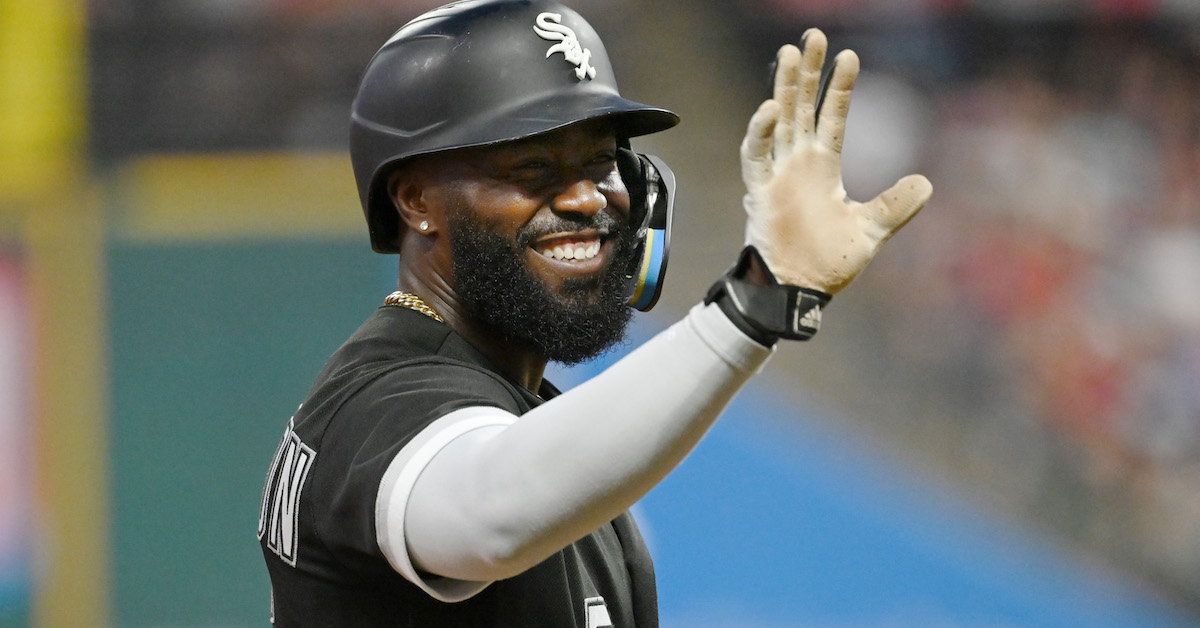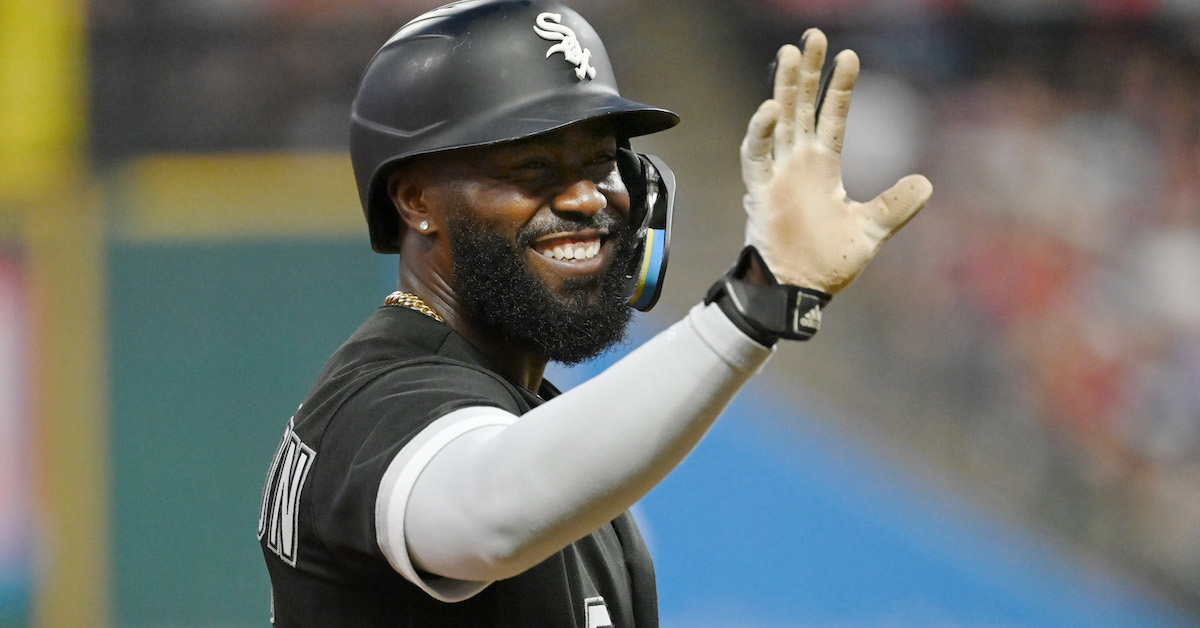 Back on January 5, Phillies president of baseball operations Dave Dombrowski told members of the media that he was largely finished making moves. Two days later, he finalized a deal for Tigers closer Gregory Soto. On January 19, Dombrowski made a similar statement, claiming he wasn't planning to add any more players ahead of spring training. Before the month was up, he flipped the switch again, signing infielder Josh Harrison to a one-year, $2 million contract. This is the latest example of what's becoming a trend for Dombrowski: surprising the Philadelphia faithful with better players and bigger budgets than they were expecting.
A party pooper might tell you that signing Harrison isn't on the same level as Dombrowski's big surprise from last winter, when he inked Nick Castellanos and pushed the Phillies' payroll over the luxury tax for the very first time. Then again, an even bigger party pooper might respond by pointing out that Harrison was worth 2.1 more WAR than Castellanos last season. The first party pooper could reply by citing Harrison's mediocre Steamer projections for the upcoming year; the biggest party pooper of all would chime in to remind you that no amount of surprise free-agent signings will cancel student debt or slow down rising sea levels or make Dick Monfort stop talking. But I'm getting off topic now.
Signing Harrison isn't a season-altering move, but it's further proof the Phillies are willing to spend the necessary dollars to keep up in the NL East. A more optimistic fan might also see the symbolism of this signing, as Dombrowski continues to right the wrongs of the previous front office regime. The Phillies first signed Harrison to a minor league deal back in November 2019 but ultimately chose Neil Walker as their utility infielder instead. Harrison ended up playing 33 games for the Nationals that season with a 108 wRC+; Walker, on the other hand, played just 18 games in Philadelphia, posting a dismal 43 wRC+, getting DFA'd in September, and retiring not long after. The Phillies missed the postseason by one measly game that year, and it's hard not to wonder if keeping the proper infielder would have made all the difference. Signing Harrison in 2023 doesn't get the Phillies to the playoffs in 2020, but it closes the door on a frustrating front office decision from one of the most frustrating seasons in recent memory. But again, I digress.
Harrison isn't a major signing for the Phillies, and his salary is a drop in the bucket for a team that's spent $399 million on free agents this winter. Even so, this acquisition comes as a pleasant surprise for fans who were prepared to see Kody Clemens make the Opening Day roster. Philadelphia gave up two valuable bench bats in the Soto trade: Matt Vierling, a great line-drive hitter against left-handed pitching, and Nick Maton, a versatile infield defender. Harrison is both of those things, and he'll help fill the holes those two left behind. Expect him to take a 26-man roster spot from Clemens and to be the first guy that Rob Thomson calls on when he needs a righty pinch-hitter. Harrison will share utility duties with Edmundo Sosa, giving the Phillies two solid backups should any of their starting infielders miss significant time.
Harrison spent the 2022 season with the White Sox, for whom he slashed .256/.317/.370 and hit seven home runs in 119 games. The veteran complemented his average bat with solid defense and valuable versatility, playing 90 games at second and another 23 at third, and putting up 6 DRS and 4 OAA. He also filled in briefly at shortstop and in left field. Harrison won't be getting regular reps at either of those positions, but he can cover in a pinch. His outfield abilities are particularly relevant for the Phillies, who only have room for one true outfielder on their bench. Harrison may get the occasional start in an outfield corner when Castellanos or Kyle Schwarber needs a day off.
While his glove remains an asset, Harrison's bat took a step backward last year. After two straight seasons with a wRC+ over 100, his performance dipped below league average in 2022:
Josh Harrison's Recent Performance
| Season | PA | AVG | OBP | SLG | ISO | BABIP | BB% | K% | wRC+ |
| --- | --- | --- | --- | --- | --- | --- | --- | --- | --- |
| 2020 | 91 | .278 | .352 | .418 | .139 | .288 | 6.6% | 13.2% | 108 |
| 2021 | 558 | .279 | .341 | .400 | .121 | .313 | 5.6% | 13.4% | 104 |
| 2022 | 425 | .256 | .317 | .370 | .114 | .297 | 4.9% | 16.7% | 98 |
There's nothing particularly worrying here. Harrison's strikeout rate went up, but it's still excellent compared to league average. Meanwhile, his power numbers dropped, but so did league-wide power; his ISO fell by seven ticks, but his ISO+ rose by five. Overall, he was less productive at the plate in 2022 than he was the year prior, but that's to be expected for a 12-year veteran in his age-34 season.
If there is a cause for concern, it lies beneath the surface — specifically, in the batted ball data. When Harrison succeeds, he does so by making plenty of contact and hitting lots of line drives:
Harrison's Batted Ball Stats
| Year | Contact% | LD% |
| --- | --- | --- |
| 2020 | 79.0% | 24.6% |
| 2021 | 82.7% | 23.8% |
The league-average contact rate these days is about 76%, and the league-average line drive rate sits around 20–21%. Thus, the average hitter would have recorded about 89 line drives in the same number of plate appearances as Harrison from 2020 to '21; he hit 120. That's how he remained a productive hitter despite his mediocre plate discipline and limited power. Unfortunately, in 2022, his line drive rate plummeted; he was still making a ton of contact, but more of his batted balls were going into the ground:
Harrison's Batted Ball Stats Part 2
| Year | Contact% | LD% | GB% |
| --- | --- | --- | --- |
| 2020 | 79.0% | 24.6% | 40.6% |
| 2021 | 82.7% | 23.8% | 39.4% |
| 2022 | 81.2% | 17.4% | 43.8% |
Simply put, this isn't good. All else being equal, a line drive is almost three times more likely than a ground ball to result in a hit. Without a high line drive rate, Harrison won't be able to maintain a high BABIP, like he has for most of his career, and his performance will suffer. One season is still a small sample when it comes to line drive rate, so there's no need for outright panic just yet, but Harrison's line drive rate is something to keep an eye on, especially because this wasn't the only noticeable change in his batted ball profile. In addition, a surprisingly high number of his balls in the air went to the opposite field:
Harrison's Balls in the Air
| Year | Pull% | Cent% | Oppo% |
| --- | --- | --- | --- |
| 2020 | 29.3% | 41.5% | 29.3% |
| 2021 | 31.3% | 38.2% | 30.5% |
| 2022 | 24.2% | 38.8% | 37.1% |
This isn't necessarily a bad thing — Harrison doesn't hit for much power, so he might benefit from spraying the ball to all sides — but such a sudden and dramatic shift in batted ball direction could be the sign of a problem, especially when combined with a steep drop-off in line drive rate. Indeed, this might be an early indication that Harrison's ability to identify pitches and time pitchers is on the decline. In further support of that theory, he swung at more pitches outside the zone and fewer pitches inside it this past season, and when he chased, he was more likely to miss. His strikeout rate bore the consequences.
Bearing the warning signs in mind, Harrison may be in for further offensive decline in 2023, but there's no shame in that. The last time he signed with the Phillies, it looked like his career might be nearing an end. He was coming off a year with a 22 wRC+ and -0.9 WAR, and he was left off the roster days before the season began. Since then, he's played three more seasons, earned another $9 million, and officially reached 10 years of big league service time. He has put together an impressive career, and there's nothing wrong with settling into a bench role in his twilight years.
If re-signing Harrison symbolizes how far the Phillies have come, so too does re-signing with the Phillies represent everything that he has accomplished. Not so long ago, he was cut by a team that finished four games below .500. A few years later, the defending National League champions are welcoming him back with open arms.
Leo is a writer for FanGraphs and an editor for Just Baseball. His work has also been featured at Baseball Prospectus, Pitcher List, and SB Nation. You can follow him on Twitter @morgenstenmlb.