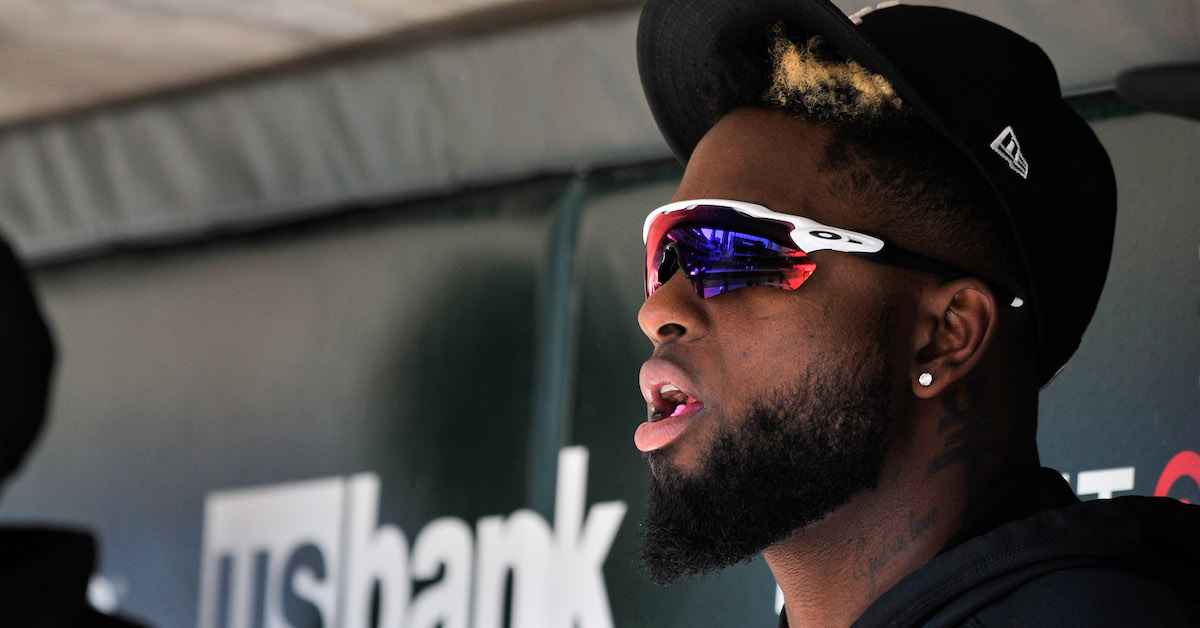 Rooting for Team USA in international sports can be a little… touchy. America's great rivals vary from sport to sport and come from every corner of the globe. Ours is a nation of vast influence and combative people, so adversaries pop up everywhere. (At one point, the U.S. women's national soccer team had a vicious rivalry with Norway. Norway! You must really want a fight if you have beef with Norway.)
But our most intense rivalries were forged in the Cold War, when American politicians and media painted Communist nations as an unknowable other against whom we were pitted in a battle for survival. Before glasnost, the internet, and the professionalization of Olympic sports, teams from Communist countries were so mysterious they could only be feared. We did not see Soviet stars in the NBA or NHL as we do now, nor Cuban baseball players and boxers in western competition. We only encountered them as they appeared every four years to pit their mettle against that of American college athletes at the Olympics. That's how the Miracle on Ice became such a definitive part of American mythology; rare is the scenario in which an American team — much less an American men's team in a relatively popular sport — can credibly claim to have faced and overcome an insurmountable opponent. But what the Soviets were to hockey, Cuba was to baseball.
That history makes Wednesday something of a momentous occasion. That night, Cuba's 30-man roster for the upcoming World Baseball Classic was announced. And for the first time in the modern history of international baseball, Team Cuba will include major league players. The three biggest names on the list are White Sox teammates Yoán Moncada and Luis Robert Jr. Also along for the ride: Yoenis Cespedes, three players from the affiliated American minor leagues, and two more from NPB.
The American diplomatic relationship with its neighbor remains strained, to say the least. Since Fidel Castro came to power, the U.S. government has alternated between pretending the country doesn't exist, threatening to invade or drop nuclear bombs on the island (thanks, Curtis LeMay), and sponsoring attempted coups d'etat.
Cuba's history with baseball is nearly as long as that of the United States, and the cultural exchange between the two was substantial from the start. There were Cuban-American players in the U.S. major leagues dating to the 1870s. Cuba was a popular destination for spring training and winter ball, where even as the color line split U.S. baseball, Negro Leaguers competed alongside MLB-affiliated players.
The revolution and the embargo brought that exchange to a halt. It wasn't until the 1990s that defections became commonplace and a new generation of Cuban talent arrived in MLB. René Arocha was the first of a 20-year wave of Cuban national team stars to sneak out of the hotel at a tournament or be smuggled across the sea to Mexico or the Dominican Republic. This process mirrored the gradual defection of Eastern Bloc hockey stars to the U.S. and Canada in the 1980s, but over a longer period of time and with more dramatic effect for the domestic game.
For about 15 years, Cuba's national baseball infrastructure could withstand the loss of the occasional star. Baseball was a medal sport at five Olympic Games from 1992 to 2008; Cuba won three golds and two silvers. The American victory over Cuba in 2000, thanks to a complete-game shutout by Ben Sheets in the gold medal game, was declared a Miracle on Ice-in-miniature. Cuba also finished second at the inaugural World Baseball Classic in 2006.
But by the 2010s, too many stars had been leaving for too long, and the talent pipeline slowed to a trickle. In 2014, diplomatic relations between the U.S. and Cuba were re-established, and in 2018, the Cuban Baseball Federation, MLB, and the MLBPA agreed on a procedure for Cuban players to leave the country and play in the U.S. without having to defect before the Trump Administration struck it down four months later.
No new posting agreement has yet been renegotiated. But last month, the U.S. agreed to allow players who had defected from Cuba to participate in the WBC, though it withheld permission for them to travel back to Cuba for training. Robert, Moncada, and Cespedes are back in the fold, though they are the exceptions. With Nestor Cortes bound for Team USA and Randy Arozarena set to play for Mexico, there will be at least as many Cuban-born current big leaguers competing for other countries as for Cuba itself.
But the Cuba that exists on the international baseball stage is a shell of what it was 20 years ago. The country failed to qualify for the Tokyo Olympics and hasn't medaled at the WBC since the inaugural edition. As international bonuses have been capped by MLB, the lucrative paydays once available to Moncada or Cespedes are now deferred, and more and more Cuban players are coming through the American developmental pipeline. All the while, soccer is making inroads among young fans and athletes, threatening the primacy of Cuba's national sport.
In short, Cuba is losing what made it special as a baseball power, which is lamentable even if the reasons behind the transition are benign. The Cuban WBC team, with its mixture of domestic players and American-based stars, is now much like the teams from the Netherlands or Japan or South Korea, only less well-resourced and without the benefit of players from the diaspora coming back. (Lars Nootbaar and Tommy Edman, both raised in California, will play for Japan and South Korea, respectively. Without such players, it's unlikely that teams like Italy, Great Britain, or Israel could even field a competitive roster.)
Talent continues to flow only one way in the Cuba-U.S. baseball relationship. Absent a legal posting or transfer structure that allows Cuban players to come to the U.S. without defecting — like the one that allows national team players Ariel Martínez and Yurisbel Gracial to ply their trade in Japan — no money or other resources comes back when those players leave. American baseball has sucked the life out of its biggest rival. And the de facto colonial relationship between American baseball and other Latin American countries does not offer an easy road map back to international dominance even if the Cuban-American diplomatic climate improves in the near future. But in the unlikely event that happens, perhaps the exchange of resources and expertise will help Cuban baseball recover at least to the level of Venezuela or the Dominican Republic.
This historic Cuban national team is emblematic of this awkward transitional period. It's a hodgepodge of national team stalwarts and the first few stars who have left Cuba and gone on to put their country's uniform on again. I hope they won't go down as a short-lived aberration.
Michael is a writer at FanGraphs. Previously, he was a staff writer at The Ringer and D1Baseball, and his work has appeared at Grantland, Baseball Prospectus, The Atlantic, ESPN.com, and various ill-remembered Phillies blogs. Follow him on Twitter, if you must, @MichaelBaumann.