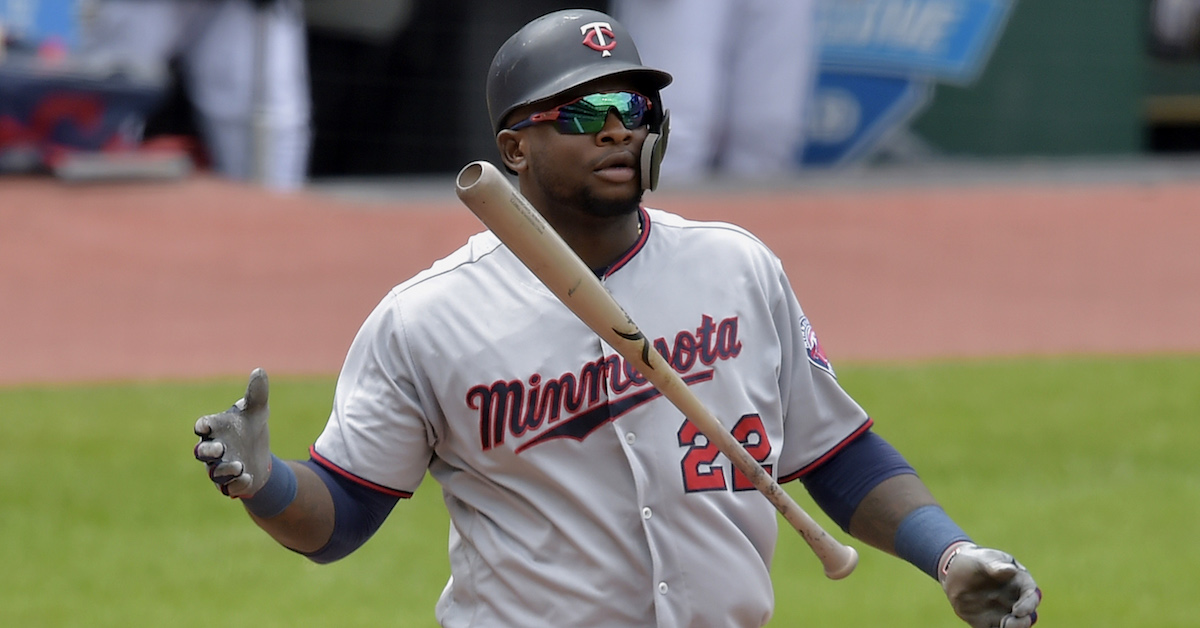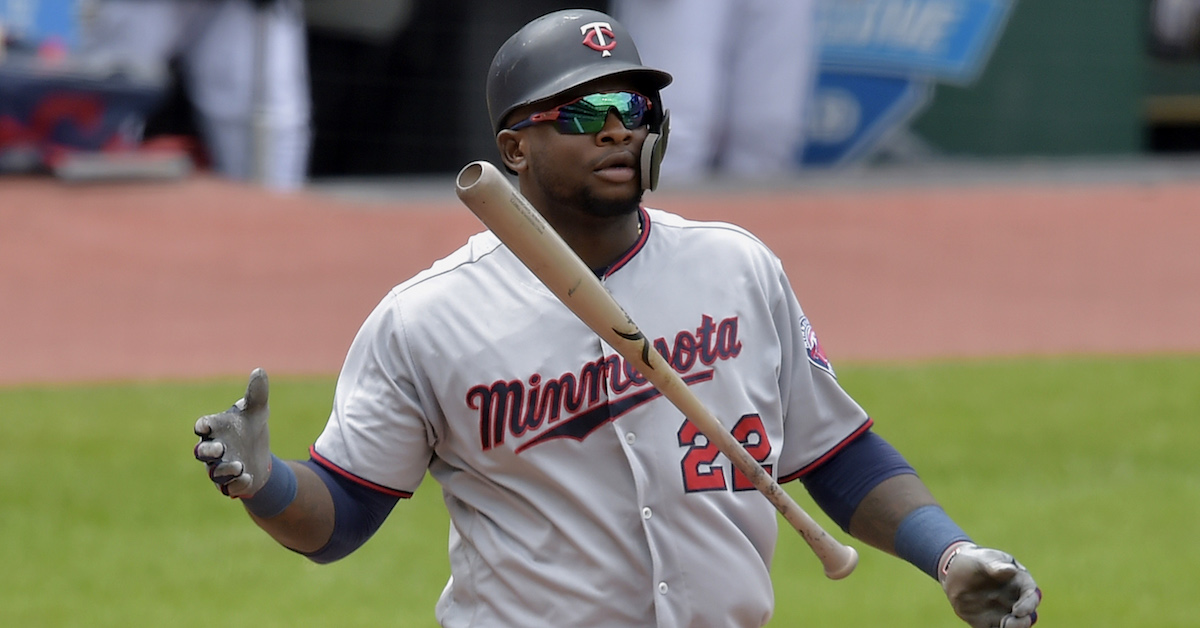 The trade deadline is nearly here and once again, team behavior will be affected by 40-man roster dynamics. Teams with an especially high number of currently-rostered players under contract for 2023 and prospects who need to be added to the 40-man in the offseason have what is often called a 40-man "crunch," "overage," or need to "churn." This means the team has incentive to clear its overflow of players by either packaging several to acquire just one in return, or by trading for something the club can keep — international pool space, comp picks, or, more typically, younger players whose 40-man clocks are further from midnight — rather than do nothing and later lose some of those players to waivers or in the Rule 5 Draft. Teams can take care of this issue with transactions between the end of the season and the 40-man roster deadline in November, but a contending team with a crunch has more incentive to do something before the trade deadline so the results of those deals can bolster the club's ability to reach the postseason.
In an effort to see whose depth might influence trade behavior, I assess teams' 40-man futures every year. This exercise is done by using the RosterResource Depth Chart pages to examine current 40-man situations, subtracting pending free agents using the Team Payroll tab, and then weighing the December 2022 Rule 5 eligible prospects (or players who became eligible in past seasons and are having a strong year) to see which clubs have the biggest crunch coming. I then make an educated guess about which of those orgs might behave differently in the trade market as a result.
Some quick rules about 40-man rosters. Almost none of them contain exactly 40 players in-season because teams can add a player to the 40 to replace one who is on the 60-day injured list. In the offseason, teams don't get extra spots for injured players and have to get down to 40 precisely, so if they want to keep some of their injury fill-ins, they have to cut someone else from the 40-man to make room.
In November, clubs have to add certain prospects to the 40-man to protect them from the Rule 5 Draft (you can find more details on Rule 5 Draft eligibility here). RosterResource is the most accessible place for tracking prospect timelines. Most teams add a handful of players every offseason, while others will add just one, and some may add as many as 10.
All of these rosters have a talent foundation at the major league level that likely won't change, and which I ignore below. Instead, I'm focused on the number of players on the 40-man right now, how many free agents will come off that number at the end of the season, which prospects might be added (or not), and who currently on the 40-man is in danger of being squeezed out by the prospects who are added. For the two categories where the rubber meets the road and it's unclear what will happen (fringe current 40-man members vs. prospects who'll possibly be added), I italicize the players I view as less likely to stay or be added to the 40-man. Today, I take a look at the American League teams with crunch, with the National League to follow.
Toronto Blue Jays
Current 40-man Count: 44 (4 on 60-day IL)
Pending Free Agents: 2 (David Phelps, Ross Stripling)
Must-Add Prospects: Yosver Zulueta, Orelvis Martinez, Jordan Groshans, Spencer Horwitz
Current 40-man Fringe: Raimel Tapia, Bradley Zimmer, Matt Peacock, Anthony Banda, Vinny Capra, Trevor Richards, Casey Lawrence, Matt Gage
Prospects on the Fringe: Gabriel Martinez, Paxton Schultz, Tanner Morris, Graham Spraker, Kyle Johnston
There isn't a high-volume crunch here so much as there are some tough decisions looming. Orelvis Martinez isn't exactly setting the world on fire at Double-A; he's running a sub-.300 OBP and chasing sliders at a terrifying rate. Groshans has had injury trouble (foot, back, oblique) and has much less power than it looked like he'd end up with as a draft prospect. Adding both of them means they'd each spend 2023 jockeying for position to replace Matt Chapman in '24.
Back from a month missed due to injury, the 20-year-old Gabriel Martinez is raking again at Low-A. The Jays could push him to High-A Vancouver and give him an opportunity to earn a spot via his performance throughout the rest of the year, knowing that 2023 would likely be a purely developmental year on the 40-man (they charted a similar course with Leo Jimenez, except in Fall League rather than High-A). Their other option is to slow-play Martinez's development, keeping him in Low-A all year in the hopes that the gap between that level and the big leagues is too rich for teams to consider taking Martinez in the Rule 5 Draft this offseason. If he isn't taken, he'd start 2023 at Vancouver and hopefully hit his way to New Hampshire, putting Toronto in position to make a more confident 40-man decision on him after next season. In either case, Martinez's big league ETA is actually sometime in 2024. Horwitz is a flush lefty-hitting in-house replacement for Tapia, who has been a shade under replacement level this year at nearly $4 million. The infield versatility of Santiago Espinal, Otto Lopez, Groshans and Orelvis makes it possible to add Morris, a bat-only guy, or pick up a gloveless masher from outside the org. The rest of the decision points here are a) Does Toronto think this reliever is better than that reliever? and b) What line do they take to have enough depth to deal with 2023 injuries?
Tampa Bay Rays
Current 40-man Count: 51 (11 (!) on 60-day IL)
Pending Free Agents: 4 (Matt Wisler, Corey Kluber, Mike Zunino, $13 million Kevin Kiermaier club option)
Must-Add Prospects: Curtis Mead, Taj Bradley, Greg Jones, Jayden Murray, Colby White (TJ), Xavier Edwards, Heriberto Hernandez
Current 40-man Fringe: Luke Raley, Luke Bard, Ralph Garza Jr., Roman Quinn, Yu Chang, Shawn Armstrong, Angel Perdomo, Brendan McKay, JT Chargois, Brett Phillips, Tommy Romero, Harold Ramírez
Prospects on the Fringe: Kameron Misner, John Doxakis, Osleivis Basabe, Miles Mastrobuoni, Brett Wisely, Michael Mercado, Justin Sterner, Evan McKendry, Blake Hunt, Diego Infante, Chris Muller, Ronny Simon, Joe LaSorsa
The Rays seem to be in a position like this every year, in part because their style of farm-building tends to leave them with lots of good minor leaguers, and also because they seem to be dealing with double-digit long-term injuries every season. At some point that isn't just bad luck — you're struggling to keep guys healthy. Regardless, Tampa Bay's constant need to scour waivers for injury replacements means a lot of those mercenaries will fall off the bottom of the roster at the end of the season, alleviating some of the team's crunch. The good news is that many of the young up-and-comers have convenient, role-for-role swaps with the older, arbitration-eligible guys (Misner for Phillips, Hernandez and/or Infante for Ramírez), but there is enough redundancy here that the Rays need to do something between now and the November deadline.
The Edwards/Basabe/Mastrobuoni/Wisely contingent presents the Rays with some especially tough decisions. Edwards is realistically 2B/3B-only and has lost some speed (he's still a plus runner) without adding real power as he's filled out, but he still has rare bat-to-ball ability for a switch-hitter. Basabe has the most power potential of the four, but his approach is the easily the most aggressive. Mastrobuoni, who would have been taken if we had had a Rule 5 before the season, is the most versatile of the group. Wisely is more of a bottom-of-the-spectrum defender, but has the most playable power of the four. Any trade talks with the Rays should include teams asking for a complementary Biscuit or one of the players most directly blocking them (Jonathan Aranda and Vidal Bruján).
Cleveland Guardians
Current 40-man Count: 41 (1 on 60-day IL)
Pending Free Agents: 2 ($4 million Bryan Shaw club option, Austin Hedges)
Must-Add Prospects: Bo Naylor, Xzavion Curry, Angel Martinez, Nick Mikolajchak, Andrew Misiaszek, Ethan Hankins (TJ)
Current 40-man Fringe: Anthony Gose, Kirk McCarty, Ernie Clement, Alex Call, Luke Maile, Oscar Gonzalez, Owen Miller, Carlos Vargas, Enyel De Los Santos
Prospects on the Fringe: Hunter Gaddis, Will Brennan, Alexfri Planez, Joey Cantillo, Peyton Battenfield, Nic Enright, Dayan Frias, Lenny Torres
Cleveland was in a similar situation last year and ended up turning over 25% of their 40-man at November's deadline, DFA'ing seven players while adding many young prospects to the roster from within. It's tougher to point at obvious candidates to cut loose from their current group than it was last year because so much of their 40-man is made up of good young players. De Los Santos is out of options, but he's shoving and has had a velo spike. Gonzalez is playing well despite his hyper-aggressive approach and Vargas is sitting 96-100 mph since returning from injury (though he's still relatively wild); Miller has been unspectacular for a mostly-first base defender, but certainly not bad. They wouldn't be considered on the fringe of most teams' rosters but at least one or two of them have to be moved to make enough space for maturing players of interest to be added. This feels like a group badly in need of a consolidation trade.
Minnesota Twins
Current 40-man Count: 48 (8 on 60-day IL)
Pending Free Agents: I'm going to guess six, but it's variable. Tyler Duffey, Gary Sánchez, and Joe Smith are all actual free agents-to-be. Sonny Gray and Dylan Bundy have club options for just north of $10 million that I'll speculate will be picked up. I think the Twins should let Miguel Sanó walk, while Chris Archer's $10 million mutual option is a tough one to call. Carlos Correa has an opt out I think he'll exercise.
Must-Add Prospects: Matt Canterino, Spencer Steer, Edouard Julien, Simeon Woods Richardson, Louie Varland
Current 40-man Fringe: Mark Contreras, Devin Smeltzer, Danny Coulombe, Jhon Romero, Caleb Hamilton, Drew Strotman, Jharel Cotton, Emilio Pagán
Prospects on the Fringe: Alex Isola, Sawyer Gipson-Long, Brent Headrick, Will Holland, Sean Mooney
There are some guys currently on the 40-man fringe who I'd feel comfortable DFA'ing after the season to clear space for the incoming prospects, and I've listed some Arb-2 and Arb-3 candidates above, though I decided not to include Gio Urshela ($6.5 million this year, Arb-3 next year) since the combination of losing Correa plus Royce Lewis' injury history means this 40-man is poised to be thin at short, and Steer and Julien can't really play defense. A Sánchez departure makes it's more likely Isola is added. If the org feels like this is the optimal time to trade Max Kepler, they probably want most of the package to be guys whose timelines start after the 2023 season, as things for this year are already pretty tight.
Oakland Athletics
Current 40-man Count: 43 (3 on 60-day IL)
Pending Free Agents: 4 or 5 ($15 million Elvis Andrus vesting option, $15 million Stephen Piscotty club option, Stephen Vogt, Jed Lowrie, Chad Pinder)
Must-Add Prospects: Shea Langeliers, Logan Davidson, Colin Peluse, Jack Weisenburger
Current 40-man Fringe: Skye Bolt, Vimael Machín, Tony Kemp, Dermis Garcia, Sheldon Neuse, David McKay, Cody Thomas
Prospects on the Fringe: Kyle McCann, Euribiel Angeles, Lawrence Butler
Elvis Andrus' $15 million option vests if he reaches 550 plate appearances this season; he's on pace for 540, the same as last year. This is a pretty standard add/subtract group, but there are enough prospects already in the post-2022 mix that it could impact the types of secondary/tertiary prospects Oakland wants to target in a potential Frankie Montas (Sean Murphy? Ramón Laureano?) trade. If the chief part of the return for any of those guys is a 2022 addition who you love, so be it. If we're talking about more marginal prospects and sweeteners, you probably want them to have timelines spread across the next few years.
Texas Rangers
Current 40-man Count: 42 (2 on 60-day IL)
Pending Free Agents: 3-6 (Martín Pérez, Matt Moore, Charlie Culberson, $5.5 million Kole Calhoun club option, $9 million Garrett Richards club option, $6 million José Leclerc club option)
Must-Add Prospects: Josh Jung, Cole Winn, Owen White, Dustin Harris, Avery Weems, Luisangel Acuna, Mason Englert, Cody Bradford
Current 40-man Fringe: Nick Snyder, Andy Ibáñez, Steele Walker, Meibrys Viloria, Steven Duggar, Dennis Santana, Kolby Allard, Spencer Howard
Prospects on the Fringe: Fernery Ozuna, Justin Slaten, Blaine Crim, Grant Anderson, Hever Bueno
My fringe 40-man group here is what I think it looks like to cut down in order to comfortably fit all the "must-adds," and it isn't unbearably painful. Viloria belongs on someone's roster; he's squeezed off by Heim/Huff/Garver here, plus David García and Yohel Pozo are also around. Walker was an in-season, injury-driven add after he was left off last year. Howard's changeup usage (a plus pitch when he was a healthy top prospect) has all but totally evaporated, while Santana is out of options. Unless they paint themselves into a corner by trading for more 2022s, this situation isn't dire. The Rangers aren't in rebuild mode, and they could take a line where they package multiple players to add to their big league roster. In that scenario (which people in baseball consider more likely then them kicking the can down the road some more), the Rangers probably end up with 40-man space rather than an overage when all is said and done.
Seattle Mariners
Current 40-man Count: 42 (38 + 4 on 60-day IL)
Pending Free Agents: 4 (Carlos Santana, Adam Frazier, Mitch Haniger, $9.5 million Ken Giles team option; I'm betting Chris Flexen's $4 million team option is picked up)
Must-Add Prospects: Noelvi Marte, Levi Stoudt, Joseph Hernandez, Travis Kuhn
Current 40-man Fringe: Ryan Borucki, Tommy Milone, Tom Murphy, Casey Sadler, Drew Ellis, Kevin Padlo, Marcus Wilson
Prospects on the Fringe: Cade Marlowe, Michael Stryffeler, Prelander Berroa, Jonatan Clase, Tim Elliott
Seattle doesn't really have a crunch here, but they could probably stand to upgrade the bottom of the 40-man's position players before the deadline. With Santana now in the mix at the big league level, there's very little defensive flexibility on the active roster aside from Dylan Moore, and things would get very dicey if injury should befall another of their actual up-the-middle defenders. You're seeing that play out right now in center field. With Julio Rodríguez currently out, the lack of viable center field depth in the org is showing. Moore is a nice utility player, but he doesn't look very good in Julio's stead, and Kyle Lewis isn't moving well. None of the other outfielders on the 40-man can play there besides Rodríguez. This puts one of Clase or Marlowe in a position to be added after the season, barring other moves. With Alberto Rodriguez already occupying a developmental spot of sorts, it might be tough to add Clase, and Marlowe is more "passable" in center than he is a true impact defender.
Other Thoughts
The New York Yankees have many pending free agents and don't have a crunch. They'll likely have plenty of room for their good upper-level pitching prospects, like Ken Waldichuk, Randy Vasquez, and Hayden Wesneski. Almost the entire Low-A roster has a December 2022 40-man date, and if what the Yankees did last year with Anthony Garcia is any indication, they'll slow-play that entire group and leave them all off the 40-man, leveraging the industry's aversion to asking 20-to-21-year-olds to make a three-level leap via the Rule 5. That sets New York up to have more of a crunch in 2023, though, as whomever from that group (Alexander Vargas, Garcia, Marcos Cabrera, Madison Santos, Antonio Gomez) emerges next year will suddenly be part of a glitzy '23 contingent that includes Jasson Domínguez, Anthony Volpe, and Austin Wells. Of the current Tarpons, Gomez might be worth putting on the 40-man this offseason, as he strikes me as the type of player someone tries to sneak through as a backup/third catcher.
The Boston Red Sox are in a similar boat. They have eight or nine free agents-to-be, and will have plenty of room to add Triston Casas and Ceddanne Rafaela (who they left off last year), plus the upper-level pitching (Brandon Walter and many others at Worcester and Portland) they like. Meanwhile, they have a huge iceberg of Low-A hitters (Eddinson Paulino, Eduardo Lopez, Brainer Bonaci) who I expect to be left off based on how they approached Rafaela and Gilberto Jimenez (no idea what they'll do there) last offseason.
The Kansas City Royals barely have anyone leaving in free agency but they also don't have any pressing internal additions to make, as most of the pitching that entered the year on the precipice (Drew Parrish, Anthony Veneziano, Noah Murdock) is struggling. They should add Alec Marsh and Josh Dye, with Samuel Valerio probably too far from the bigs to factor even though he has a good arm and this is his 40-man year. There were pre-draft rumors about ownership starting to hover around this ops group.
Eric Longenhagen is from Catasauqua, PA and currently lives in Tempe, AZ. He spent four years working for the Phillies Triple-A affiliate, two with Baseball Info Solutions and two contributing to prospect coverage at ESPN.com. Previous work can also be found at Sports On Earth, CrashburnAlley and Prospect Insider.