You are now able to add stat (and age!) filters to the Minor League Leaderboards. They work in a similar manner to our splits tools and leaderboards.
The filters are downstream from the main data query, so if your leaderboard stretches across multiple seasons, it will filter out players based on the stat value returned for that time span. For example, with a leaderboard spanning 2018-2019, you can filter for players with 300 or more hits, and it will yield Gavin Lux.
A much-requested feature was the ability to filter by age. Currently, you can filter age on single season leaderboards based on the age-season value, since there's no single age value for a multi-season span.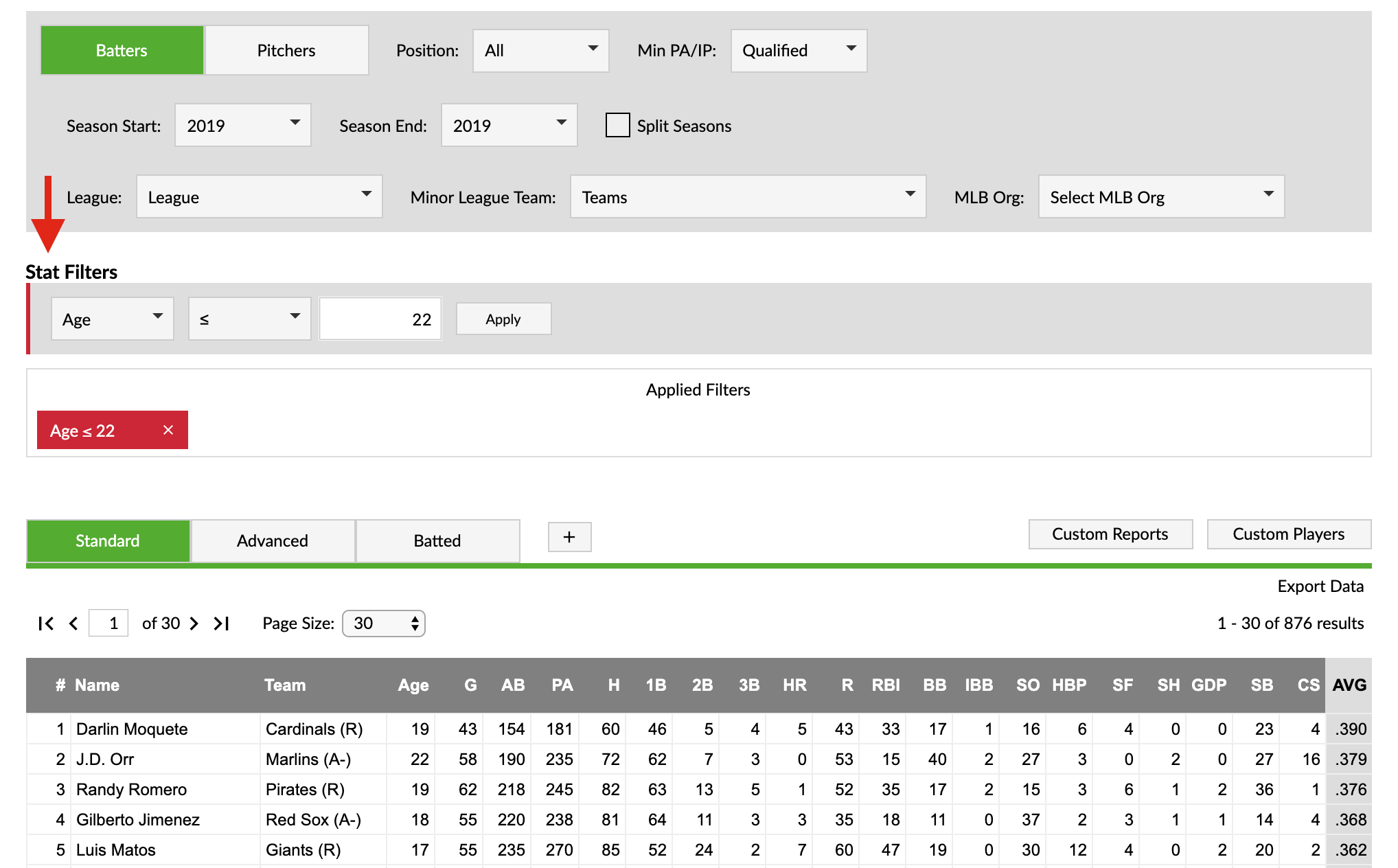 Stat Filter Bar Details
Adding more filters can only narrow the pool of players, because the logical operator between filter is AND.
The filters operate after the data query; it's the same as the HAVING statement in SQL.
This isn't yet available on the combined Scouting + Stats! board.
You are able to save your stat filters with your custom reports.
The playing time query is still handled in the main controls, and not with this filter.
The player ages used are the age-season values we use on player pages and other leaderboards. These can different from the board and RosterResource, which denote the current age of the player to one decimal place.
I code a bunch of things here. I really need to update my blog about statistics at stats.seandolinar.com.