Over at our online store, supplies have been running low, and many have asked us when we'll be restocking their favorites. But don't fret: FanGraphs merchandise is now available for pre-order! Pre-orders for all sizes will be available from now until May 10, with merchandise expected to ship in early June.
Items available for pre-order include:
Also available for pre-order, and back by popular demand, our "Do you go to FanGraphs at all?" T-shirts, as well as FanGraphs hats: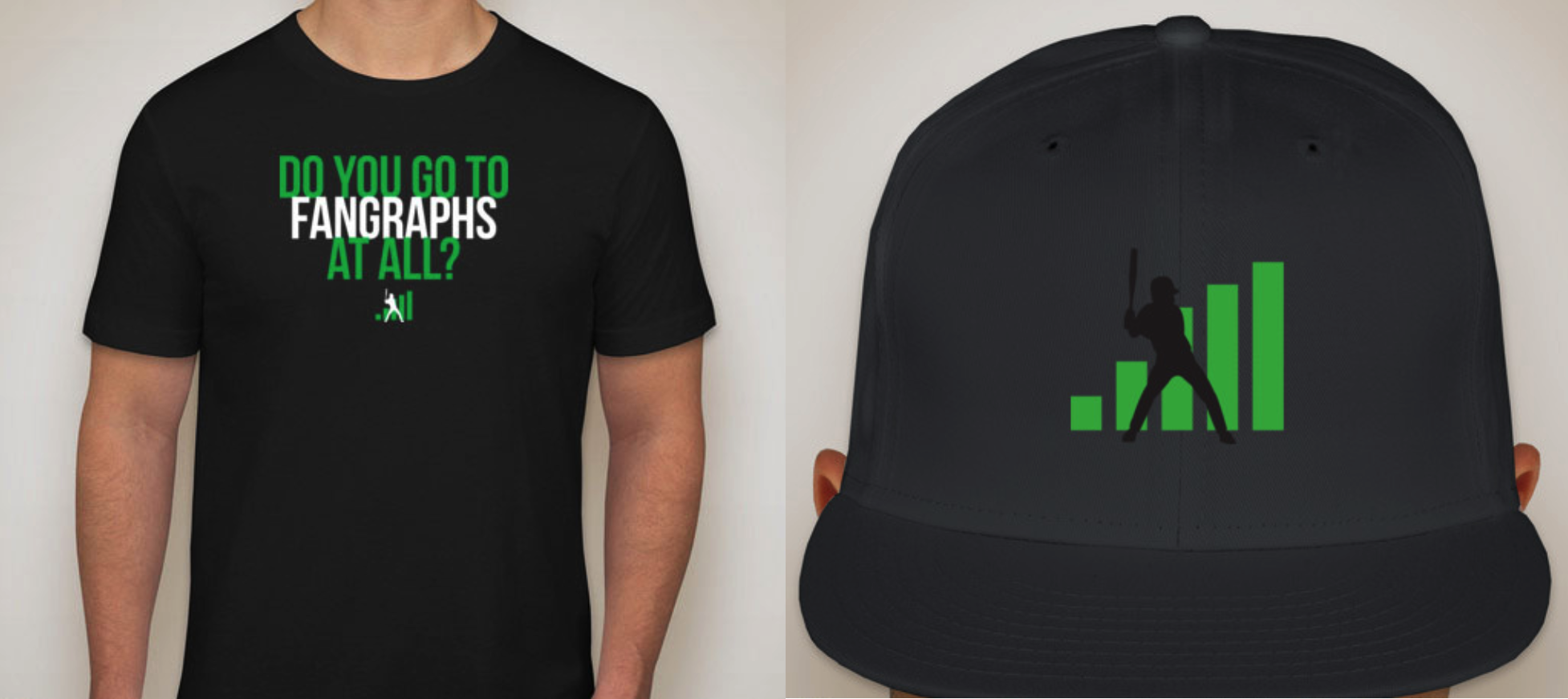 Our other merch is still available to order.
Many of our readers have also expressed an interest in FanGraphs mugs. Unfortunately, the site we've used in the past isn't offering them anymore, but we're on the hunt for a new supplier, and hope to have an update on when mugs will be back in stock soon.
Thanks to everyone who has bought merchandise in the last few weeks. Every FanGraphs Membership, donation, or t-shirt purchased goes directly to paying employees and contributors, and to covering the stats and server costs that keep the lights on. We appreciate your support and hope to see you and your snazzy new FanGraphs hoodie or hat at a ballpark soon!
Meg is the managing editor of FanGraphs, the host of FanGraphs Audio, and the co-co-host of Effectively Wild. Her work has previously appeared at Baseball Prospectus, Lookout Landing, and Just A Bit Outside.