Pitchers learn and develop different pitches, and they do so at varying stages of their lives. It might be a curveball in high school, a cutter in college, or a changeup in A-ball. Sometimes the addition or refinement is a natural progression — graduating from Pitching 101 to advanced course work — and often it's a matter of necessity. In order to get hitters out as the quality of competition improves, a pitcher needs to optimize his repertoire.
In this installment of the series, we'll hear from three pitchers —Jace Fry, Mitch Keller, and Josh Taylor — on how they learned and developed their sliders.
———
Jace Fry, Chicago White Sox
"I started throwing a slider when I was about 14, but it was a different grip, and a different kind of pitch. It was more of a big, sweeping slider. After my second Tommy John surgery, I stopped throwing that one and started throwing the slider I have now. J.R. Perdew taught it to me. This would have been in 2016. I gained a little more velocity, and get sharper action.
"Going back to the beginning, I started throwing a curveball when I was 10, and that one I've been throwing my whole career. The slider was added once I got into high school. Growing up, there were a lot of good coaches in my area [Beaverton, Oregon]. My pitching coach was Jim Coffman, who is an area scout for Oakland. I went to him for four or five years, and he's the one who taught me how to spin the ball correctly, and how to be on time.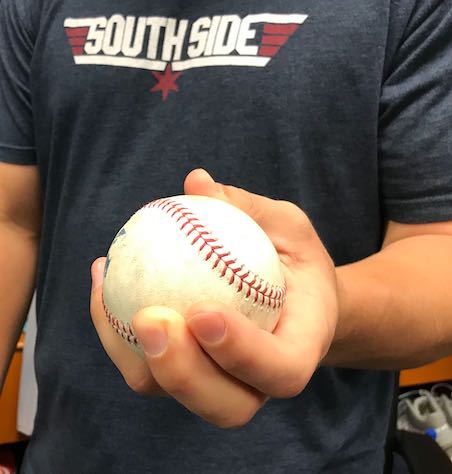 "When I switched up my slider, I was looking to get a harder breaking ball to throw against righties, a pitch that I could back-foot to righties. I knew that my other slider was good, but I also knew I could get something firmer. What J.R. taught me was actually a cutter grip, but it turned into… it was moving a lot, so we call it a slider. It's a cutter grip, I throw it like fastball, and it kind of has cutter velocity, but I get the depth of a slider.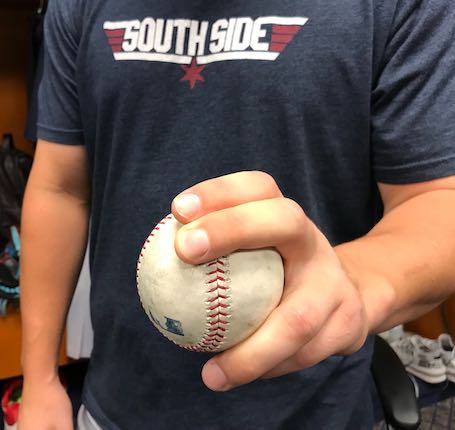 "I'm more naturally able to spin the ball — curveball, slider — than get sink on it, so when I grabbed the cutter it kind of just happened. My body likes to get rotational sometimes, so the cutter came along pretty quickly… or, I guess I should say, the slider came along pretty quickly. Again, I don't break my wrist around the ball like you might do with a slider. I just stay behind it and throw it as hard as I can.
"I will change the shape a little bit. I'll try to make it a little smaller earlier in the count, for a strike — that one is easier to command — but once I get ahead, I'll usually throw the bigger one. It's the same velocity, but with more vertical movement. The difference is maybe an eighth of an inch turn of the ball, in my hand. I'll turn the ball slightly clockwise, and kind of get on top of it a little more. The action I want on the pitch, I mimic with my wrist."
Mitch Keller, Pittsburgh Pirates
"When Joe Musgrove came down to Double-A last year [on a rehab assignment], he kind of bounced the cutter-slider idea off me. Before that, I'd never even thought about throwing a slider. We were playing catch. Me and him were throwing partners that day, and he was throwing one. I was like, 'Dang, that's a pretty good pitch; I want something like that.' After we were done, I talked to him and got an idea.
"So, last offseason, I started trying to throw a cutter. I worked on it in spring training, but I didn't really have one when I got to [Triple-A] Indianapolis. But I talked to Alex McRae about it — he's got a really good cutter-slider type of pitch — and I kind of learned it from him, honestly. I probably started throwing one in my second or third start, in Indy. I've been using it ever since, although it's definitely changed. It's not even close to what it was at first. At the beginning of the year it was kind of like a cutter — it didn't really have much depth to it — but then I started trying to use it more like a wipeout slider.
"I don't know if I can really explain how. It's kind of a feel thing. There's kind of a mental cue that I have, to get out front and rip it down. I guess that's what goes through my mind when I think about throwing a really good one. So I still throw it hard [87-92 mph], but it's a slider. In my mind, a cut fastball has a subtle kind of cut to it, while a slider has more depth. That's how I use it, as more of a depth pitch.
"Developing it has been kind of trial and error. I bounced grips off of guys, and I'm kind of still working on grips, to be honest. Maybe something here or there will help out a little bit, and it will become more consistent.
"I have [thrown in front of a Rapsodo and an Edgertronic]. I used one in the offseason, and we have one here, too. It's been a big help for me. I like the visual picture of what the ball is doing, what it puts in my brain. I'm a visual learner, a visual guy."
Josh Taylor, Boston Red Sox
"I first started learning a slider in junior college, and I've kind of built it up from there. It was always a work-in-progress when I was a starter. I'd have a slider, and a changeup, but I'd be mainly just fastball-curveball. Slowly, I began to figure something out. I was with the D-backs for awhile, and Randy Johnson would be watching bullpens. This was at Salt River Fields, in spring training, and he'd come over and work with me on it. I was born and raised in Arizona, and had grown up watching him, so that was pretty cool.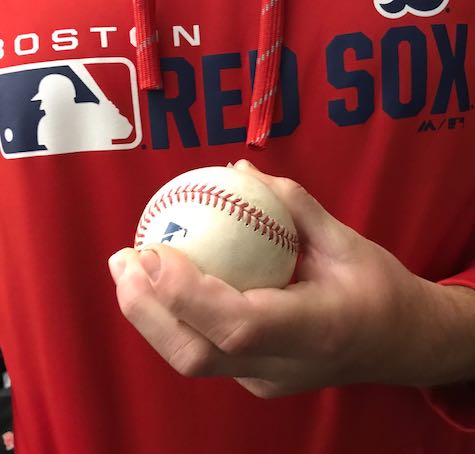 "He showed me grips, and kind of told me what to think about, like reaching over the ball and pulling it down, rather than trying to force it — force spin on it. Extension is the most important part of throwing a slider. So I've taken things from him, and from two or three different pitching coaches, and tried to fine-tune it and make it my own. You need to figure out what feels the most comfortable, and will work best, for you as an individual.
"I don't think I'm throwing it with the same grip [Johnson] showed me. I remember not really feeling comfortable with the way the laces were. But again, I learned my slider from more than just him. I learned from Doug Drabek. Last year, after I got traded over, I learned from Paul Abbott in [Double-A] Portland. I couldn't tell you exactly which piece I got from which guy, but… and another thing is that moving to the bullpen kind of forced me to throw it more, and to trust it more. It wasn't until two years ago that the slider became a primary pitch for me.
"The feedback I've gotten on it has helped, too. Everything is about TrackMan and Rapsodo nowadays, and I've gotten feedback like, 'This is easily your best off-speed pitch.' I don't really look at that stuff myself, but I've been told, 'The movement is blah-blah-blah,' and 'This tells us you should throw it more often.' Hearing that, along with seeing the swings and misses, obviously helps your confidence. It's become a pretty good pitch for me."
——
The 2018 installments of this series can be found here.
David Laurila grew up in Michigan's Upper Peninsula and now writes about baseball from his home in Cambridge, Mass. He authored the Prospectus Q&A series at Baseball Prospectus from December 2006-May 2011 before being claimed off waivers by FanGraphs. He can be followed on Twitter @DavidLaurilaQA.