Tuesday, the Rockies and 24-year-old right-hander German Marquez reached an agreement on a five-year, $43 million contract extension, with the deal first reported ESPN's Jeff Passan. The contract includes a club option for a sixth year, though that becomes a mutual option if Marquez finishes at or near the top of the Cy Young voting twice during the life of the extension, which runs through 2023.
The deal encompasses one pre-arb year (this season), all three of Marquez's arbitration years, and either one or two of his would-be free agent years, depending on what happens with that club option. He's now on track to hit free agency at age 30.
Marquez is a pro scouting success story and an example of how development often continues after players have reached the big leagues. Th Rockies acquired him from Tampa Bay along with Jake McGee in exchange for Corey Dickerson (who Tampa later traded for fringe prospect Tristan Gray) and Kevin Padlo (who did not make our Rays prospect list). Marquez reached the big leagues in his first season as a Rockie.
Then just a competent strike-thrower with two plus pitches — a fastball and a curveball — Marquez was in the middle of our 2017 top 100 prospects list in anticipation of him developing a third pitch, which occurred during his 2018 breakout in the form of a new slider. After tinkering with his seldom-used changeup and a hard slider during the spring and first half of 2018, he leaned more heavily on the slide piece down the stretch in 2018 and was dominant toward the end of the season.
What's next? Perhaps increased two-seamer usage, which could be especially meaningful as a way of keeping the ball on the ground in Coors Field. It'd be ideal for Marquez to continue refining his changeup but, despite his strike-throwing prowess, he has some issues with release consistency (it was better last year, but is still relatively varied) that might impede development in this area if you buy that things like feel and release consistency are indicators of change development, which I do.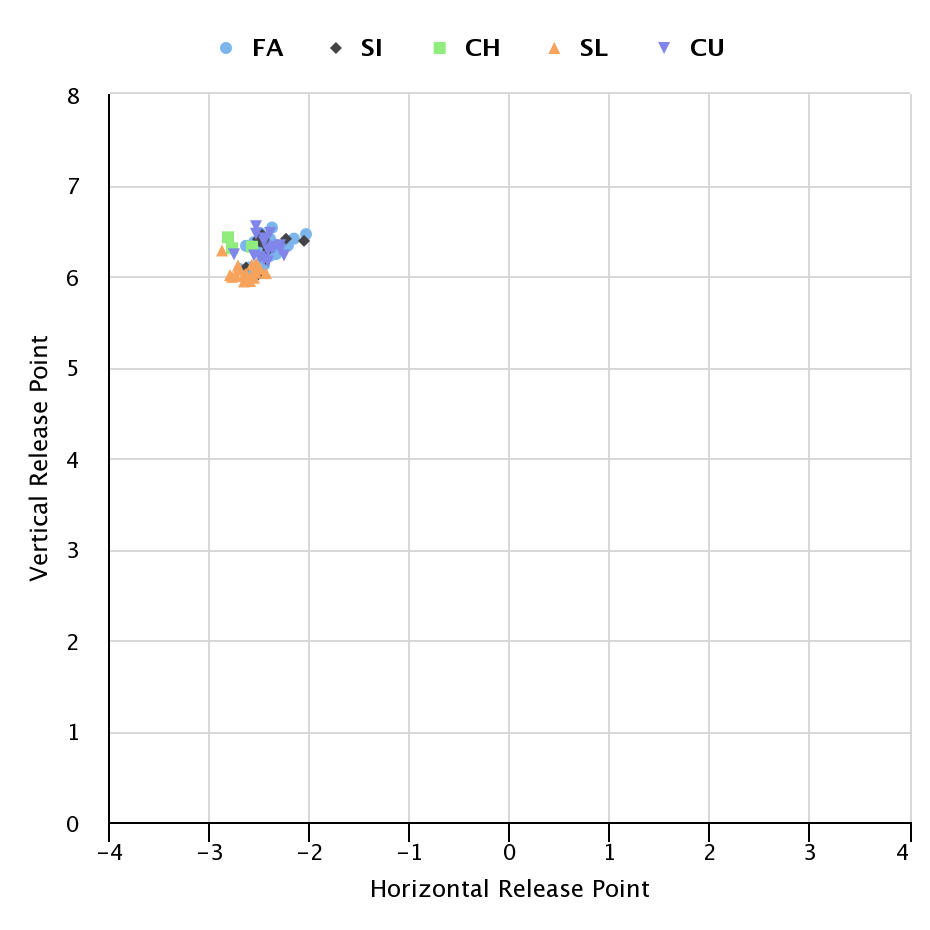 We don't know how a new CBA might have impacted Marquez's free agency were he not to have signed a deal and hit the market at 28. The financial security afforded by extensions makes more sense for pitchers, who are at greater risk of suffering a career-altering injury. But Marquez hasn't been injured since 2014 and is built like a tank, so perhaps he's at less risk of breaking than, say, Blake Snell, who seemed to set the market for this type of extension a few weeks ago.
A 2.7 WAR contributor in 2017 and a 4.2 WAR arm in 2018 (who was trending up late in the year), Marquez is clearly part of a Rockies very long-term core that includes recently-extended Nolan Arenado, Kyle Freeland, David Dahl and whomever among the Ryan McMahon, Garrett Hampson, Brendan Rodgers, Raimel Tapia, etc. group turn out to actually be good. Daniel Murphy and Charlie Blackmon have deals running through 2021, and Trevor Story is under team control during that stretch, too.
Other than Ian Desmond, who has been a replacement level player for the last two years, there are no scary long-term deal on the books, so the Rockies should be free to pay to add to this competitive core while it's together for the next three seasons, especially while 40% of their division is rebuilding. The most likely trade chips on the farm are Tyler Nevin and Colton Welker, who are blocked by Arenado, and McMahon/Murphy.
Eric Longenhagen is from Catasauqua, PA and currently lives in Tempe, AZ. He spent four years working for the Phillies Triple-A affiliate, two with Baseball Info Solutions and two contributing to prospect coverage at ESPN.com. Previous work can also be found at Sports On Earth, CrashburnAlley and Prospect Insider.