Let's continue the 2019 search for free talent with the pitching staff for the Ken Phelps All-Stars. The position players, split into two parts, can be found here and here.
A couple of years ago, David Laurila, in one of his fantastic Sunday notes columns, talked to Haley about his unique delivery.
Haley sets up on the third base side of the rubber, with his other foot straddling the rubber. With the ball in his glove raised in front of his face, he looks in for the sign with his pitching hand cocked at his waist, fingers dancing back and forth like Wyatt Earp ready to draw.
Haley is 27, right-handed, and despite being listed at 6-foot-5 and 220 pounds, is a relative soft-tosser with a fastball that struggles to top 90 mph consistently. Soft tossing, fastball-heavy righties aren't exactly a hot commodity, and that explains why he's yet to establish himself in the majors. If you remember him, it's probably because he was a Rule 5 draft pick back in 2017; he spent all of 18 big league innings with the Twins before being shipped back to Boston. But there's probably more here than you might think.
First of all, Haley has a very good curveball.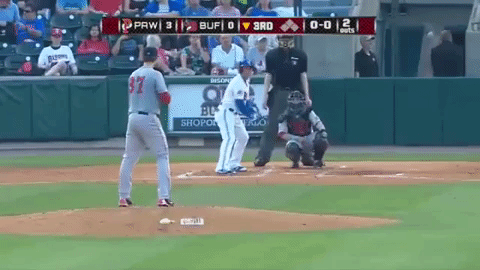 And Haley's repertoire – slow fastball, curveball, and pinpoint command – is reminiscent of another big, soft-tossing righty who didn't establish himself until his late 20s.
In fact, Haley actually led the International League in xFIP in 2018 (just ahead of Michael Kopech), finishing fourth in FIP, K-BB%, and K/BB, and with the eighth-best BB% in the league. Haley, in other words, had good command and missed bats (14th in the league in SwStr%) without really walking anybody, and that's a really good combination.
Unfortunately for Haley, pitchers who can't break a pane of glass with their fastballs aren't often really prospects, despite his gaudy Triple-A numbers. As a result, Haley ended up signing with the KBO's Samsung Lions this offseason. I wouldn't be terribly surprised if he ended up coming back.
After years of struggling to control his low-nineties fastball and power breaking balls, Gagnon quietly broke out last year in – of all places – Triple-A Las Vegas, where pitching prospects go to die. He'd always had the ability – see, for example, his Adam Wainwright-like curveball.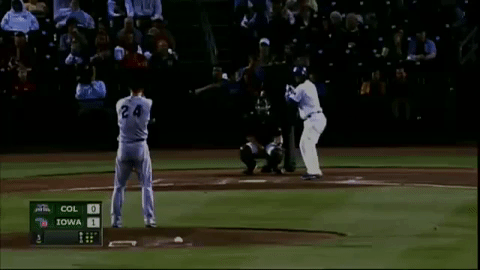 But Gagnon walked more than 8.5% of the hitters he faced at every minor league assignment he had between 2014 and 2017 (including three stops with double-digit walk rates), torpedoing his value. Picked up by the Mets before the 2018 season, the 28-year-old former third rounder walked far fewer batters in Las Vegas, giving out free passes to just 6.7% of the batters he faced, while still striking out more than a quarter of opponents. All of a sudden, Gagnon had a 19.2% K-BB% and a 3.88 K/BB, with the latter being the best figure of Gagnon's career. As a result, Gagnon shot up the Triple-A leaderboards, finishing fourth among all Triple-A pitchers (IL and PCL) in K%, 14th in BB%, and second in K-BB%. The showing was enough to land a brief cameo in Flushing, during which he didn't distinguish himself.
Still, Gagnon's progress is such that it's worth seeing if he has actually turned a corner. In real life, he's probably best suited for a middle-relief slot, and if his gains are for real, he could probably help a bullpen-needy team like the Angels. For us, we'll see if he can consolidate his gains in the rotation, where he made 27 starts last year at Triple-A. For what it's worth, Steamer loves Gagnon, projecting a mid-3's ERA and FIP and better than a strikeout per inning.
Garcia might be the single most fascinating player on this list. Not only is he left-handed and breathing, he was once a prized prospect in the Dodgers' system, with a deep arsenal and bright future. This is what Mike Newman said about Garcia back in 2012:
Listed at six-foot-three, the big-bodied Garcia boasts a power arsenal. The Cuban pitcher's deception comes from staying tall in his delivery with a high release point. . . . Garcia features a 91-93 mph fastball, only with more consistent sinking action. In this appearance, he was wild in the zone which kept Jackson hitters off-balance. . . . Garcia's primary off-speed pitch was an 83-85 mph "slurve" with 1 to 7 break. The pitch is a swing-and-miss offering at present — Flashing plus when down in the zone. His changeup also flashes potential and supports a starter profile should Garcia's durability return after a long layoff.
It didn't work out, of course; Garcia battled injuries – a bone spur in his elbow, meniscus tears in both knees – which limited him to just 162 innings across four seasons between 2013 and 2016, but he still flashed the plus stuff that had made him such a blue-chip prospect. But by the time he returned to the mound for good in 2017 in the Royals' system, his effectiveness had cratered due to increasing command issues and a diminished arsenal; a 5.04 ERA for the Royals' Triple-A affiliate in 2017 and disastrous six innings for the varsity club sealed Garcia's fate, and he spent 2018 in Japan.
But once again healthy, Garcia found himself in NPB, tossing 168.2 innings for the Chuinichi Dragons – more than he'd thrown between 2013 and 2016 combined – en route to a 2.99 ERA while limiting both homers and hard contact. His command remained an enigma, as he walked an unacceptably high 73 hitters against 132 strikeouts. But the tantalizing stuff returned, with Garcia making multiple no-hit bids over the course of the season.
The Hanshin Tigers signed Garcia this offseason, but it was just a one-year deal, as the lefty still wants a shot at the big leagues. If Garcia could get his walks under control, it will be fascinating to see if a major league team takes a chance on him next offseason.
If there were an exact baseball opposite to Onelki Garcia, Paulson is probably it. Unlike the power lefty, Paulson makes his hay with a heavy sinking fastball that he uses to induce ground balls. The sinkerballer induced grounders at a rate of at least 52% every year in the minors, including two stops above 60%, and has yet to allow even thirty percent of balls in play against him to be hit in the air to the outfield. More intriguingly, Paulson may have a skill inducing pop-ups, with a double-digit IFFB% every year since 2016.
Paulson achieves soft contact with his sinker, a fastball with ridiculous movement. Movement like this: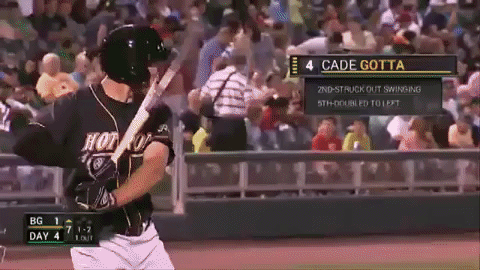 We've seen sinkerballers be effective mid-rotation starters before – Justin Masterson, Jake Westbrook, and Chien-Ming Wang come to mind. And like Wang, some sinkerballers can be late bloomers. So why is Paulson in the minors? For one thing, being a sinkerballer means relying on your defense – and in the minors, that can be a risky proposition. In 2016, he posted a 6.40 ERA despite a 3.38 FIP and 3.59 xFIP, and, owing to all the ground balls not fielded by his defenders, his LOB% didn't even eclipse 70% until this year. In other words, Paulson got ground balls and his infield just didn't field them, making the righty look worse than he actually was.
On the other hand, though Paulson was dominant for the Indians' Double-A affiliate this year, he was supposed to dominate there; after all, he is already 26. And his sinker produced fewer ground balls this year; while still above 50%, he was routinely running ground ball rates above 60% in Hi-A.
Still, what evidence we have suggests that Paulson is closer to the pitcher he was at Double-A in terms of true talent and results. Paulson has consistently shown he can get ground balls without walking people, and that makes him interesting. He'll probably struggle against lefties like many sinkerballers do, but that doesn't mean he isn't big league material. Also interesting is that his two-seam/curveball combination and 6-foot-7 build are reminiscent of early-career Charlie Morton.
Franco, 26, has gone from interesting prospect to enigma to forgotten. Way back in 2014, right after Franco had been picked up by Tampa Bay from Houston in the minor league Rule 5 draft, Kiley McDaniel wrote that the youngster "has impressed, likely fitting in pen due to below average curveball, but with a fastball that sits 92-95, hitting 96 mph and a solid average changeup." Since then, Franco has pitched in the minors for the Rays, Marlins, and Braves, flashing the same stuff that made him touted in 2014 but without the results to match.
Until, that is, 2018, when Franco impressed in his first taste of Double-A. Across 127.2 innings, Franco struck out better than a batter per inning (23.7% of hitters overall), on the back of that fastball.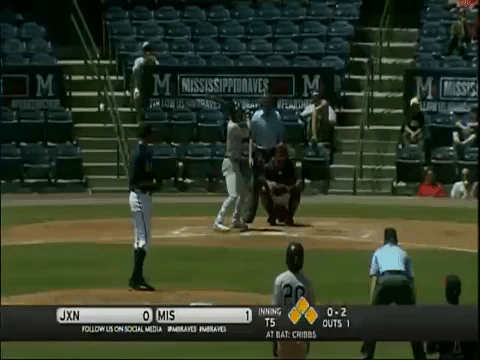 More notably, Franco kept his walk rate to a manageable if not amazing 7.7%, good for a K/BB rate better than three to one and a K-BB% of 16.1%. And Franco kept one trait which he's showed at every level: despite being a fly ball pitcher – his ground ball rate hasn't been even 45% since A-ball – he kept the ball in the park, giving up less than a homer per nine for the eighth straight year, and generated pop-ups at a rate of 18%, a feat he's accomplished or bettered every year since 2012.
Missing bats and generating pop-ups is an intriguing skill set for a starter, and he's shown that he can withstand a starter's workload. Franco is also relatively young; though he's been laboring in obscurity for the past few years, he just turned 26. It makes sense to use those mid-90s bullets in the big leagues and see what Franco can do.
Cuevas, 28, has pitched for the Red Sox, Marlins, and Tigers organizations, but has seen just 22.1 innings at the big league level. In the minors, he's functioned as organizational depth and a veteran innings eater, bouncing between the rotation and the bullpen depending on what "real" prospects that team had. But being in the rotation seems to agree with Cuevas; he's flashed the ability to miss a few bats and limit walks and hard contact.
Cuevas does not throw hard – his fastball barely breaks 90 mph – but he features a cutter, sinker, changeup, and slider, and he's shown an uncanny ability to paint the corners for strikes.
So what are Cuevas' strengths? He generates weak contact, especially pop-ups; his IFFB% was a whopping 34.8% this year at Triple-A, and has never been below 17% at any level where he threw more than five innings. He has that fastball that he can run and sink. He's not an ace, and probably never will be more than a depth starter. But he deserves a spot on a big league roster after the Red Sox released him this offseason, even if it's as a middle reliever.
Victor Payano is a lefty with electric stuff. He can do this: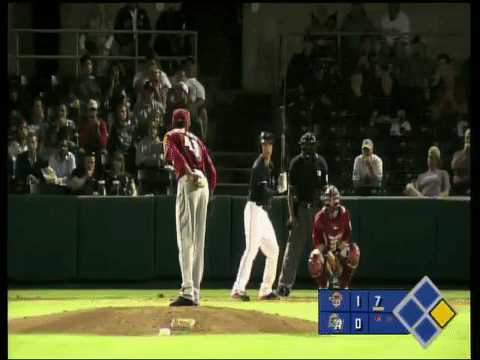 And then he can come back and do this: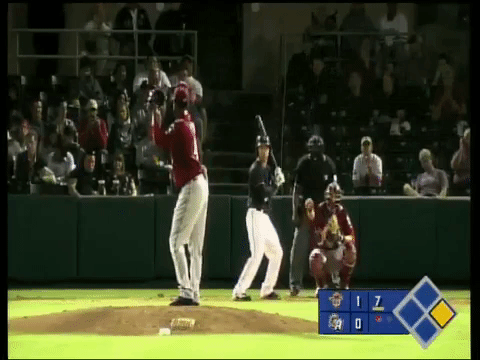 Oh, by the way, that was his 13th strikeout of the night. In 2017, in the Marlins' system, Payano struck out 38.2% of hitters he faced at Double-A (14.92 K/9), and 26.7% of hitters he faced at Triple-A (10.08 K/9). In 2018 in the Reds' system, Payano struck out 32.1% of all hitters he faced at Double-A (12.66 K/9). Since 2016, at four minor league stops, his batting average against has looked like this: .175, .156, .197, .198. In other words, Payano is a strikeout machine who doesn't give up hits.
So why is the big 6-foot-5 lefty still in the minors at 26? Because most nights, he really has no clue where the ball is going, and never has. In 2016, he walked 14% of hitters. In 2017 at Double-A, he walked 18.2% of hitters. In 2017 at Triple-A, he walked 14.5% of hitters. And in 2018 at Double-A, he walked 16.4% of hitters. Payano doesn't give up hits and his swinging strike rate is fantastic, but he walks the world while he's doing it.
The Marlins and Reds have spent the last couple of years bouncing him between the rotation and bullpen, but we're going to put him in the bullpen full-time. We can do worse as a lefty specialist, and he may very well grow into more. Payano might be a left-handed Dellin Betances – he'll always fight his mechanics and he'll never have good command, but when you're striking out 35% of the batters you're facing, that becomes less important. At least you can guarantee he'll never be a comfortable at-bat.
Johnson has a classic reliever's profile: a high-octane, mid-90s fastball and a power breaking ball. He misses bats, striking out 35.7% of all hitters he faced this year for Triple-A Albuquerque and a third of all hitters he faced during a brief 6-inning cup of coffee with the Rockies. But like many relievers with this profile, he's on this list because of longstanding struggles with control, walking more than 10% of all hitters he faced at Double-A between 2015 and 2016.
Quietly, though, Johnson flipped the script as Albuquerque's closer last year. He walked just 6.4% of hitters he faced across 55.1 innings for the Isotopes, and appeared, at least, to keep those gains in his tiny big league cameo. He was also effective despite an altitude and PCL-driven .390 BABIP in 2018; the newfound lack of walks meant all those extra hits didn't hurt him as much.
Johnson is another pitcher who generates lots of popups off of his fastball, and weak flyballs and swinging strikes are a good combination for a reliever. If Johnson's command gains are real, he could have closer potential. If not, he's still too good of a pitcher to be striking out minor leaguers by the bushel. He's a perfect fit for the new era of power-driven bullpens.
If McCurry's name is familiar, that's because the Athletics traded him to the Astros for Jed Lowrie a few years back. At the time, Chris Mitchell took a look at McCurry and said this:
An undersized reliever, McCurry fell all the way to the 22nd round in 2014's amateur draft, but his minor league performance has since lifted him to fringe prospect status. McCurry worked in relief at High-A and Double-A last season, where he pitched exceptionally well. He struck out 32% of his batters faced last season, and finished up with a 2.44 ERA.

McCurry's numbers are excellent, but plenty of minor league relievers put up excellent numbers, especially in the lower levels. Throw in that he's nearly 24, and he's about as fringy as they come.
The thing is that nobody told McCurry that he was so fringy. Despite a relatively small stature – just 5-foot-10 and 170 pounds – the 26-year-old righty has spent the last three years obliterating minor league hitters. He's yet to strike out fewer than 23% of all hitters he's faced at any level, and he's been above 26% the last two years. Each of the last two years, he's posted a K-BB% of 20% or better and a K/BB of better than 4. Even in this extremely bad video, you can see the kind of off-balance swings he generates.
The Astros' bullpen has no room for McCurry right now, but if Brad Peacock or Colin McHugh end up in the rotation, suddenly there might be room for a power reliever, regardless of size. McCurry is big-league ready and probably better than several members of the Angels' and Orioles' bullpens right now. It simply remains to be seen if he'll get an opportunity, but we'll make sure he gets one with us.
Broussard, at least, looks the part of a late-inning reliever in the Dodgers' organization; squint, and you might think you're seeing Jonathan Broxton. But Broussard yet to see the mound for the big club, even after dominating the upper minors and leading some Dodgers fans to clamor for a call-up for the big righty. Broussard hasn't struck out less than a batter per inning since A-ball; in 2018, he whiffed 26% of hitters he faced for the second year in a row and posted a K-BB% of 18% for the second year in a row, all in the hitter-friendly Pacific Coast League. In Double-A, he was even better, striking out nearly a third of all hitters with a K/BB better than 4 with a nasty fastball-curveball combination.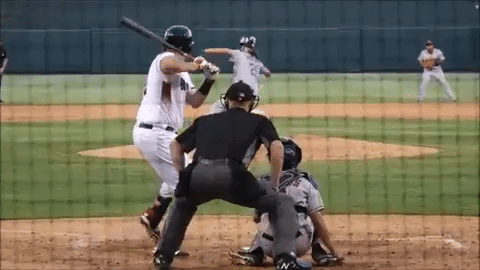 Broussard is buried by the Dodgers' deep bullpen, but the big righty is ready for the Show.
Next time, we'll project how this team might actually do if assembled.
Sheryl Ring is a litigation attorney and General Counsel at Open Communities, a non-profit legal aid agency in the Chicago suburbs. You can reach her on twitter at @Ring_Sheryl. The opinions expressed here are solely the author's. This post is intended for informational purposes only and is not intended as legal advice.