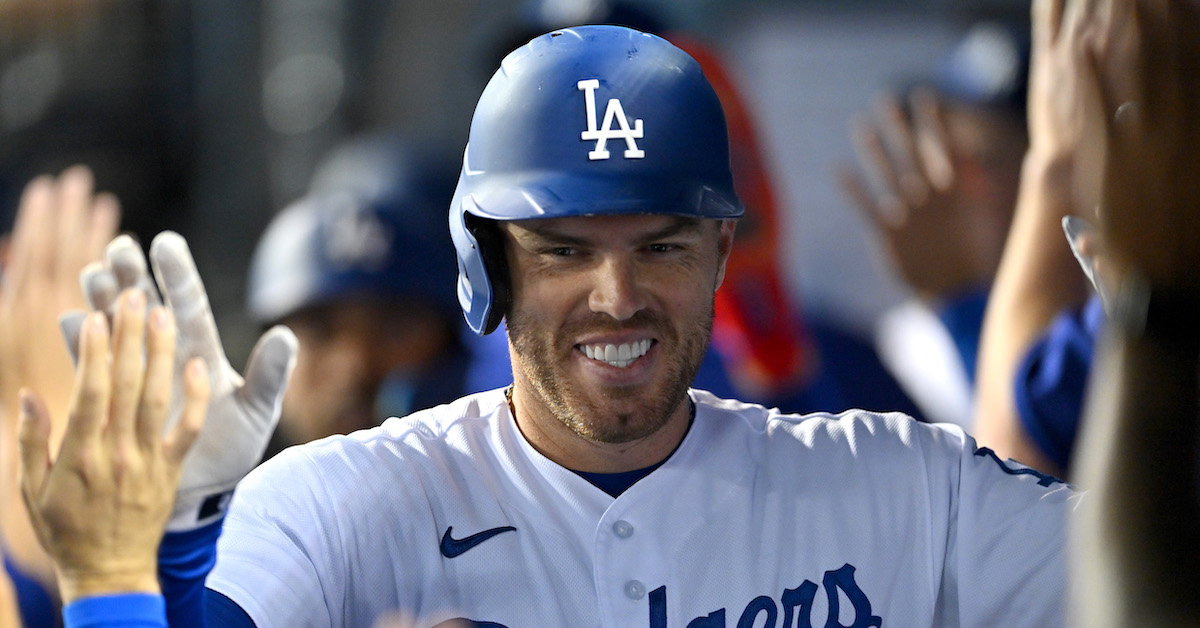 Yesterday, Meg Rowley introduced this year's rankings, while Dan Szymborski examined the state of the league's catchers. Today, we turn our attention to first and second basemen.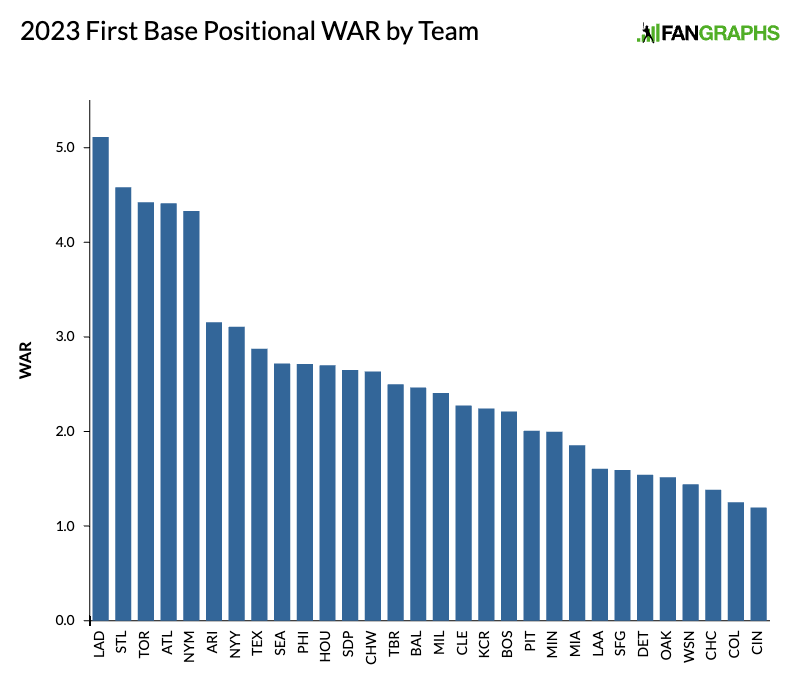 First base was "The Goldy and Freddie Show" in 2022. Paul Goldschmidt and Freddie Freeman both topped 7.0 WAR, becoming the only first basemen to reach that plateau since 2015, when Goldschmidt and Joey Votto both did so; since 2009, Chris Davis (2013) is the position's only other player to reach such heights. Goldschimdt hit for a 177 wRC+, the highest mark by a first baseman since Votto in 2012, and became the first first baseman since Votto in '10 to win an MVP award in a full-length season (Freeman and Abreu took home the honors in the pandemic-shortened 2020 campaign).
What goes up must come down, though, and so just as 2021 found the majors' first basemen combining for their highest wRC+ (114) and WAR (70.2) since '17, last year they collectively fell off. They still posted the highest wRC+ of any position (111), but their combined WAR dropped to 51.1, a decline of about 0.6 WAR per team. Christian Walker was the only first baseman within three wins of Goldy and Freddie's 7.1 WAR, and just eight players who spent a plurality of their time at the position topped 3.0 WAR, down from 10 in '21.
With the 34-year-old Goldschmidt and 32-year-old Freeman on top, and the 35-year-old Abreu turning in his highest WAR (3.9) since 2017, you might think it was a good year for some of the position's old-timers, but 38-year-olds Votto and Yuli Gurriel and 34-year-old Brandon Belt all slipped to or below replacement level. At the other end of the spectrum, 23-year-old Vladimir Guerrero Jr. didn't come close to replicating his stellar 2021 campaign; 22-year-old Spencer Torkelson, the first pick of the '20 draft, was below replacement level; and only one first baseman in his age-25 season or younger besides Guerrero was worth even 2.0 WAR. That was Luis Arraez, who played 65 games at the position, compared to 41 at second and seven at third; wherever he played, he hit, winning the AL batting title.
There's still hope for the kids. Guerrero is working to shore up his game, Torkelson has nowhere to go but up, and Vinnie Pasquantino will get a full year in the majors after a promising half-season in 2022. Triston Casas, 23, will take over first for the Red Sox, while the 24-year-old Andrew Vaughn will do so for the White Sox and the 25-year-old Alex Kirilloff will hope to complete a full season after two that ended prematurely due to wrist woes.
2023 Positional Power Rankings – 1B
Brooklyn-based Jay Jaffe is a senior writer for FanGraphs, the author of The Cooperstown Casebook (Thomas Dunne Books, 2017) and the creator of the JAWS (Jaffe WAR Score) metric for Hall of Fame analysis. He founded the Futility Infielder website (2001), was a columnist for Baseball Prospectus (2005-2012) and a contributing writer for Sports Illustrated (2012-2018). He has been a recurring guest on MLB Network and a member of the BBWAA since 2011. Follow him on Twitter @jay_jaffe... and Mastodon @jay_jaffe.