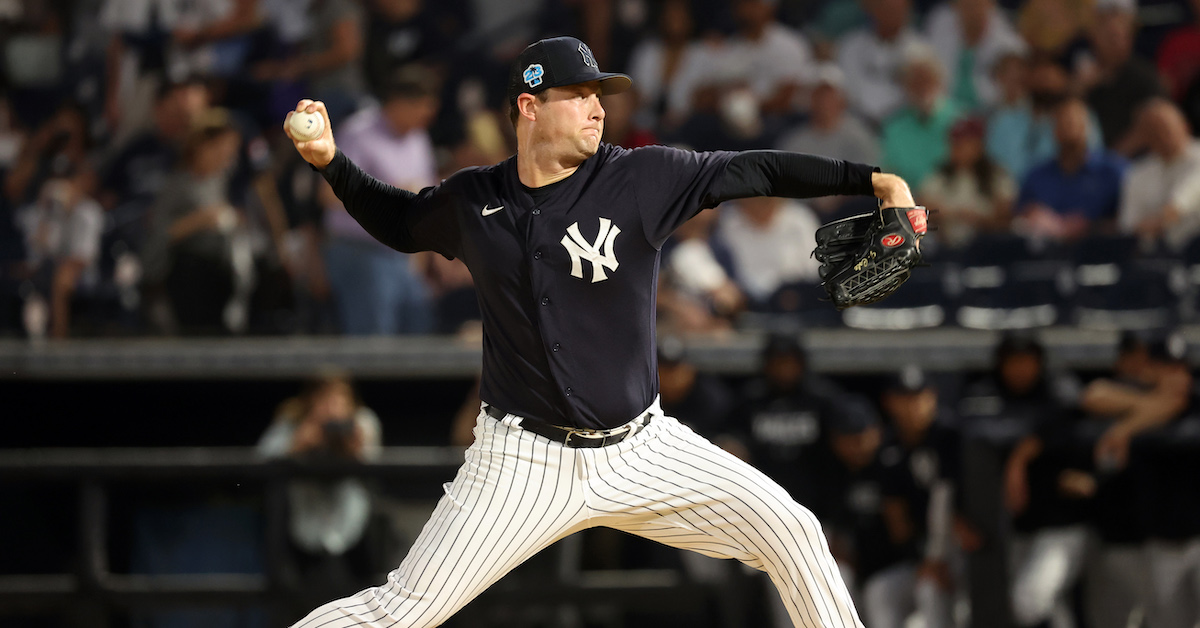 Earlier today, we looked at the teams in the bottom half of the league's rotations. Now to close out the positional power rankings, we look at the game's best.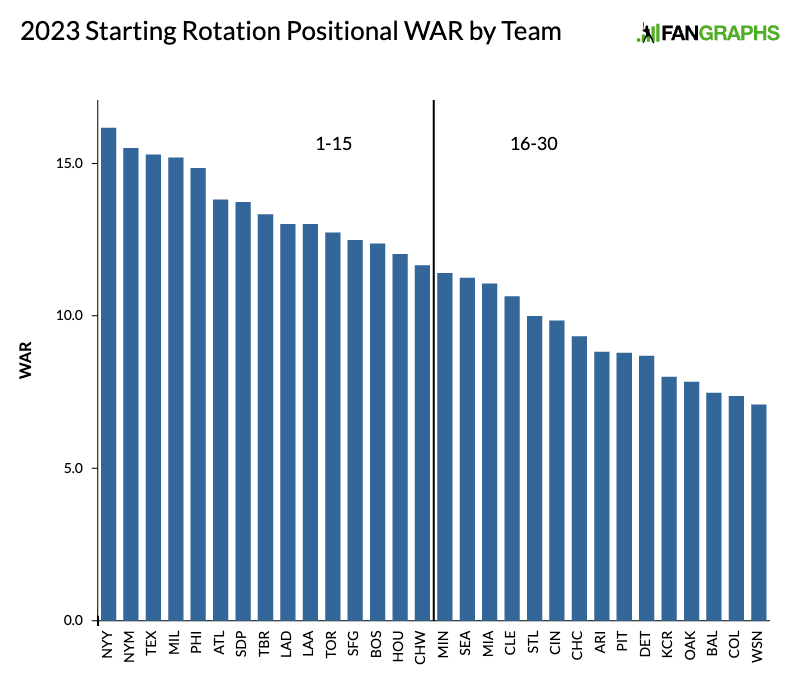 Welcome to the last installment of our positional power rankings (well, other than tomorrow's summary post). We've saved the best for last, whether you're looking for total projected WAR or stars named. The best pitchers in baseball are increasingly pitching together, leading to two- and even three-star team-ups that dot the top of our rankings. It's still an overall squad ranking, though, which means the teams that emerge on top combine stars with depth that can chip in either to the back of the rotation or higher up if injuries demand it.
Oh, yeah: injuries play a big part in this year's list. Whether it's the Yankees and their strange mix of depth and uncertainty, the Rangers signing a trio of talented but oft-injured starters, or the Brewers hoping to get enough innings from the top end of their rotation to buy time to figure out the bottom, how the depth chart shakes out and how many innings the top starters pitch will determine who ends up getting the most out of their starters this year. It's not even just injuries to stars; health matters for depth options too, as teams invariably find out when they're calling James Shields in August to see if he's available.
As I'll get into in the rankings, teams are increasingly leaning into the four-good-starters-and-some-contingency-plans model of rotation building. That means that the contingency plans will matter a lot. Will Jhony Brito and Deivi García outpitch Tylor Megill and Joey Lucchesi? I have no idea, but that's how thin the margins separating the best rotations in the game are. Some of the top dogs will inevitably get hurt. Some team, or even teams, will probably have the good fortune of making it through the year with their planned rotation intact, and if they're one of the top six teams here, they'll have a good shot at ending the year with the most starter WAR. The rest of the unlucky masses will have to rely on their depth or timely midseason trades.
2023 Positional Power Rankings – SP 1-15
Ben is a writer at FanGraphs. He can be found on Twitter @_Ben_Clemens.