Our 2020 Free Agent Tracker is now live! There are currently over 200 players on the list, and several more will be added over the next few weeks as teams continue to clear space on their 40-man rosters. The tracker will be regularly updated throughout the offseason as qualifying offers are made, accepted, and rejected, and free agents find their new homes.
You can sort by a player's handedness, either batting or throwing, age, 2019 WAR, and projected WAR for the upcoming season, as well as our crowdsourcing results, which include median contract total, years, and average annual value. You can also filter by status (signed/unsigned), previous team, position, and signing team, and export the data for your own analysis.
The Tracker can always be found in the RosterResource section of the site drop-down menu or within the RosterResource Depth Charts and Payroll pages, as seen at the top of the image below.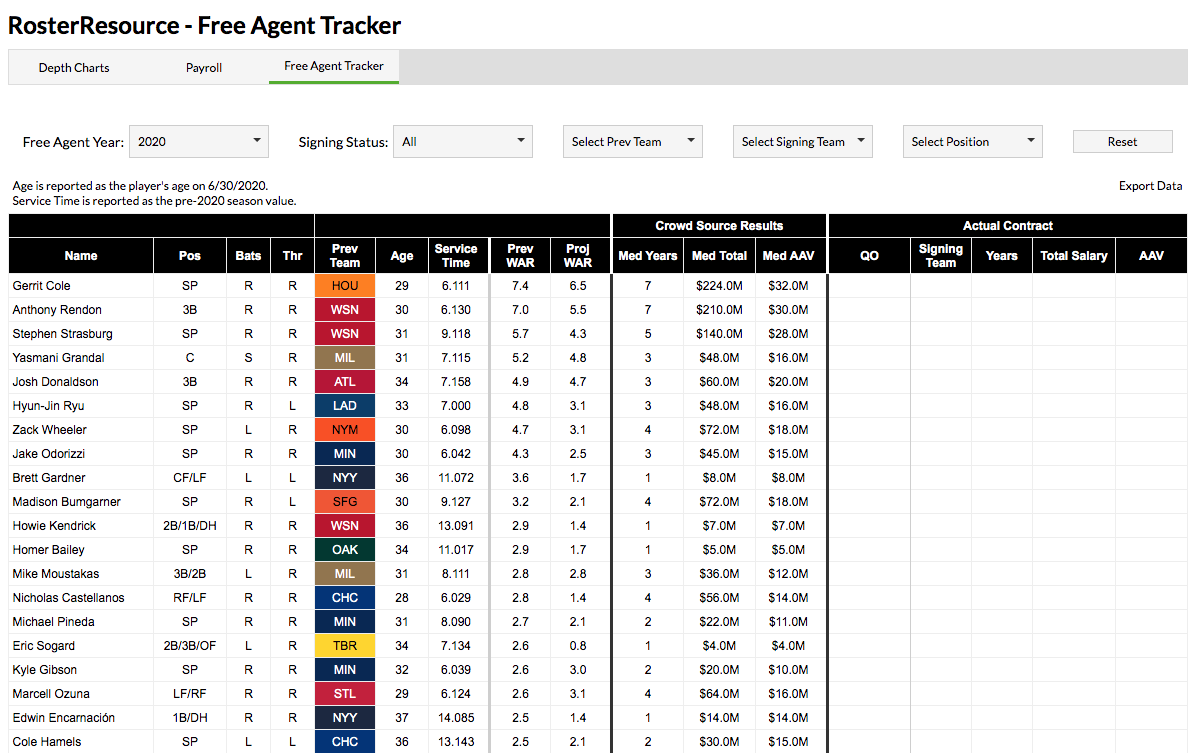 As always, we appreciate your feedback. If there are features you'd like to suggest for future versions of the tracker, feel free to drop them in the comments here.