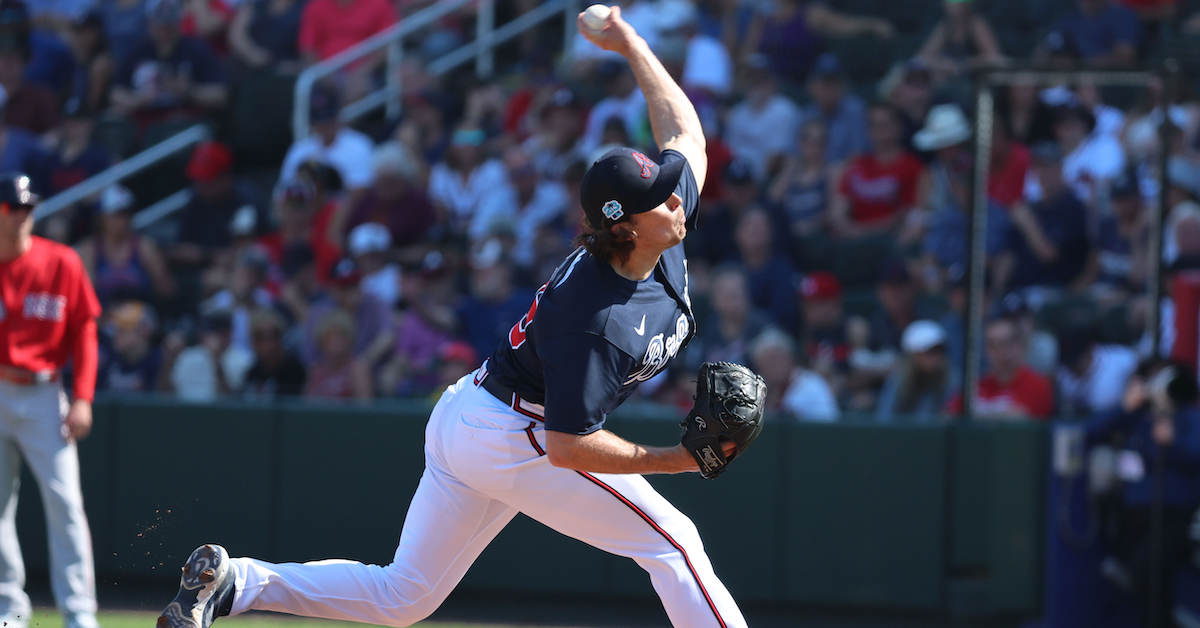 The ribbon has been cut on the 2023 season and I wanted to push a few prospect updates live to The Board, including a few tweaks to the Top 100 list. This update also includes publication of scouting reports such that every rookie currently on an active roster now has a current record on The Board, and a few additions the farm systems I've already audited during this cycle based on things I saw during spring training.
Let's start with injury-related updates to the Top 100. Phillies top prospect Andrew Painter has a partially torn UCL and is approaching the end of his four-week shutdown period. Rule of thumb: Among a similarly talented group of players, you'd most want to have the healthy guys. Painter slides from fifth overall to 12th, right behind newly minted big leaguers Anthony Volpe and Jordan Walker, who are comparably talented, healthy, and making a big league impact right now. This is just a cosmetic change to the list; Painter's evaluation hasn't changed. If it turns out he needs Tommy John, whether or not I slide him any further will depend on its timing. If rest doesn't work and his surgery is timed such that he also misses all of 2024, that's the worst case scenario for Painter and the Phillies. We know for sure that Nationals pitching prospect Cade Cavalli needs Tommy John, so in a similar fashion he falls within the 50 FV player tier, sliding from 63rd overall to 99th, right next to Mason Miller of the A's, with whom he now shares injury-related relief risk.
Tigers prospect Jackson Jobe, the third overall pick in 2021, is going to miss three to six months due to lumbar spine inflammation. This injury is more novel than a TJ, and Jobe isn't exactly coming off a great 2022. Unfortunately, this situation merits a more meaningful shift, but I still want to reflect the upside of a healthy Jobe, so he downshifts to the 45+ FV tier, where the most talented of the young high-variance prospects reside. Assuming he comes back late this season, he'll be one of the higher-priority evaluations in the minors.
I've also made one addition to the 50 FV tier from off the list: Braves lefty Dylan Dodd. I sent Jay Jaffe notes when he wrote about both Dodd's and Jared Shuster's pursuit of an opening day rotation spot and indicated that you could make an argument both are top 100 prospects because of the increased velocity they've shown this spring. I'm buying Dodd more than I am Shuster, though both appear ready to occupy a big league rotation spot.
Both pitchers have exhibited two-tick bumps in velocity this spring: Dodd's fastball has averaged 94 mph and topped out at 96 per publicly available data from Grapefruit League games this spring, and Shuster was sitting 92. But Dodd's increase hasn't compromised his command, whereas for Shuster that's less certain. He's throwing harder, but he still has below-average velocity and didn't have great feel for locating his fastball this spring. And while Shuster has something Dodd doesn't (a plus pitch in his changeup), his breaking ball is below-average and relies much more on location than movement; it isn't a pitch that can live in the zone. The good news is Shuster tends to command it, as he does his plus changeup, which he also tends to locate, and which he hides well with his short arm stroke. It has big tailing action and is easily his best pitch. Shuster will probably pitch off of that cambio in the big leagues for a very long time; it's just tough to see him as anything more than a no. 4/5 starter if he's only going to sit either 90 with command, or 92 without it.
Dodd, however, has been surgical even amid his own two-tick velo spike and while adjusting to a relatively new delivery. He is getting deeper into his legs than he was in college, and his stride is more closed off, altering the angle of his fastball in addition to helping unlock some extra velocity by better using his lower half. His stuff is fine, not great, but he has plus-plus command of everything, he goes right at hitters, and his fastball has enough hair on it to stay off barrels even though it isn't a dominant, riding pitch. He belongs amid the high-floor 50 FV pitchers toward the back of the Top 100. Both Dodd and Shuster have been added to The Board.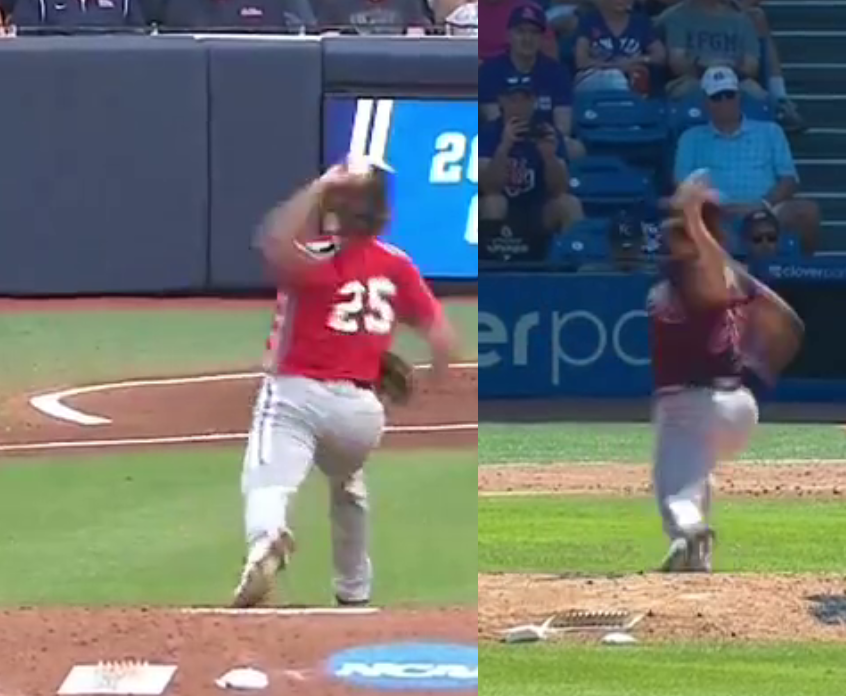 Any rookie-eligible player currently on an active roster has been added to The Board with a fresh scouting report, tool grades, and the other accoutrements, even if their team's full prospect list hasn't been published yet. Remember, the player's FV grade is a more important indication of his ability than an ordinal ranking on a prospect list, which is mostly influenced by system quality. Ordinal rankings are about as useful a means of communicating player talent as RBIs. Here is the complete list of players who have been added, along with a brief comment about their forecast.
Board-Added Rookies on Active Rosters
| Player | Pos | Age | Team | FV | Snippet |
| --- | --- | --- | --- | --- | --- |
| Dylan Dodd | SP | 24.8 | ATL | 50 | MLB-ready no. 4 SP, premium command. |
| Jared Shuster | SP | 24.7 | ATL | 45 | Plus changeup and command, below avg velo and slider. |
| Javier Assad | SP | 25.7 | CHC | 45 | Hard-throwing kitchen sink righty. |
| Miles Mastrobuoni | SS | 27.4 | CHC | 40 | Low-impact utility man with premium versatility. |
| Alec Burleson | RF | 24.4 | STL | 45 | Above avg contact and power, red flag build and plate discipline. |
| David Hensley | 2B | 27.0 | HOU | 40+ | 6-foot-6 utility infielder. |
| Corey Julks | RF | 27.1 | HOU | 40 | Power-over-hit corner OF, 6 arm. |
| César Salazar | C | 27.0 | HOU | 40 | Athletic catch-and-throw backup with feel for contact. |
| Andrew Nardi | MIRP | 24.6 | MIA | 40 | Solid second LHP out of 'pen. |
| Cole Sands | MIRP | 25.7 | MIN | 40 | Long RP with plus breaker, has fastball utility issues. |
| Kyle Muller | SP | 25.5 | OAK | 45 | Inefficient no. 4/5 starter w/ plus slider. |
| Shintaro Fujinami | MIRP | 29.0 | OAK | 40 | Hard-throwing kitchen sink righty w/ fringe starter control. |
| Esteury Ruiz | CF | 24.1 | OAK | 40 | Speedster with pull-only approach. |
| Ryan Noda | 1B | 27.0 | OAK | 40 | Low-end 1B/DH with pop and OBP skills. |
| Thaddeus Ward | MIRP | 26.2 | WSN | 40 | Long RP with above-average cutter and slider. |
I made a few additions to the prospect lists that have already been completed during this cycle based on how players have looked this spring. As I continue to churn out lists (Phillies next, then Braves), I'll prioritize contender's systems for these incremental updates, since they are the teams most likely to be motivated to part with prospects via trade. You can quickly view all of them by sorting The Board by the "Trend" column.
Undrafted 24-year-old Dodgers free-agent pitcher Jake Pilarski made the scout section at last week's Dodgers-Rockies game do a collective spit take, as he came out humming 98-101. More on his journey and repertoire is available over on The Board, as he's been added to the Dodgers prospect list. As far as where he lines up in the org, it feels logical to value Pilarski above the Edgardo Henriquez/Carlos Duran duo, who have similarly good stuff but are currently rehabbing. Pilarski looks like what Maddux Bruns would look like if he fails to develop as a strike-thrower. The notion that there's a path for Bruns to do that while Pilarski *only* looks like a fast track set-up man makes me want to leave Bruns ahead of him even though he hasn't looked great this spring.
Another Dodgers pop-up guy is 24-year-old righty Juan Morillo, who had thrown just 1.2 innings of affiliated ball since 2019 due to the pandemic and a TJ. He came out pumping 100 mph gas this spring and he'll dominate with his fastball so long as he isn't working himself into trouble via walks. He followed Pilarski in that same game against the Rockies and was very wild, but remember that he's barely pitched since 2019. There's more on Morillo on The Board; he's again listed within the Dodgers system next to other power arms who have substantial strike-throwing risk.
More Dodgers stuff: Michael Grove's spring was good enough to move him from the top of the 40 FV tier into the 40+ FV tier. His velo is up a tick and his slider has more depth now than it did last year by a pretty good margin. I still don't think his fastball command is good enough to consider him a slam dunk no. 4/5 starter on a contender, but he's definitely better than just a generic no. 5. I think he'd be a dynamite long man, but it makes sense to have him spot start for this season and maybe even next year before making such a move.
A Guardians tweak: Will Brennan looks likely to get the lion's share of right field reps for the Guardians and slides up from the 40 FV tier into the 45s. He's not an every-situation player and will likely platoon with Oscar Gonzalez, but while Brennan doesn't have ideal power for a corner guy, his feel for contact makes up for that enough for him to be a good strong-side platoon option. He's a deep sleeper for Rookie of the Year because he's going to play a lot and make a ton of contact. Not quite Kwan-like, but Kwan-lite.
I've also added two upper-level relievers toward the bottom of the Brewers list in Harold Chirino and Zach Vennaro. The latter is especially interesting given that he's yet another Indy ball find for the Brewers, and because his delivery is unique. Again, full reports, pitch grades, TrackMan data, etc. can be found on the Brewers list on The Board.
Eric Longenhagen is from Catasauqua, PA and currently lives in Tempe, AZ. He spent four years working for the Phillies Triple-A affiliate, two with Baseball Info Solutions and two contributing to prospect coverage at ESPN.com. Previous work can also be found at Sports On Earth, CrashburnAlley and Prospect Insider.