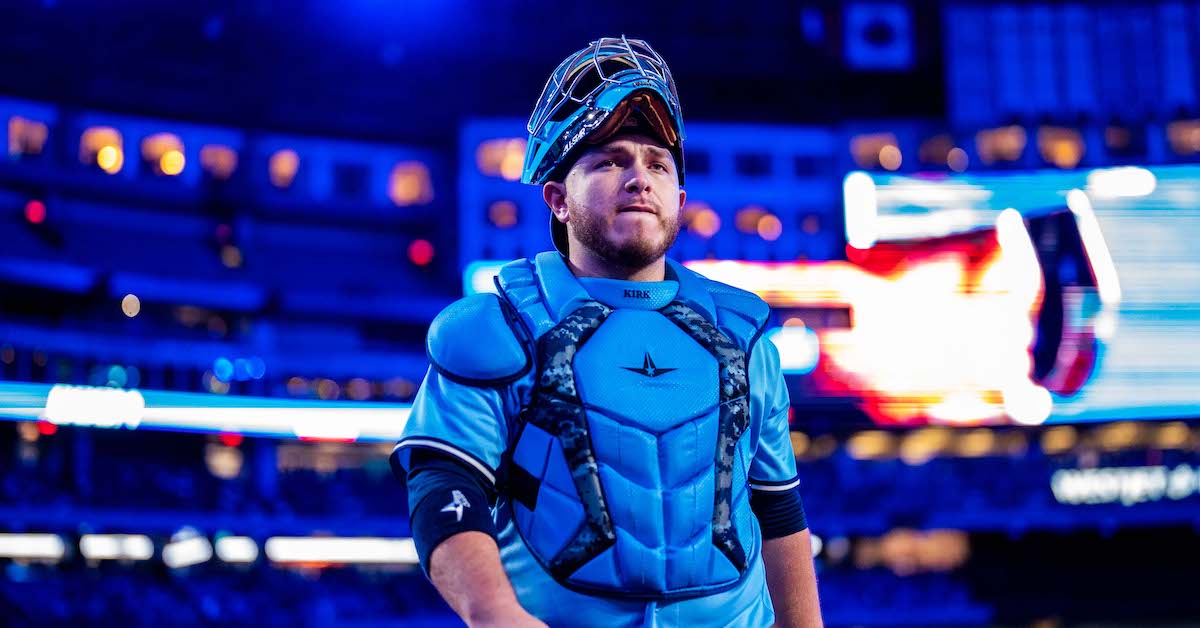 Earlier today, Meg Rowley introduced this year's positional power rankings. As a quick refresher, all 30 teams are ranked based on the projected WAR from our Depth Charts. Our staff then endeavors to provide you with some illuminating commentary to put those rankings in context. We begin this year's series at catcher.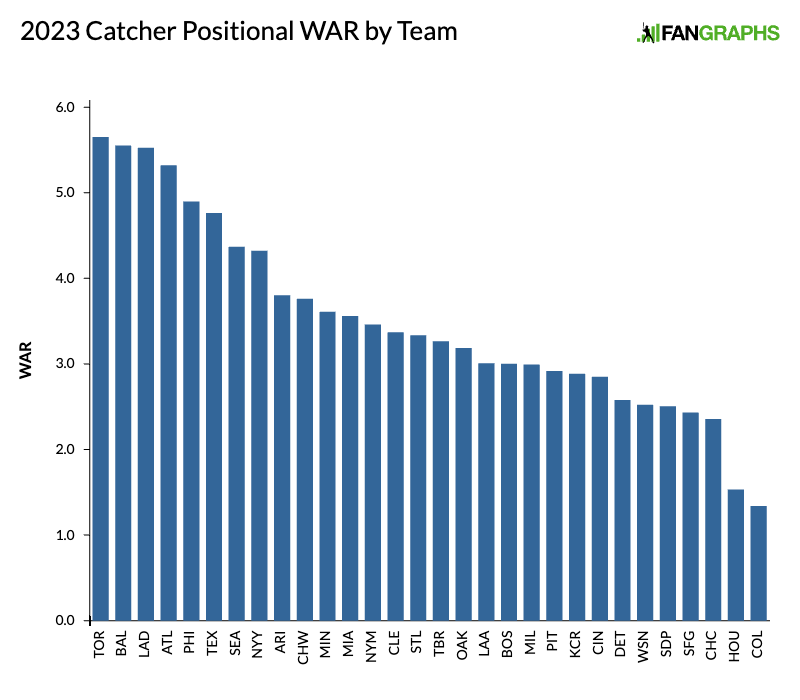 As usual, we begin our annual positional power rankings examining the position that's the most clouded in mystery, the one where our best baseball praxis still leaves us with the most unanswered questions. Catchers remain unique in their significant and meaningful interaction with pitchers and the art of pitching. We've come a long way in evaluating much of the job of catching, with pitch framing statistics the most recent and one of the most valuable developments (at least until the inevitable day when balls and strikes have their locations called by a brigade of cameras and computers), but there are still things we can't yet quantify. Still, that skills might be hard to capture with numbers doesn't necessarily mean they're nonexistent, just that they're difficult to measure. Even if baseball didn't collect a single statistic, teams would still need to consider how and why and whether player X helps them win games more than player Y, while fans would still argue over who is better than who. Our framework for evaluating catchers may be imperfect, but there's still a lot we can say about those who don the tools of ignorance, and we get a little better at it every year.
With the retirement of Yadier Molina after the 2022 season, I think we've entered a new era of big league catching. All of the best catchers who came up in the first decade of the 21st century are now retired, their cases for Cooperstown immortality already made. In a five-year period, Molina, Joe Mauer, Buster Posey, Russell Martin, and Brian McCann all left the field for the last time. Yasmani Grandal is the current active WAR leader among catchers at 37.5 and only one other backstop, J.T. Realmuto, has accrued even half of that figure. With just two full, normal seasons on their résumés, Will Smith and Sean Murphy already rank 10th and 11th among active catchers in career WAR; Adley Rutschman, who debuted late last May, is already in the top 20!
It took a long time for starting pitching to shift from one guy throwing a ton of innings every year to the sizable staffs (and diminished starter workloads) that we see today. We're seeing a similar evolution when it comes to the role of catcher, though the shift in usage has been surprisingly swift by comparison. If you rank all catcher seasons since 2002 by innings caught, you won't see a single catcher from the last five seasons until Realmuto's 2019 season at no. 44. Only Realmuto started 120 games at the position last year, and only Salvador Perez managed that in 2021. In contrast, 10 catchers did so in 1983, nine in 1993, nine in 2003, and five in 2013.
As a result, our decision to rank teams based on their collective WAR at a given position is arguably more important here than it is for any other group of position players. Even the best catchers in today's game are going to cede defensive innings to other backstops at least a quarter of the time, so the primary backups and even the third-stringers take on increased importance in determining a team's fate.
With all that said, let's get to the rankings, with the usual apology to the Martín Maldonado fans out there.
2023 Positional Power Rankings – C
Dan Szymborski is a senior writer for FanGraphs and the developer of the ZiPS projection system. He was a writer for ESPN.com from 2010-2018, a regular guest on a number of radio shows and podcasts, and a voting BBWAA member. He also maintains a terrible Twitter account at @DSzymborski.