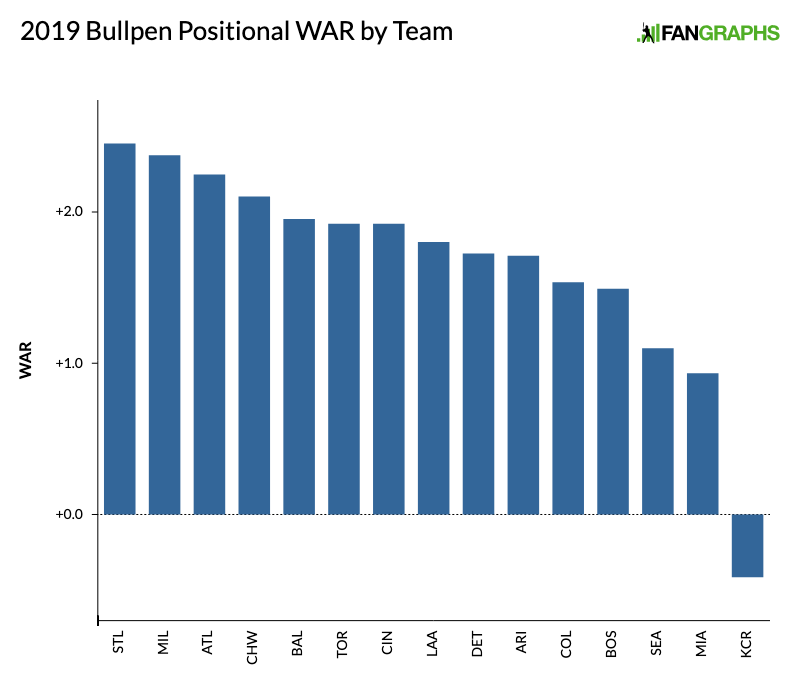 This is the second-half of the bullpen rankings, so there will be no Yankee 'pens packed from top-to-bottom with scarily elite arms. You will not find a dominating Blake Treinen or a deep Astros corp or a team that made some big offseason signing.
What you will find is despair, hopefully tinged with some kind of hope. As the fan experience goes, nothing seems to feel as bad as a bullpen, because when a bullpen does its job poorly, you see late-game wins evaporate into losses. For those at the game, beer sales are likely over, so even an alcohol-fueled respite is hard to find. Fans of teams with terrible bullpens are always convinced they could add 20 wins with a top closer and while that's ludicrous, a bad relief corps does cast a pall of doom over a game.
When you have a below-average bullpen, your challenges vary. For a contending team, how do you minimize the damage to the rest of your team? For a rebuilding team, can you find arms that are interesting with upside?
So, how'd they do?
Dan Szymborski is a senior writer for FanGraphs and the developer of the ZiPS projection system. He was a writer for ESPN.com from 2010-2018, a regular guest on a number of radio shows and podcasts, and a voting BBWAA member. He also maintains a terrible Twitter account at @DSzymborski.