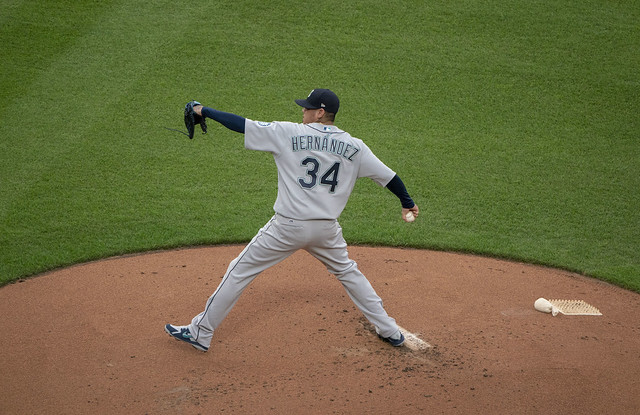 For the first time in a while, the Mariners weren't playoff-adjacent in 2019. Depending on your point-of-view, over the last decade the Mariners have either been the worst playoff contender or the greatest also-ran in baseball. Rarely a thoroughly dreadful team, the mid to late 2010s Mariners were a fringe playoff threat in most seasons, typically flirting with contender status before staying home to listen to old Morrissey albums. It's now been 18 years since the last time Seattle played postseason baseball. Team executive VP/GM Jerry Dipoto is banking on the notion that the organization can remedy that state of affairs with a quick retooling, initiated before the team reached the direst of straits.
The Setup
The 2018 Seattle Mariners played baseball quite adequately, winning 89 games, the team's most since 2003. It wasn't enough to punch a ticket to October, thanks to the Houston Astros winning 103 games and it taking a 97-win season merely to tie with the second wild card team, the Oakland A's. The Mariners made it interesting and were able to stay close to the Astros for most of the year. The team's divisional deficit didn't permanently stretch to more than five games until late August. They scared Houston for a while, grabbing sole possession of first-place for part of June. Perhaps most impressively, the Mariners did it with bandaids and duct tape; former cornerstone players Félix Hernández and Kyle Seager were no longer stars, and second baseman Robinson Canó missed most of the midseason thanks to an 80-game suspension for a banned substance.
After the season, the Mariners made a rare decision for an 89-win team: they blew it up. The decision to enter a rebuild is a hard one, typically resulting in multiple years of struggle. But one of the advantages of going this route is that the Mariners were better able to control their destiny. Unlike the Orioles or the pre-Luhnow Astros, Seattle wasn't forced to take a long view by having a system devoid of talent at the major and minor league levels.
For an extremely active executive like Jerry Dipoto, having a lot of options is important. The 2018-2019 Mariners were still able to find someone interested in Canó, and rather than treating a closer as a player you build around *coughRedscough*, they bundled Edwin Diaz with some cash and were able to land Jarred Kelenic and Justin Dunn. In addition to getting two of their top five prospects from the Mets — both ranked 50 or better by THE BOARD — the Mets picked up some spare baubles in Anthony Swarzak and Gerson Bautista. Even Jay Bruce, mostly brought in to make the cash work, has been occasionally useful in recent years. Read the rest of this entry »