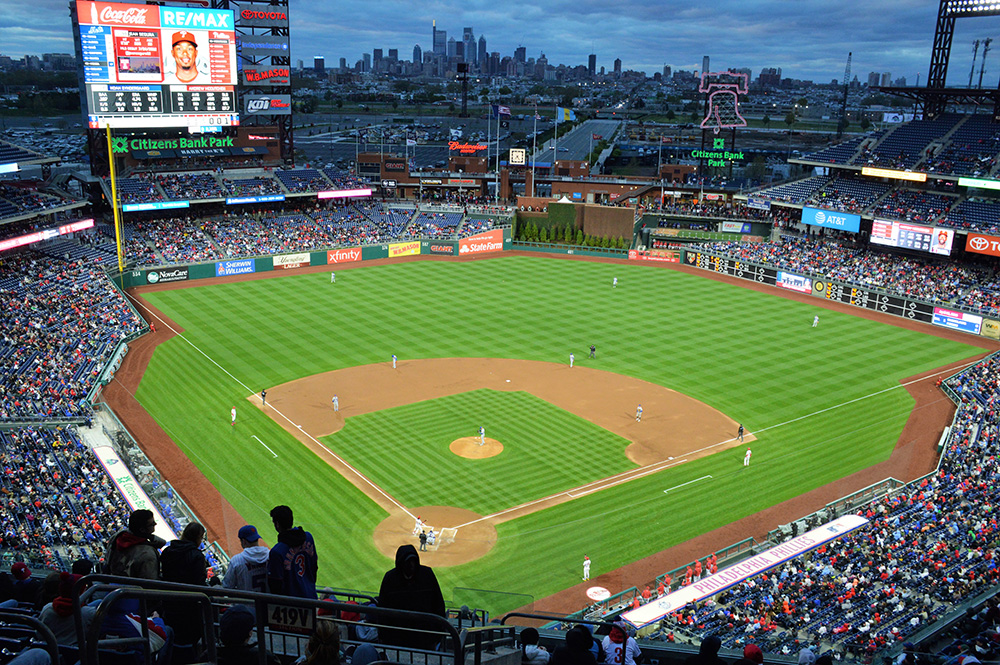 "Unhappiness lies in that gap between our talents and our expectations." – Sebastian Horsley
If you had any questions about where in their rebuilding cycle the Phillies saw themselves as being, the signing of Bryce Harper and the trade for J.T. Realmuto should have been big clues. Philadelphia planned to build on 2018, a surprisingly competitive season that ended in an even more surprising total collapse and residual, Fortnite-related stress. Instead, the Phils ended up winning just one more game than last year, a failure that ended manager Gabe Kapler's brief reign.
The Setup
The Phillies had every reason to look forward to the offseason after 2018. The year may have ended on a sour note due to a late collapse, but there were plenty of optimism. Unlike the team's luck-infused 71-91 record in 2016, its surge to an 80-82 record had some real force behind it. With the exception of Carlos Santana, the entire starting lineup was still in their 20s, Aaron Nola had stepped into Cy Young contender territory, and the team's young bullpen arms were beginning to work out.
And most importantly, the Phillies had "stupid money." These aren't even my snarky words, but a direct quote from ownership. In an offseason when most teams were looking to refinance their mortgages, the Phillies planned to build a fancy new casino. No free agent was out of reach, and while it took them until nearly March to close the deal, the team landed Harper on a 13-year, $330 million contract.
But the Phillies weren't aggressive in the market otherwise. Andrew McCutchen was brought in for three years and $50 million, and David Robertson was scooped up for two years to make the front end of the team's bullpen look a bit scarier. But one thing was missing in free agency: another starting pitcher to join Nola. Read the rest of this entry »